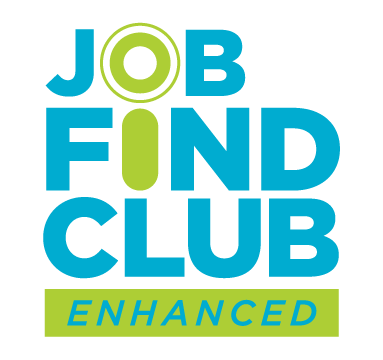 The Job Find Club – Enhanced is an employment service currently being delivered virtually for residents of York Region. It is a 3-week, hands-on job search strategy that utilizes a well-proven model to quickly move individuals to employment. The program is supported by dedicated business liaison specialists with well-established community connections and employer connections.
You will work one-on-one with a business liaison specialist to enhance your job search efforts through customized strategies for resumes, cover letters, and social media development. You will also learn how to master your interview skills through video-recorded practice interviews, network like a pro, and perfect your people skills.
Access our e-learning platform to gain the knowledge to succeed in your job search.
Learn about
Canadian workplace norms and values
How to survive and succeed in a new workplace
Effective networking & workplace communication
Job search tracking tools
Resume development & effective cover letters
Cold calling and benefit statements
Information interviews & interview practice
Social media in today's job search
Dedicated Business Liaison Specialists
Ongoing coaching and supports while clients' transition into the workplace
PROGRAM CONTACT
Toll-free – 1-866-592-6278
Local – 905-948-9996
Eligibility
Legally able to work in Canada
Resident of York Region
Proficient in English (CLB 5+)
Funded by the Regional Municipality of York

Sherry N.
Bridge to HR Online
Your online classes were not only full of knowledge but were also full of life. Your way of delivering the information was very enthusiastic, engaging, and motivating. When I shared with you that I have a good opportunity with Amazon, you walked with me… in order to improve my performance and this definitely contributed to my success in getting the job.
