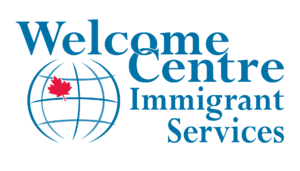 The York Region Welcome Centres are a one-stop service designed to guide and support immigrants through the maze of information and resources in York Region. Through a coordinated, integrated case management system, clients are able to access a range of immigrant services, programs, and expertise, all under one roof.
Along with Job Skills, the Welcome Centres are managed by a unique partnership of five immigrant-serving community organizations that also include  COSTI Immigrant Services, Catholic Community Services of York Region (CCSYR), Centre for Immigrant and Community Services (CICS),  and Social Enterprise for Canada (SEC). The unique service delivery model offers a holistic, flexible approach, featuring a broad range of cross-sector services and expertise, as well as delivering a coordinated, integrated case management system.
Job Skills is responsible for providing employment supports at each of the Welcome Centres in York Region and is responsible for operating the Markham North location.
What the Welcome Centre Offers
Core immigrant services
Settlement and integration services
English language classes
Accreditation and qualifications information, and employment supports
Other services will be determined based on the community's needs (such as legal services, mental health services, culturally-appropriate family counselling, services for seniors and youth, etc.)
GENERAL INQUIRIES
Toll-free – 1-877-761-1155
Check Welcome Centre locations (below) for local numbers
Eligibility
Immigrants and newcomers who require the supports and resources necessary to help them integrate economically and socially into the Canadian labour market
Funded by: Immigration, Refugees & Citizenship Canada

Job Skills is one of five lead agencies operating Welcome Centre Immigrant Services locations in York Region. Job Skills is specifically  responsible for the Markham North location.
Services at Welcome Centres include:
Settlement and integration services
English language training, accreditation and qualifications information
Employment supports
Other services based on community needs (such as legal services, mental health services, culturally-appropriate family counselling, etc.)
8400 Woodbine Ave, Suite 102-103
Markham, ON L3R 4N7
Hours of Operation
Mon, Tue, Thu, Fri 8:30 am – 4:30 pm
Wed 8:30 am – 8:30 pm
Sat 8:30 am – 4:00 pm (language classes only
Ph: 289-846-3645
Fax: 905-477-3219
7220 Kennedy Road
Markham, ON L3R 7P2
Hours of Operation
Mon-Thu 8:30 am – 8:30 pm​
Fri 8:30 am – 4:30 pm​
Sat 10:00 am – 2:00 pm​

Ph: 905-479-7926
Fax: 905-479-7425
16655 Yonge Street, Unit #26
Newmarket, ON L3X 1V6
​Hours of Operation
Mon-Wed, Fri 8:30 am – 4:30 pm
Thurs 8:30 am – 8:00 pm​
Ph: 289-841-3032
Fax: 905-853-6186 / 905-853-5743
9325 Yonge Street, Unit 31A
Richmond Hill, ON L4C 0A8
Hours of Operation
Mon-Fri 8:30 am – 8:30 pm​
Sat 9:00 am – 3:30 pm​

Ph: 289-842-3124
Fax: 905-884-3163
9100 Jane Street, Building H, Units 56-67
Vaughan, ON L4K 0A4
Hours of Operation
Mon, Wed 8:30 am – 8:30 pm
Tues, Thu, Fri 8:30 am – 4:30 pm
Sat 10:00 am – 2:00 pm

Ph: 905-761-1155
Fax: 905-761-2080