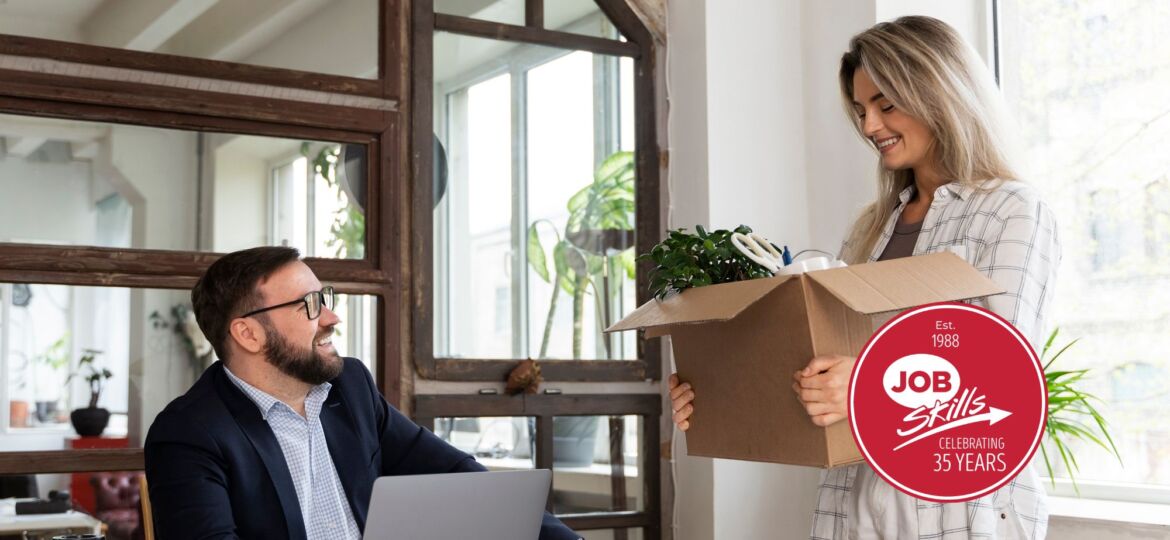 Taking the plunge and leaving your current job can be a scary decision, but it often leads to something wonderful. Whether you're looking for more money, new challenges, or extra flexibility – there are many valuable reasons that make the process worthwhile.
For some individuals, changing jobs is an opportunity to take a step up in their career with better pay and higher responsibility. Others may be seeking an experience that will give them transferable skills and an increased sense of purpose. And lastly, some individuals simply need more time off – whether it's taking extended leave or having flexible hours. Finding the right job can provide all this and more!

It's important to explore every angle before making such a big decision – consider talking to someone in your network who has faced similar challenges or browse through the range of available positions on job boards like Job Skills Canada. Doing your research allows you to make an informed decision about where you want to go next and offers a clearer idea of what each role entails.
Leaving your current job doesn't have to be viewed as a failure; it could be just the beginning of something great! Analyze what motivates you professionally and use that as the foundation for finding positions that suit both your skillset and lifestyle. The sky is the limit when it comes to discovering what lies ahead – so don't let fear stand in the way of reaching for greater success.
About Job Skills 
For 35 plus years' Job Skills has been delivering solutions to job seekers and moving people into sustainable, meaningful employment. Throughout their long history, Job Skills has recognized that not every job seeker is the same. There is no one size fits all employment program. That's why the Job Skills vision is building an inclusive society where all people are ensured equitable opportunities to fulfill their career aspirations and participate fully in the community.
Job Skills' employment specialists are there to answer any of your employment questions. Job Skills' staff offer solutions to all job seekers, including youth, newcomers, mature workers, persons with disabilities, and entrepreneurs. Job Skills knowledgeable team can help you make educated decisions, set goals, and create a strategy to help you become happier in your career. Job Skills works with local employers creating employment opportunities for Job Skills' clients. 
Thanks to government funding, Job Skills' programs and services are free to all users. Job Skills have locations across Keswick, Markham, Brampton, and Mississauga. Job Skills also offers virtual services for community members unable to attend one of our offices for in-person activities.
Find your employment solution today. Visit www.jobskills.org