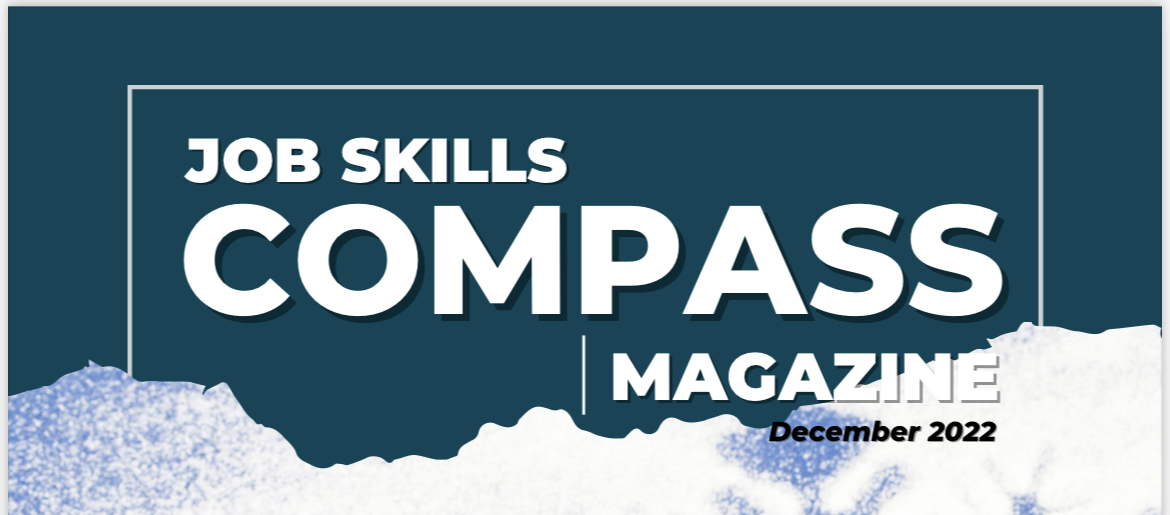 What started as a monthly newsletter has transformed into a magazine and beyond. Job Skills' Compass Magazine officially launched on December 12, 2022, and is available in print and digital copies. The idea for Job Skills' Compass magazine came from Job Skills' executive director, Bethany Obermayer.
"Job Skills Compass Magazine has something for everybody. From resume advice, powerful personal stories, delicious recipes, and decorating ideas. We didn't want our magazine to be strictly about job searching, and we had no intention of making it Job skills heavy. Our goal was to provide content that speaks to the entire community and engages readers of all ages and all interests." – Bethany Obermayer, Executive Director, Job Skills.
Though many would believe a magazine was enough, Job Skills wasn't finished. At the official launch Job Skills' Director of Communications Ray Rauth talked about Job Skills' upcoming venture, Community Coordinates, a digital media platform to bring the community together.
"After we sent Job Skills' Compass Magazine to the printer, the only thought I had in my mind was, what's next? We've been focused on growth and innovation for the past year and a half, so we'll never be satisfied. Building off Job Skills' Compass Magazine, we will launch Community Coordinates in February 2023. Community Coordinates will be a digital media platform created for the community. It will be a collective of content covering health and wellness, employment, sports, recreation, DIY, lifestyle, Inspirational, Motivation, and community. The content will be a collection from different sources across the GTA. We're also excited to announce that we will launch Job Skills' Compass Podcast in January 2023. The podcast will complement Job Skills Compass magazine and Community Coordinates." – Ray Rauth, Director of Communications, Job Skills
Community Coordinates is scheduled to launch in February 2023.