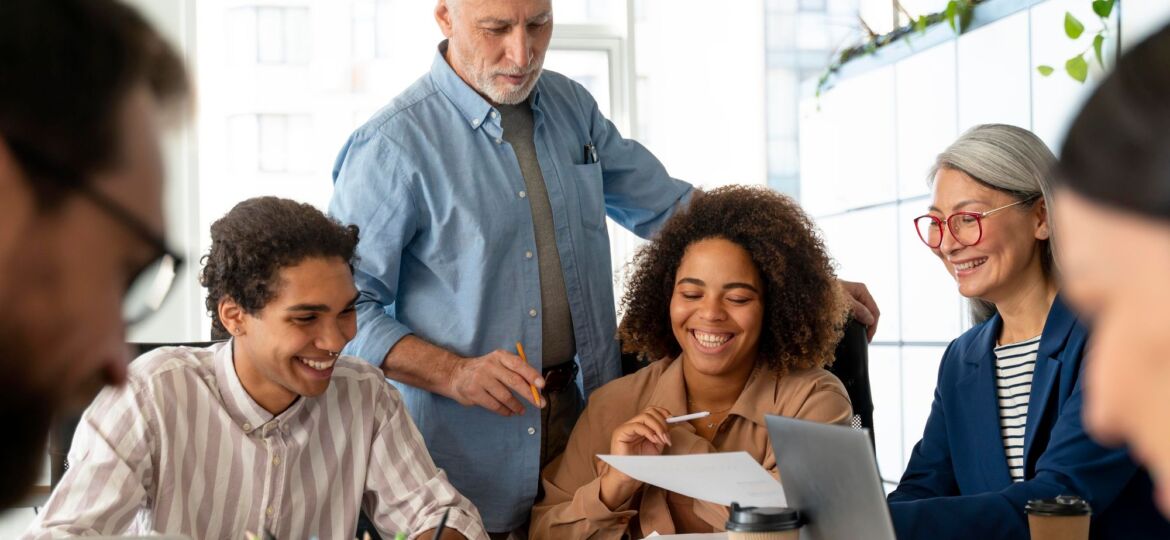 Working with multiple generations in the workplace can be a daunting task. Numerous studies have shown that different age groups often have different values, outlooks, and working styles that can lead to conflicts and tension. When it comes to leading teams, managers must understand and learn how to effectively manage this generational gap.
In today's workplace, there are typically five generations present: Traditionalists (born before 1945), Baby Boomers (born 1946-1964), Gen Xers (born 1965-1980), Millennials (born 1981-1996), and Gen Z (1997-present). While each generation has unique motivations, experiences and perspectives on work, one thing is for certain: managing both types of employees can be tricky business.
For example, traditionalists tend to prioritize loyalty and respect for authority figures more than other generations. They are hard workers who prefer hierarchical structures and appreciate personal recognition from their employers. Meanwhile, millennials prioritize innovation and technology over tradition, crave feedback from superiors more frequently than traditionalists do, and like to take risks in order to pursue their goals. This can create serious challenges if leadership styles are not modified for each group accordingly.
To successfully manage a multi-generational workforce, managers must strive to find a balance between fostering strong relationships with all employees while also preserving productivity levels throughout the organization. One way leaders can accomplish this is by encouraging open dialogue among all staff members regardless of their age or stage in life; this will help bridge any existing generational divides while also making it easier to develop mutual respect amongst colleagues. Additionally, embracing new technologies such as virtual meetings platforms can help keep all members up-to-date on projects and ensure that everyone is heard regardless of generation or background.
At the end of the day, understanding the nuances between generations is key for supervisors looking to build a successful team atmosphere at work. By creating an environment where everyone's ideas are valued beside those of fellow coworkers – no matter what their age – managers will be able to establish better lines of communication which come together to make any organization stronger as a whole.

About Job Skills
For 35 plus years, Job Skills has been delivering solutions to job seekers and moving people into sustainable, meaningful employment. Throughout their long history, Job Skills has recognized that not every job seeker is the same. There is no one size fits all employment program. That's why the Job Skills vision is building an inclusive society where all people are ensured equitable opportunities to fulfill their career aspirations and participate fully in the community.
Job Skills' employment specialists are there to answer any of your employment questions. Job Skills' staff offer solutions to all job seekers, including youth, newcomers, mature workers, persons with disabilities, and entrepreneurs. Job Skills' knowledgeable team can help you make educated decisions, set goals, and create a strategy to help you become happier in your career. Job Skills works with local employers creating employment opportunities for Job Skills' clients.
Thanks to government funding, Job Skills' programs and services are free to all users. Job Skills have locations across Keswick, Stouffville, Markham, Brampton, and Mississauga. Job Skills also offers virtual services for community members unable to attend one of our offices for in-person activities.
Find your employment solution today. Visit www.jobskills.org