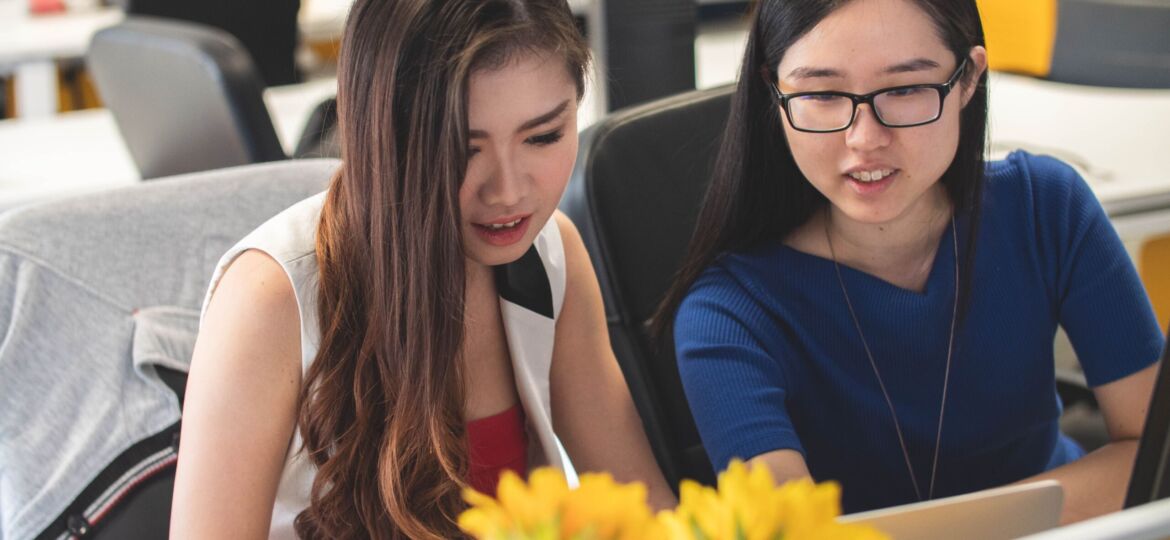 Ongoing COVID-19 restrictions mean that job searching as a newcomer to Canada (including internationally trained professionals) will be different for a while. But there are still lots of things you can do to get ahead of the competition as we wait for things to get back to normal.
Now is the time to think outside the box and get creative about connecting with potential employers, learning more about your field in Canada, and talking to other professionals.
"Knowledge is power." The more information you have, the better decisions you can make. And this is especially true when you are job searching.
These six tips will help you find a job to meet your goals.
Read, read, read! – Use this time at home to read, read, read about your profession or employment opportunities in Canada. Look for current, on-line magazines and journals you can subscribe to free of charge. For internationally trained professionals, a common interview question is, "what do you know about your profession in Canada?" Being able to give the interviewer a summary of some of what you have read shows that you are well prepared and up to date with current trends and challenges in your field in Canada. You may learn that there are new opportunities in other parts of Canada, so now is a good time to explore these possibilities. You may also discover that a new trend is emerging in your field and that additional training or new skill will be required to meet this change. Now is the time to ask yourself; do I have this skill or training? If so, have I included it in my resume? If not, how can I get this skill or training?
Informational Interviews – Traditional informational interviews take place face to face and are excellent ways of networking with professionals in your field. Many professionals will be working from home at the moment – connect with them on LinkedIn and ask for a short online informational interview.  There are different ways to connect:  send a list of questions and ask them to respond with their answers or opinions or talk to them on the telephone or via video chat.
Prepare for an Interview – Use the information you have learned from the professional journals and magazines to form some of the questions to ask your contact. For example: "I read in Education Today that since schools in Ontario are closed because of Covid-19, students will not be able to write their final exams. What impact do you think this will have on your students?" The question is specific, well researched and relevant. Don't ask general questions that you could find the answer to on the Internet; use this opportunity to impress your contact! Job searching is much more than sitting at your computer and sending out resumes for positions you have found on-line; every other candidate will be doing that. Now is the time to ask yourself, "what can I do differently? "and "how can I stand out?"
After the Interview – At the end of the informational interview always ask if they could recommend a colleague or other professional in their field who you could contact for another informational interview. Networking is a very important part of job searching and the more people you can connect with the more opportunities you are likely to find out about.
Refine your Job Skills and be Prepared for the Opportunity –While you have this time, work on your job skills so that when the opportunity presents itself, you're well-equipped to make the most of it. Work on your resume and cover letter (in Canadian format); work on building your personal brand, practice your elevator pitch and improve your interview skills. Professional networking can involve coffee chats and is core to Canadian work culture. Some coffee shops are closed and networking events have been cancelled, however, you can continue to reach out to people online, connect via video calls and even try a virtual coffee!
Use Available Supports – There are many free-of-charge employment support services (like those at Job Skills!) available to newcomers, including professionals. You may think as an experienced professional that you're beyond workshops or training, but many of these services are geared towards professionals (and some are even sector-specific). They can provide you with new perspectives and job search skills unique to the Canadian hiring environment. For non-professionals, there are many resources and personal services available to assist you as you look for work. Committing to online research and choosing the right set of services for you, whether it's the occupation-specific language, networking and/or resume-building skills that you would like to improve, will make sure you find the supports most relevant to your immediate and longer-term career needs.
If you have considered these tips and want to get some assistance determining your career path or next steps, Job Skills has a variety of newcomer-focused programs to help you in your decision making.
As a way to help Job Skills has online workshops that will assist you in your career exploration and job search situation. Watch for the dates and times to register for our online workshops as well as lots of great links and resources to assist you!
If you haven't connected with an Employment Consultant at Job Skills NOW is the time to get that one-on-one support you need as you move through the new way of working. Call Job Skills toll free at 1-866-592-6278 to connect to one of Job Skill's experts.