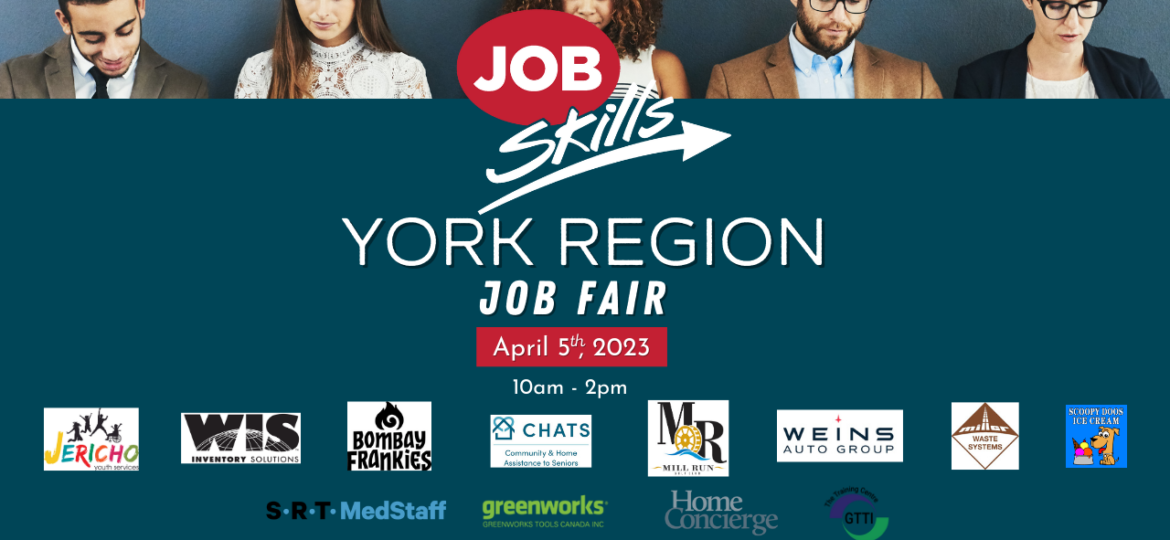 Are you ready to take the next step in your career and attend Job Skills' York Region Job Fair on April 5? If so, it's important to be prepared for the event. There are many steps you can take before, during, and after a job fair to ensure that it is as successful as possible. Here are some tips on how best to prepare for attending a job fair.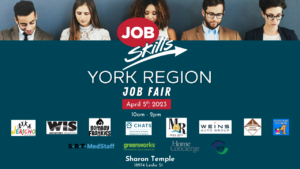 Before the Job Fair
Research the companies that will be attending Job Skills' York Region Job Fair: Taking time to research the companies that will be at Job Skills' York Region Job Fair can give you an idea of what type of positions they have available and help you come up with targeted questions. 
Bring plenty of resumes: Make sure you bring multiple copies of your resume on high quality paper so that potential employers have something tangible to take away from your meeting with them.
Practice common interview questions: It's not uncommon at job fairs for employers to conduct interviews on the spot. So, before attending Job Skills' York Region Job Fair, it's good practice to review some common interview questions beforehand and think about how you would answer them. This can help make sure that you're prepared when employers ask these types of questions.
Dress appropriately: First impressions count, so make sure you dress appropriately for Job Skills' York Region Job Fair – typically business casual or formal attire is recommended.
During the Job Fair
Make eye contact: When talking with employers, it's important to maintain eye contact and positive body language throughout your conversation.
Listen carefully: Employers may provide information about their company or position which could be useful when deciding whether this is an opportunity worth pursuing further.
Ask thoughtful questions: Have prepared some thoughtful questions in advance – this shows employers that you are interested and engaged in the conversation with them.
Follow up promptly if requested: After talking with employers, if they provide an invitation for follow up then make sure to do so promptly (and remember to send a thank you note!).
Network with other job seekers: Networking not only means connecting with potential employers but also connecting with other attendees at Job Skills' York Region Job Fair who may offer useful advice or support throughout your job hunting journey.
After the Job Fair
Send thank you emails or notes: Be sure to follow up shortly after leaving each employer booth – sending a short thank you email thanking them for their time can go a long way!
Reflect on conversations & experiences: Think back on conversations had at each booth and any new insights gained which could prove helpful down the line when applying for positions or interviewing for jobs.
Keep track of progress & connections made: While attending any networking events like Job Skills' York Region Job Fair, it's important to keep track of all contacts made and opportunities discussed – if an opportunity presents itself later down the line it's important to remember who offered it, where it came from etc…

About Job Skills 
For 35 plus years, Job Skills has been delivering solutions to job seekers and moving people into sustainable, meaningful employment. Throughout their long history, Job Skills has recognized that not every job seeker is the same. There is no one size fits all employment program. That's why the Job Skills vision is building an inclusive society where all people are ensured equitable opportunities to fulfill their career aspirations and participate fully in the community.
Job Skills' employment specialists are there to answer any of your employment questions. Job Skills' staff offer solutions to all job seekers, including youth, newcomers, mature workers, persons with disabilities, and entrepreneurs. Job Skills' knowledgeable team can help you make educated decisions, set goals, and create a strategy to help you become happier in your career. Job Skills works with local employers creating employment opportunities for Job Skills' clients. 
Thanks to government funding, Job Skills' programs and services are free to all users. Job Skills have locations across Keswick, Markham, Brampton, and Mississauga. Job Skills also offers virtual services for community members unable to attend one of our offices for in-person activities.
Find your employment solution today. Visit www.jobskills.org