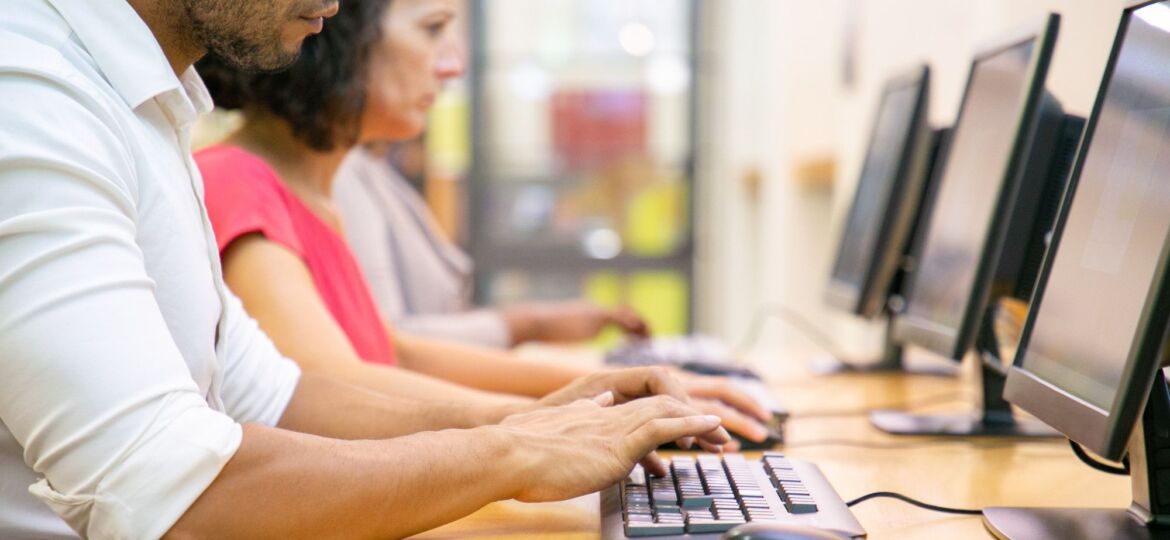 The job market is constantly changing, and as a result, the skills required for various roles are also in a state of flux. This can create a skills gap, where job seekers do not possess the skills required for available positions. However, with the right mindset and approach, anyone can obtain the necessary skills to bridge this gap and secure their dream job.
One of the best ways to obtain skills for the job market is to invest in education or training. This can be in the form of enrolling in a college program, attending a vocational school, or signing up for an online course. There are a variety of options available depending on your goals and budget. It is important to research the program or course thoroughly to ensure that it will provide you with the skills you need to succeed in your desired career.
Another way to obtain skills for the job market is through work experience. Volunteering, internships, and part-time jobs are all great opportunities to gain hands-on experience and build your skillset. Not only will this help you develop new skills, but it will also show potential employers that you are committed to your career and willing to put in the effort to succeed.
Networking can also be a valuable tool in obtaining skills for the job market. Attending industry events, joining professional organizations, and connecting with people on LinkedIn are all ways to expand your network and gain insights into current trends and requirements in your field. Additionally, networking can lead to mentorship opportunities, where experienced professionals can provide guidance and advice on how to develop the skills needed to succeed.
Finally, it is important to have a growth mindset when it comes to obtaining skills for the job market. This means being open to learning new things and taking on challenges that expand your skillset. Instead of being intimidated by job requirements that seem out of reach, view them as an opportunity to learn and grow. Remember, developing skills takes time and effort, but with hard work and perseverance, anyone can bridge the skills gap and achieve their career goals.
In conclusion, bridging the skills gap in the job market requires a proactive approach and a willingness to learn. Whether through education, work experience, networking, or a growth mindset, there are numerous ways to acquire the skills needed to succeed in today's job market. By taking the time to invest in yourself and your career, you can position yourself for long-term success and fulfillment.

About Job Skills
For 35 plus years, Job Skills has been delivering solutions to job seekers and moving people into sustainable, meaningful employment. Throughout their long history, Job Skills has recognized that not every job seeker is the same. There is no one size fits all employment program. That's why the Job Skills vision is building an inclusive society where all people are ensured equitable opportunities to fulfill their career aspirations and participate fully in the community.
Job Skills' employment specialists are there to answer any of your employment questions. Job Skills' staff offer solutions to all job seekers, including youth, newcomers, mature workers, persons with disabilities, and entrepreneurs. Job Skills' knowledgeable team can help you make educated decisions, set goals, and create a strategy to help you become happier in your career. Job Skills works with local employers creating employment opportunities for Job Skills' clients.
Thanks to government funding, Job Skills' programs and services are free to all users. Job Skills have locations across Keswick, Stouffville, Markham, Brampton, and Mississauga. Job Skills also offers virtual services for community members unable to attend one of our offices for in-person activities.
Find your employment solution today. Visit www.jobskills.org