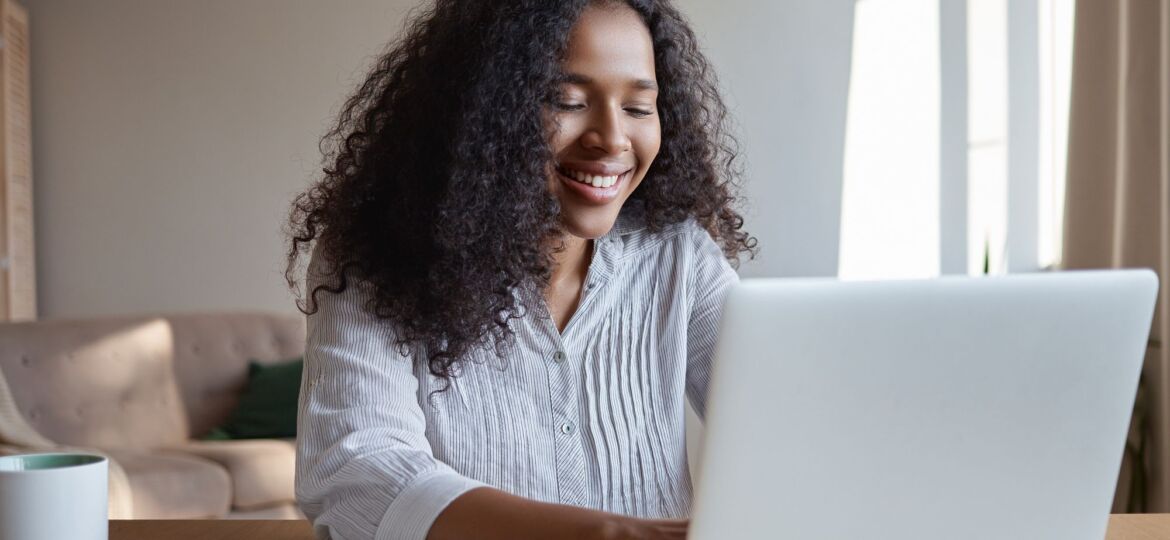 In today's digital age, your online presence plays a significant role in shaping your professional brand. With employers and clients often using online searches to evaluate job applicants and prospective partners, it's essential to create a cohesive and positive online presence that reflects your professional values and expertise.
Here are some tips for developing your professional brand and creating a cohesive online presence:
Understand your brand
Before you start building your online presence, it's essential to have a clear understanding of your professional brand. Your brand should reflect your skills, values, and unique selling points, and it should be something that differentiates you from other professionals in your industry.
Start by defining who you are as a professional, what your goals are, and what makes you unique. This process will help you identify the key components of your brand and guide your approach to creating a cohesive online presence.
Choose the right platforms
There's no shortage of online platforms to showcase your professional brand, but it's important to choose the ones that align with your goals and target audience. LinkedIn is an obvious choice for professionals, but other platforms like Twitter and Instagram can be effective depending on your industry and target market.
Research which platforms are popular in your field and determine which ones are the best fit for your brand. Once you've chosen your platforms, make sure they are consistent with your brand identity in terms of language, style, and tone.
Use a consistent visual identity
Your visual identity is an essential component of your online presence. Your profile photo, banner, and other visual elements should be consistent across all your online platforms to reinforce your brand and help people recognize you.
Choose a visual identity that represents your professional brand and stick to it. Use the same profile picture across all your platforms and make sure your visual elements are consistent in terms of color scheme, typography, and imagery.
Be strategic with your content
Your online content should align with your professional brand and provide value to your audience. Be strategic with the content you post, focusing on topics that are relevant to your industry and that showcase your expertise.
Remember that your online content reflects your professional brand, so stay away from controversial or offensive topics that could damage your reputation. Keep your content professional and informative, and focus on providing value to your audience.
Engage with your network
Your network is an essential component of your online presence. Engage with your network regularly by commenting on posts, sharing content, and participating in online conversations.
Be proactive in building and maintaining your network by connecting with other professionals in your industry and engaging with them regularly. This approach will help you grow your online presence and provide opportunities for collaboration and professional development.
Developing a cohesive and positive online presence is crucial in today's digital world. By understanding your brand, choosing the right platforms, using a consistent visual identity, being strategic with your content, and engaging with your network, you can create a professional brand that sets you apart and showcases your unique value in your industry.

About Job Skills
For 35 plus years, Job Skills has been delivering solutions to job seekers and moving people into sustainable, meaningful employment. Throughout their long history, Job Skills has recognized that not every job seeker is the same. There is no one size fits all employment program. That's why the Job Skills vision is building an inclusive society where all people are ensured equitable opportunities to fulfill their career aspirations and participate fully in the community.
Job Skills' employment specialists are there to answer any of your employment questions. Job Skills' staff offer solutions to all job seekers, including youth, newcomers, mature workers, persons with disabilities, and entrepreneurs. Job Skills' knowledgeable team can help you make educated decisions, set goals, and create a strategy to help you become happier in your career. Job Skills works with local employers creating employment opportunities for Job Skills' clients.
Thanks to government funding, Job Skills' programs and services are free to all users. Job Skills have locations across Keswick, Stouffville, Markham, Brampton, and Mississauga. Job Skills also offers virtual services for community members unable to attend one of our offices for in-person activities.
Find your employment solution today. Visit www.jobskills.org