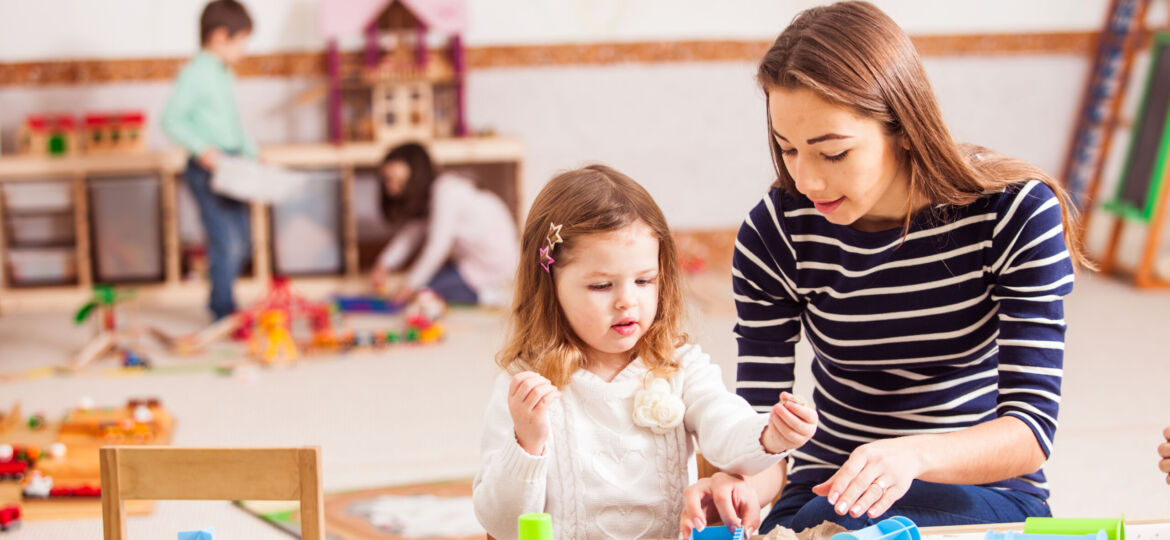 Early childhood education is a crucial time in a child's life that sets the foundation for their future learning and development. It's a rewarding career that requires nurturing, creativity, and patience. Currently, there are numerous Early Childhood Educator jobs available in Aurora, providing a great opportunity for ECE professionals living in York Region. In this blog post, we'll explore the job requirements, responsibilities, and benefits of working as an Early Childhood Educator in Aurora.
One of the important responsibilities of an Early Childhood Educator is to maintain regulated and required documentation, reporting, and record keeping. This includes keeping track of attendance, daily reports, medical records, and other important documentation to ensure the safety and well-being of the children in their care. As an ECE professional, it's essential to be organized and detail-oriented to effectively manage this aspect of the job.
Another important aspect of the job is planning and developing program webs in line with children's interests. As a child-directed and teacher-supported program, educators need to be creative and responsive to the children's needs and interests while ensuring that the program meets the guidelines set out by the relevant governing bodies. This requires a strong understanding of child development and a passion for creating engaging and stimulating learning environments.
ECE professionals also need to support children with emotional, physical, or behavioral problems and help develop their social, emotional, cognitive, and physical skills. This involves having a thorough understanding of each child's individual needs and being able to adapt to different learning styles. It's important to foster a positive and supportive learning environment while providing children with the structure and guidance they need to grow and develop.
Providing support for children in the classroom and enabling them to fully participate in activities is another important part of the job. This involves creating a safe and inclusive environment that encourages exploration and creativity. Educators need to be patient and understanding, offering support and encouragement to each child to help them achieve their full potential.
Finally, supporting children through transitions in and out of the classrooms and managing an orderly classroom are critical aspects of the job. This involves creating routines and structures that help children feel secure and comfortable in the classroom, as well as providing support during times of change or upheaval. By promoting positive behavior and maintaining order in the classroom, ECE professionals can create a safe and nurturing environment that supports learning and development.
Working as an Early Childhood Educator can be a profoundly rewarding career, providing opportunities to make a lasting impact on children's lives. There are numerous ECE jobs available in Aurora, providing a great opportunity for ECE professionals living in York Region. If you have a passion for working with young children, great organizational skills, and a love of creativity and learning, then an ECE career could be a perfect fit for you. Apply through the Job Skills' Job Board today and take the first step towards a fulfilling and rewarding ECE career in Aurora. https://www.jobskills.org/job-board/

ABOUT JOB SKILLS
For 35 plus years, Job Skills has been delivering solutions to job seekers and moving people into sustainable, meaningful employment. Throughout their long history, Job Skills has recognized that not every job seeker is the same. There is no one size fits all employment program. That's why the Job Skills vision is building an inclusive society where all people are ensured equitable opportunities to fulfill their career aspirations and participate fully in the community.
Job Skills' employment specialists are there to answer any of your employment questions. Job Skills' staff offer solutions to all job seekers, including youth, newcomers, mature workers, persons with disabilities, and entrepreneurs. Job Skills' knowledgeable team can help you make educated decisions, set goals, and create a strategy to help you become happier in your career. Job Skills works with local employers creating employment opportunities for Job Skills' clients.
Thanks to government funding, Job Skills' programs and services are free to all users. Job Skills have locations across Keswick, Stouffville, Markham, Brampton, and Mississauga. Job Skills also offers virtual services for community members unable to attend one of our offices for in-person activities.
Find your employment solution today. Visit www.jobskills.org