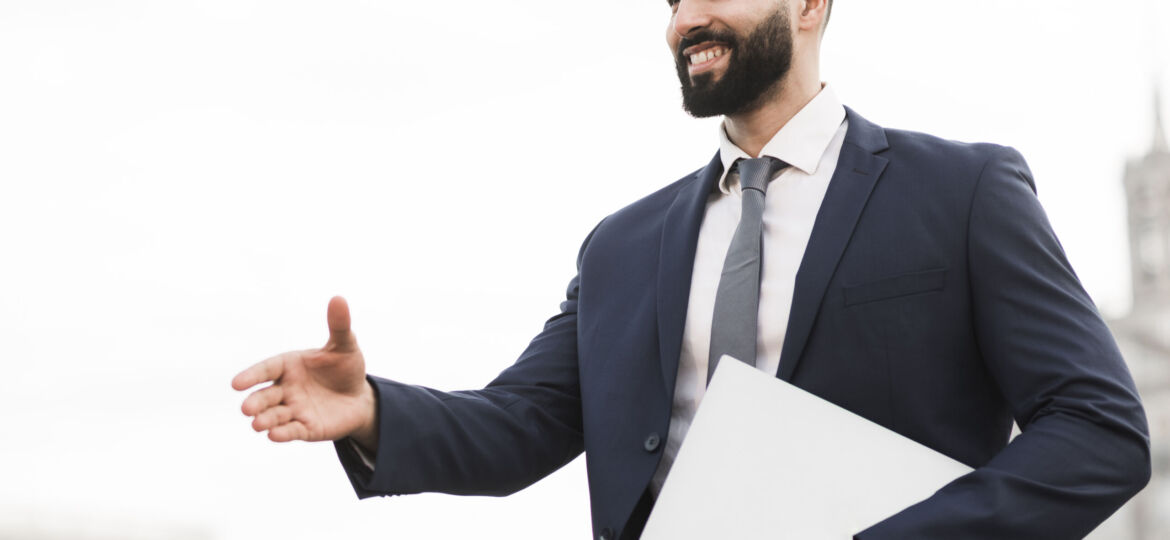 An elevator pitch is an essential professional tool to help job seekers quickly and effectively promote themselves to potential employers.
Its professional way of getting an edge on the competition in looking for work is to craft a professional 'elevator pitch.'
But what is it?  It's the answer you give to the often asked question, 'So, what do you do?'
These four tips will outline what, why, when, and how you can effectively use an elevator pitch.
What?
It is a general, introductory presentation of yourself as a job seeker to use at networking events, job fairs, and career expos – in person or virtual.
An elevator pitch is a short sales message so compelling that, once you're finished, an employer – or whoever you're speaking with, clearly understands who you are and the benefit of considering you for a job.
As a relevant, targeted answer in job interviews.
Why?
Grab their attention:  Open your elevator speech with something captivating and relatable. For instance, identify a common industry pain point they'll be familiar with.
Spark curiosity: Tell them you've found a solution to that very problem.
Summarize what you do: Then say how you do it and what's the outcome.
Be ready for more questions:  A good elevator pitch is an invitation to a conversation, not an ad slogan.
Have a business card or contact information at hand:  If the person you spoke with wants to continue the talk later, providing your contact information is professional.
When?
The elevator speech you need for job interviews is, in essence, the answer to the 'tell me about yourself' interview question.
It's easier to deliver your elevator pitch than during a conversation with a potential career connection at a networking event.
You have your listeners' attention. They want to find out more about you.
How?
Open with a very brief introduction to your professional qualifications.
Secondly, don't only say what you do. Highlight how well you can do it. Use the PAR (Problem—Action—Result) formula.
Lastly, after you've researched information on the potential company, identify their challenges and make an offer to solve them.
Finally, remember your elevator pitch should answer the following three questions:
Who you are?
What you do?
What you are looking for?
Job Skills is here to support you.  For much more detail about crafting a professional, compelling elevator pitch, register for the online workshop on Friday, Jan 22nd at 10 am.  Contact Job Skills via phone or email, visit our website for a list of our programs and supports.
We are on Social Media – connect with us on LinkedIn, Facebook, and Twitter, with a YouTube channel.
By working together, we will get through these uncertain times together!