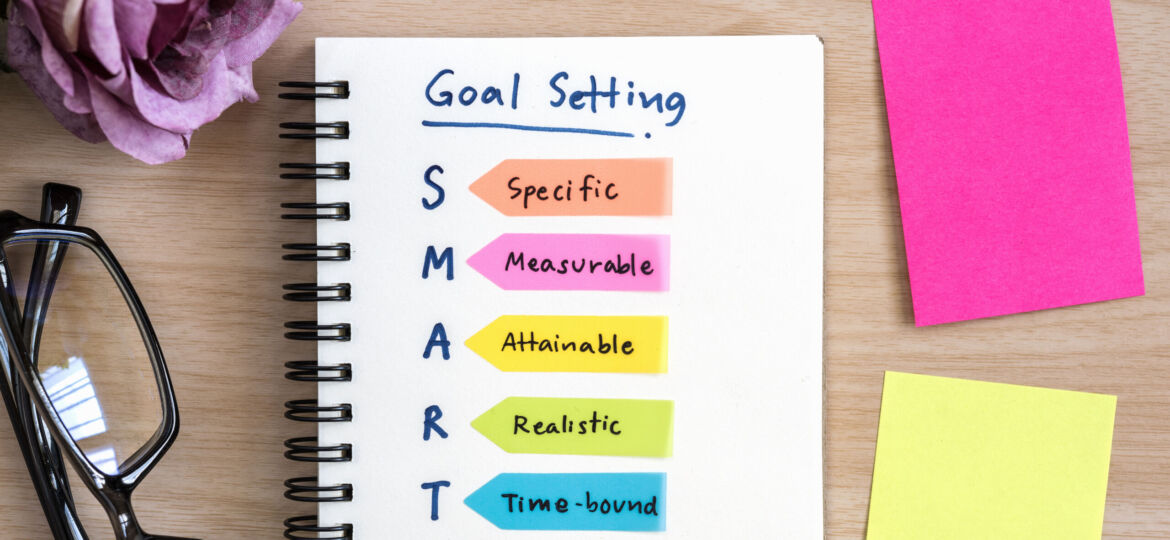 Have you ever set a goal and shortly after realized it was a bit unrealistic?  To be successful in your goals, let's explore and learn more about 'S.M.A.R.T' goals!
What are goals?  They are something you want to accomplish; for example, career, educational, financial or health-focused.  A goal is something you want to accomplish, and goal setting is planning how you will accomplish that goal. S.M.A.R.T. are the letters that stand for the steps it takes to create a successful plan for achieving a goal.
S:  Specific
Make sure your goal is focused and clear. When your goal is to 'find a job,' make it very specific:  GOAL – 'apply for office administration jobs.'
M:  Measurable
To measure your progress towards success, a good start is completing a task that will get you closer to your goal. Do your research!  Find 5 or 6 office administration jobs that interested you, match your skills, and then check off each job after applying.
A:   Attainable/Achievable
Is your goal attainable… achievable? Does your goal make sense?  If you are starting a program to be an office administrator but don't have any experience or a certificate, you may not find a job in that field yet.
R:  Realistic
For a goal to be realistic, know your abilities.  If you're starting in a field, you may be considered 'entry-level'; therefore, applying for high-level jobs may not be in your favour.  Make sure you read and meet the qualifications required.
T:  Timely 
Create a timeline! If your goal is to apply for office administration jobs, when do you want this goal to be completed? If your training program ends in a month, set a goal to start submitting applications by the day you finish. If you need to have other priorities in place – i.e. childcare – set your goal to begin submitting applications when childcare will be in place. That way, you can potentially have interviews set up shortly after you have everything in place to be able to attend interviews.
Remember these tips:
Define your goals, keep them manageable and realistic, write them down and review them often. Evaluate and reflect. Keep them few in number. Set goals that motivate you and remember to reward yourself after achieving each goal.
Register to participate in the online 'Goal Setting' workshop on January 7th Job Skills has more than 40 online workshops that will assist you in your career exploration and job search situation. Watch for the dates and times to register for any of our online workshops, as well as lots of great links and resources to assist you!