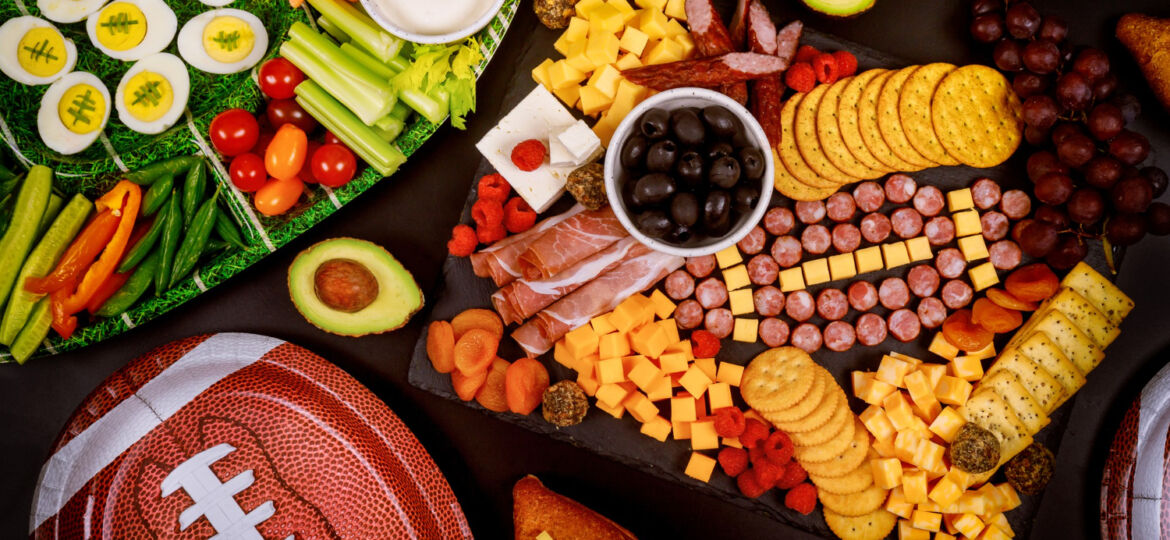 Creating the perfect Super Bowl spread can be a daunting task, but with the right recipes and tips, you can make sure your party is a hit! Whether you're hosting a small gathering or inviting the whole neighborhood over, having an impressive spread of snacks and appetizers is essential for any Super Bowl party.
The first step to creating the perfect Super Bowl spread is deciding what kind of food to serve. You'll want to include something for everyone, so it's important to have a variety of options. Start by thinking about all the classic game day favorites like wings, nachos, and dips. Then add in some healthier options like veggie trays and fruit platters. Don't forget about sweet treats either – cookies, brownies, and cupcakes are always popular!
Once you have your menu planned out, it's time to start prepping. If you're short on time, there are plenty of easy recipes that come together quickly. Buffalo chicken meatballs and spinach dip are two great options that take less than 30 minutes to make. For larger items like subs or tacos, try making them ahead of time so all you have to do is heat them up before serving.
Finally, don't forget about presentation! Arranging your food on platters or trays makes it look more appealing and will help keep everything organized. Garnish dishes with fresh herbs or colorful vegetables for an extra touch of flavor and flair.
Creating the perfect Super Bowl spread doesn't have to be stressful – just remember to plan ahead and keep things simple! With these tips in mind, you can rest assured that your party will be a touchdown success!
____________________________________________________________________________________________________________________________
Job Skills' employment specialists are there to answer any of your employment questions. Job Skills' staff offer solutions to all job seekers, including youth, newcomers, mature workers, persons with disabilities, and entrepreneurs. Job Skills knowledgeable team can help you make educated decisions, set goals, and create a strategy to help you become happier in your career. Job Skills works with local employers creating employment opportunities for Job Skills' clients. 
Thanks to government funding, Job Skills' programs and services are free to all users. Job Skills have locations across Keswick, Markham, Brampton, and Mississauga. Job Skills also offers virtual services for community members unable to attend one of our offices for in-person activities.
Find your employment solution today. Visit www.jobskills.org