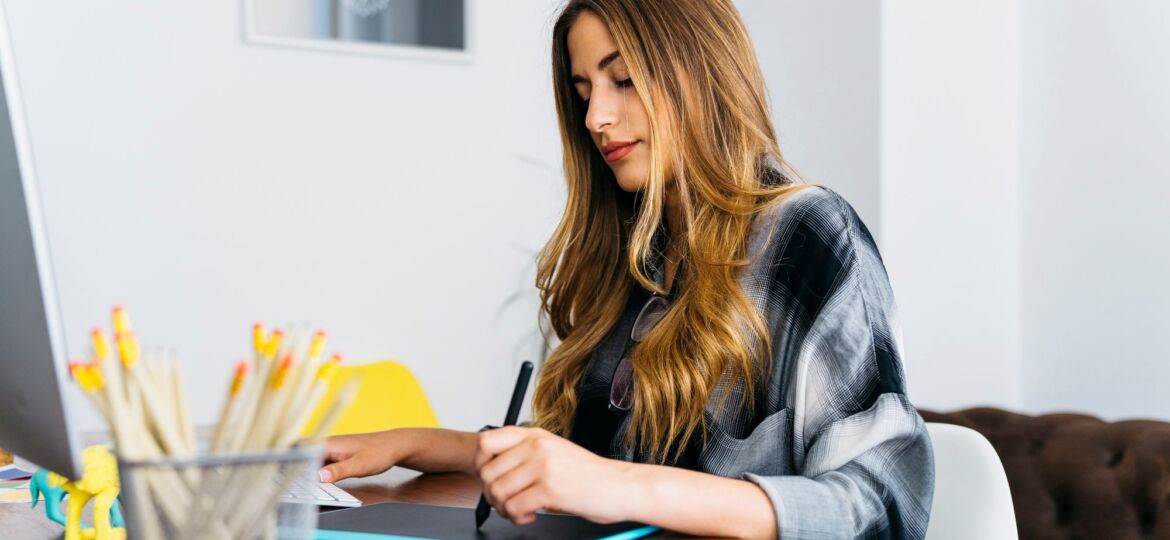 In today's world, there are a multitude of career paths available for those with creative minds. From graphic design to animation to copywriting, the opportunities are endless. In this industry spotlight, we will delve into the different careers in creative fields and what it takes to succeed in them.
Graphic Design
Graphic designers are responsible for creating visual concepts that communicate ideas and inspire audiences. These designs can be used for a variety of mediums including advertisements, logos, websites, and packaging. Successful graphic designers possess strong creativity, attention to detail, and proficiency in design software such as Adobe Illustrator and Photoshop.
Animation
Animators bring characters and stories to life through motion graphics. They use a combination of traditional and digital techniques to create 2D and 3D animations for films, television shows, and video games. Animators must have knowledge of animation software, storytelling, and character development to be successful in their roles.
Copywriting
Copywriters are writers who create content for advertising or marketing purposes. They write everything from headlines to taglines and product descriptions to social media posts. Successful copywriters are creative wordsmiths who understand the psychology behind consumer behavior and how to craft persuasive messages.
Photography
Photographers capture moments in time through their lenses. They use their technical skills and artistic eye to create images that evoke emotion and tell stories. Photographers can specialize in a variety of areas including portrait, commercial, and nature photography.
Interior Design
Interior designers create functional and aesthetically pleasing spaces for clients. They work with clients to understand their needs and preferences, then use their creativity and knowledge of design principles to create a cohesive look for the space. Successful interior designers possess strong communication skills, knowledge of design software, and an eye for color and texture.
In conclusion, careers in creative fields offer endless possibilities for those with a passion for art and design. Whether it's graphic design, animation, copywriting, photography, or interior design, there is a career path for every creative mind. Success in these fields requires a combination of talent, technical skills, and a willingness to constantly learn and grow.

About Job Skills
For 35 plus years, Job Skills has been delivering solutions to job seekers and moving people into sustainable, meaningful employment. Throughout their long history, Job Skills has recognized that not every job seeker is the same. There is no one size fits all employment program. That's why the Job Skills vision is building an inclusive society where all people are ensured equitable opportunities to fulfill their career aspirations and participate fully in the community.
Job Skills' employment specialists are there to answer any of your employment questions. Job Skills' staff offer solutions to all job seekers, including youth, newcomers, mature workers, persons with disabilities, and entrepreneurs. Job Skills' knowledgeable team can help you make educated decisions, set goals, and create a strategy to help you become happier in your career. Job Skills works with local employers creating employment opportunities for Job Skills' clients.
Thanks to government funding, Job Skills' programs and services are free to all users. Job Skills have locations across Keswick, Stouffville, Markham, Brampton, and Mississauga. Job Skills also offers virtual services for community members unable to attend one of our offices for in-person activities.
Find your employment solution today. Visit www.jobskills.org