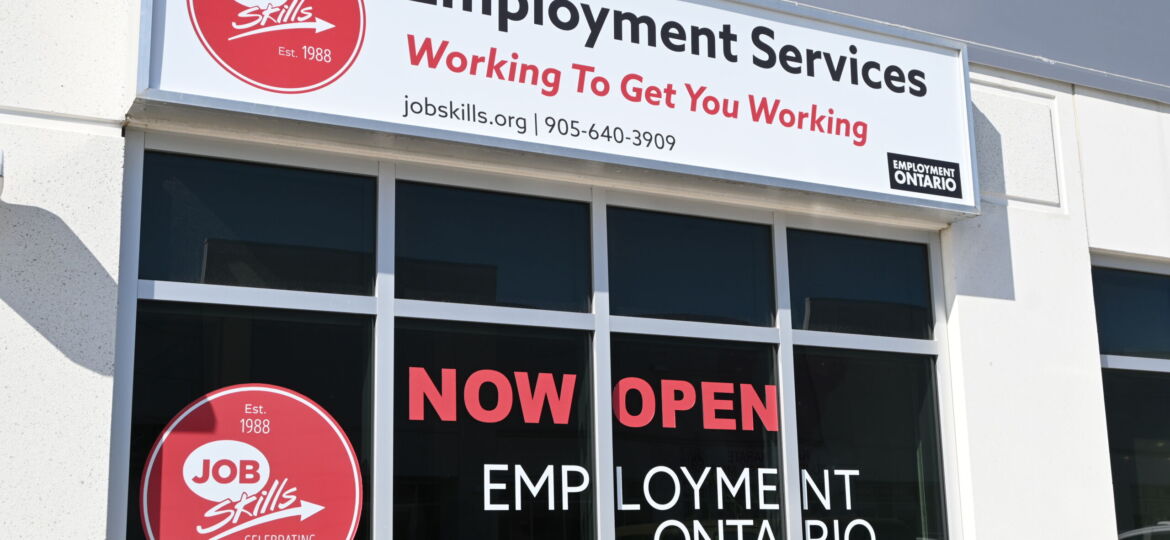 Job Skills has been one of the leading employment service providers in York and Peel Regions, as well as the Greater Toronto Area for the past 35 years. Job Skills' commitment to providing innovative solutions for job seekers and businesses has played a huge role in their success. Job Skills has recently opened an Employment Ontario office in Stouffville, which offers a vast array of resources and services to help you find employment or the perfect candidate for your business.
Job Skills provides a broad range of services that are designed to cater to the unique needs of individuals and businesses in the community. One of their key services is employment services, which provide job seekers with the tools they need to find the perfect job. This includes job search assistance, resume and cover letter writing, interview preparation, and job matching services. The job matching service works to match job seekers with suitable job opportunities based on their skills, experience, and qualifications.
Job Skills also has youth services focused on helping young people find their place in the workforce. Job Skills offers job search assistance, resume and cover letter writing, and interview preparation specifically tailored to address the particular challenges that youth face when seeking employment.
Job Skills' services are also geared towards local businesses. Job Skills has an employer services program that offers recruitment support, training, and wage subsidies. This program is aimed at helping businesses find the perfect employee, provide additional training, and reduce the cost of hiring by providing wage subsidies.
Job Skills' success over the years is due in part to our ability to build strong relationships with businesses in the area. By collaborating with employers, Job Skills gain insights into the skills needed in the workforce and tailor their services to meet these requirements. This ensures job seekers are adequately equipped with the necessary skills and qualifications to fulfill the needs of businesses and increase their chances of finding employment.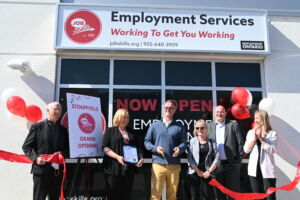 ABOUT JOB SKILLS
For 35 plus years, Job Skills has been delivering solutions to job seekers and moving people into sustainable, meaningful employment. Throughout their long history, Job Skills has recognized that not every job seeker is the same. There is no one size fits all employment program. That's why the Job Skills vision is building an inclusive society where all people are ensured equitable opportunities to fulfill their career aspirations and participate fully in the community.
Job Skills' employment specialists are there to answer any of your employment questions. Job Skills' staff offer solutions to all job seekers, including youth, newcomers, mature workers, persons with disabilities, and entrepreneurs. Job Skills' knowledgeable team can help you make educated decisions, set goals, and create a strategy to help you become happier in your career. Job Skills works with local employers creating employment opportunities for Job Skills' clients.
Thanks to government funding, Job Skills' programs and services are free to all users. Job Skills have locations across Keswick, Stouffville, Markham, Brampton, and Mississauga. Job Skills also offers virtual services for community members unable to attend one of our offices for in-person activities.
Find your employment solution today. Visit www.jobskills.org