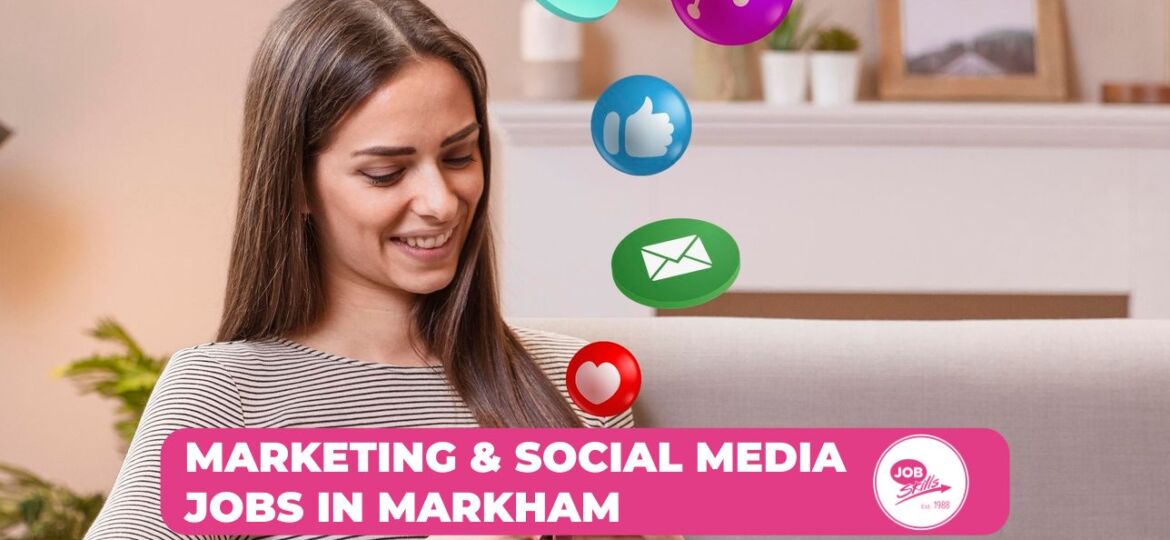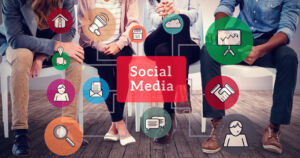 Looking for a job can be overwhelming, frustrating, and quite frankly, exhausting – especially when searching for a job within a specific field or location. Luckily, Job Skills' Job Board has got you covered! If you have a passion for marketing and social media and are looking for an opportunity to work for a company in Markham, Ontario, we have a position that may just be the perfect match for you. In this blog post, we will be discussing the Marketing and Social Media Intern position in Markham that has been posted on Job Skills' Job Board. We'll cover what the position entails, the qualifications required, and how Job Skills' Employment Team can help you through the application process.
The Marketing and Social Media Intern position is a fantastic opportunity for individuals who want to develop their skills and experience in marketing and social media. The successful candidate will be tasked with responsibilities including using marketing tools such as Facebook, Google Data Studio, and Google Analytics, as well as native social media tools such as Facebook Creator Studio, Facebook Business Manager, and Twitter Analytics. These tools will be used to distribute organic social media content, compile key metrics, and help develop reports for administration.
The position also requires that the successful candidate monitor mentions of UC across social media platforms and respond to frequently asked questions. It is also important that you escalate any risks to brand or user safety to applicable teams. You will source user-generated content and work with the marketing team to create social media content. Other responsibilities include assisting with the organization of digital assets, maintenance of content calendars, fulfilling virtual open house events, and project briefings to the creative team. Additionally, you must stay updated on social trends, tools, best practices, and emerging new platforms, all while sourcing user-generated content that can be leveraged to engage our parent audience.
Qualifications required for the Marketing and Social Media Intern position include a diploma or degree in Marketing, Communications, Business Administration, or a related field. Applicants must be proficient in Google Analytics, Facebook, Twitter, Instagram, and other social media channels. Graphic design skills and content creation experience is desirable. The candidate must also possess excellent communication skills, both verbal and written and be able to work independently and as part of a team. Time management skills and the ability to prioritize tasks is essential.
Now that you've read about the position and qualifications, why not take the next step in your job search? Apply for the Marketing and Social Media Intern position in Markham posted on Job Skills' Job Board today! In addition to the job posting, Job Skills' Employment Team is available to assist you with the application process. Our team can help you tailor your resume to the position and provide you with tools and resources for a successful interview.
Job searching can be a discouraging and lonely journey, but it doesn't have to be that way. When you use Job Skills' Job Board, you have access to a wealth of job opportunities and a team of employment professionals who can support you through the application process. The Marketing and Social Media Intern position in Markham is a great opportunity to gain valuable experience in a quickly evolving field. If you're a young marketing and social media coordinator looking for a job in Markham, don't hesitate – apply for this position on Job Skills' Job Board today!
To apply for this position, visit https://www.jobskills.org/job-board/

ABOUT JOB SKILLS
For 35 plus years, Job Skills has been delivering solutions to job seekers and moving people into sustainable, meaningful employment. Throughout their long history, Job Skills has recognized that not every job seeker is the same. There is no one size fits all employment program. That's why the Job Skills vision is building an inclusive society where all people are ensured equitable opportunities to fulfill their career aspirations and participate fully in the community.
Job Skills' employment specialists are there to answer any of your employment questions. Job Skills' staff offer solutions to all job seekers, including youth, newcomers, mature workers, persons with disabilities, and entrepreneurs. Job Skills' knowledgeable team can help you make educated decisions, set goals, and create a strategy to help you become happier in your career. Job Skills works with local employers creating employment opportunities for Job Skills' clients.
Thanks to government funding, Job Skills' programs and services are free to all users. Job Skills have locations across Keswick, Stouffville, Markham, Brampton, and Mississauga. Job Skills also offers virtual services for community members unable to attend one of our offices for in-person activities.
Find your employment solution today. Visit www.jobskills.org