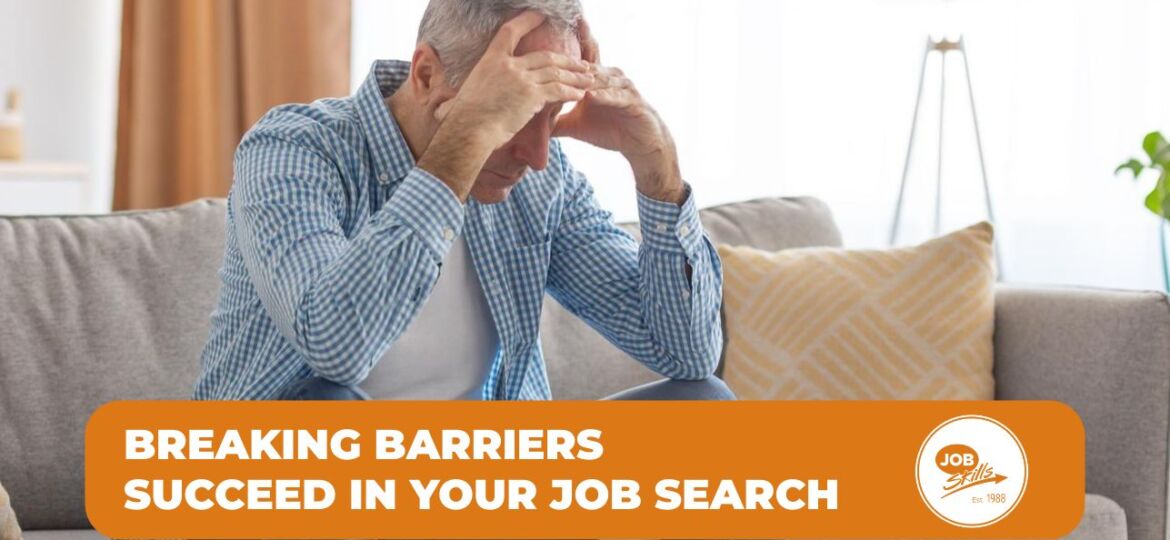 Finding a job can be tough, but for low-income job seekers with limited education, the task can seem almost impossible. However, with the right approach and support, anyone can break through those barriers and find success in their job search. In this blog post, we'll explore four strategies for overcoming educational barriers: leveraging transferable skills, seeking out training opportunities, networking with peers, and considering entry level positions. We'll also introduce Job Skills, an organization that offers customized employment solutions for job seekers facing these challenges.
Leverage Transferable Skills
Just because you don't have a college degree doesn't mean you don't have valuable skills that can be applied to a variety of jobs. Think about your previous work experience and the skills you've gained from those roles. Perhaps you're a great communicator or a skilled problem-solver. These transferable skills can help you stand out in a job interview and show potential employers that you have the ability to succeed in their organization. Take some time to identify your strongest transferable skills and make sure they're highlighted on your resume and cover letter.
Seek Out Training Opportunities
While you may not have a formal education, there are still plenty of training opportunities available that can help you build skills and increase your chances of finding a job. Look into vocational schools, community colleges, or online training programs that offer certifications or skills-based courses. You can also consider apprenticeships or on-the-job training programs that provide hands-on experience in a specific industry. By investing in your education and skills development, you'll increase your value to potential employers and open up new job opportunities.
Network with Peers
Networking can be a powerful way to learn about job openings and connect with professionals in your industry of interest. Attend job fairs, industry events, or join professional organizations related to your career goals. Engage in conversations with others and ask questions about their experiences and tips for success. You may even find a mentor who can offer guidance and support as you navigate your job search. By building a strong network of peers, you'll have access to valuable resources and opportunities that can help you find the right job.
Consider Entry Level Positions
Sometimes, the best way to break into a new industry is by starting at the bottom and working your way up. Don't overlook entry-level positions and job opportunities that may not require a college degree. These roles can provide you with valuable experience and skills that can help you advance over time. Additionally, many organizations offer internal training and development programs that can help you build the skills you need to progress in your career. By starting at the ground level, you'll have the opportunity to prove yourself and demonstrate your value to your employer.
Overcoming educational barriers can be challenging, but with the right strategies and support, anyone can succeed in their job search. Job Skills offers customized employment solutions to help low-income job seekers navigate the job market, including job search skills training, connections to hiring employers, job matching and placement services, interactive workshops, additional training and certifications, and financial assistance. By leveraging transferable skills, seeking out training opportunities, networking with peers, and considering entry-level positions, you can break through those barriers and find success in your career. Don't let a lack of education hold you back – take the first step and start exploring your options today. Visit www.jobskills,org

ABOUT JOB SKILLS
For 35 plus years, Job Skills has been delivering solutions to job seekers and moving people into sustainable, meaningful employment. Throughout their long history, Job Skills has recognized that not every job seeker is the same. There is no one size fits all employment program. That's why the Job Skills vision is building an inclusive society where all people are ensured equitable opportunities to fulfill their career aspirations and participate fully in the community.
Job Skills' employment specialists are there to answer any of your employment questions. Job Skills' staff offer solutions to all job seekers, including youth, newcomers, mature workers, persons with disabilities, and entrepreneurs. Job Skills' knowledgeable team can help you make educated decisions, set goals, and create a strategy to help you become happier in your career. Job Skills works with local employers creating employment opportunities for Job Skills' clients.
Thanks to government funding, Job Skills' programs and services are free to all users. Job Skills have locations across Keswick, Stouffville, Markham, Brampton, and Mississauga. Job Skills also offers virtual services for community members unable to attend one of our offices for in-person activities.
Find your employment solution today. Visit www.jobskills.org