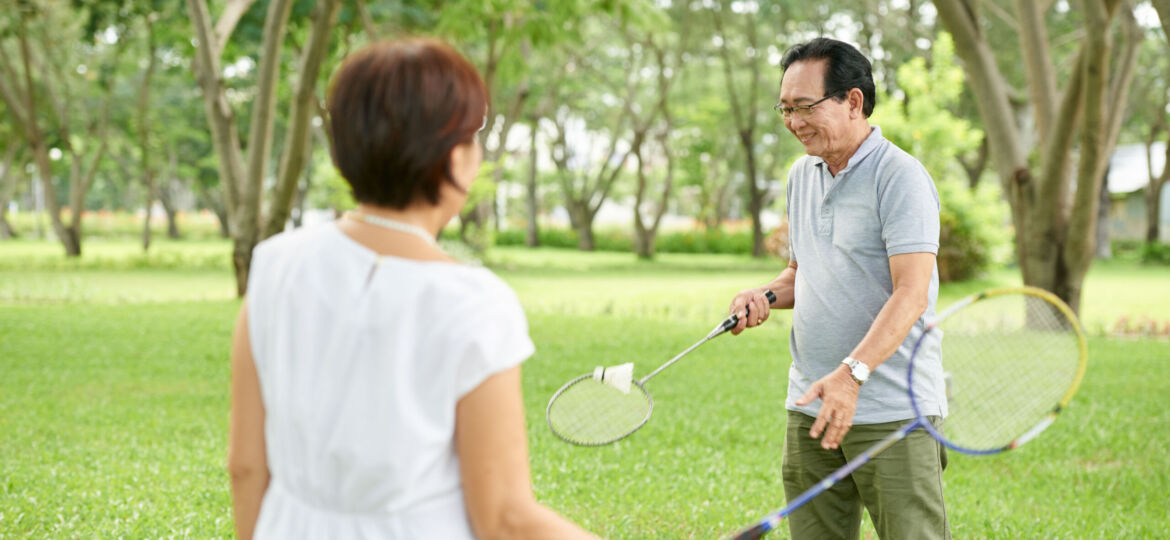 Making the journey and establishing yourself in a new country can add many stresses to everyday life.  The internal pressure to find work and figure out how to get established in this new environment can create anxiety and make a newcomer feel like they are between worlds – leaving their connections from the past while building new Canadian relationships.
COVID has created extra stress – job searching from home, being inside during the long winter (thank goodness spring is here!), a feeling of lack of privacy and living in a generally smaller environment are all contributors.
Here are six tips for mental wellness during COVID-19
Establish a routine – In the absence of routine, our minds have free rein to roam and worry. Establishing a routine, especially during this time of uncertainty, creates a sense of security and normalcy and help prepare you for the future. Try to wake up at the same time, go to bed at the same time, set time to work or do research, and balance that with some time for self-care.
Limit negative news and social media exposure – We are processing a large amount of new information every single day. Our brains expend great amounts of energy trying to process and understand it all, and it can be mentally exhausting. Using the internet for research, connecting with networking groups or taking online workshops or courses will move your thoughts and planning in a positive pathway and release some of the pressures created by too much negative media. 'Unplug' for a few hours each day to do something non-screen related – take a walk, read a book or do a family activity that can clear your mind.
Take time to care for yourself – Self-care might be an odd concept for some newcomers, but it is important to develop some routine for taking care of yourself to create an environment of positivity. For many newcomers, work and achieving goals take precedence over self. Life may have changed dramatically, and individuals may have been working several survival jobs, overtime or trying to upgrade their skills, leaving little time for family or any other activities.  Make some time to play with the kids, watch movies with your spouse, join an online interest group, take up a hobby or explore something new – some purely pleasurable activity to bring a sense of happiness to your day-to-day life.  Check out these great resources on the Canadian Immigrant website https://canadianimmigrant.ca/category/living/wellness for videos and tips as well.
Get fresh air – In this time of COVID-19, it is important to respect the current social distancing protocols. However, it is important to get outside once a day for some fresh air and sunshine – aren't we glad spring is here! During the day may mean other responsibilities so plan to go out later in the evening when fewer people are on the streets. Fresh air has a significant impact on our mental health and wellness.
Move your body – Find some time to move every day even though gyms and clubs are closed, making it difficult to maintain an exercise routine. You don't have to work out. Just move your body. Even light exercise like walking, yoga, tai chi or riding a bicycle can release beneficial hormones in your brain that contribute to better mental health – and you'll feel better.
Stay Connected – Humans are wired to attach and connect, and that need shouldn't be ignored. Connect with your support system and reach out to others every day if possible, whether it's family or friends from back home or people here that you've met.

Find like-minded people (not exclusively with your same background or language) from a similar profession or with similar interests. This sense of community can help you feel supported through this challenging time.  Professional associations, faith groups and local community groups are a good way to start.
Job Skills has been assisting newcomers in their job search and providing a wide variety of resources for more than 20 years.  Experienced employment consultants can help develop a personalized pathway to help you reach your employment goals and provide referrals to a menu of community settlement services, including housing, financial assistance, school information and health services.
Register to participate in the online Canadian Mental Health- Sleep Hygiene workshop on April 29th, from 11:00 am -12:00 pm. Job Skills can connect you with an employment consultant and has more than 40 online workshops to assist you in your job search. Watch for the dates and times to register for any of our online workshops, as well as lots of great links and resources to assist you!