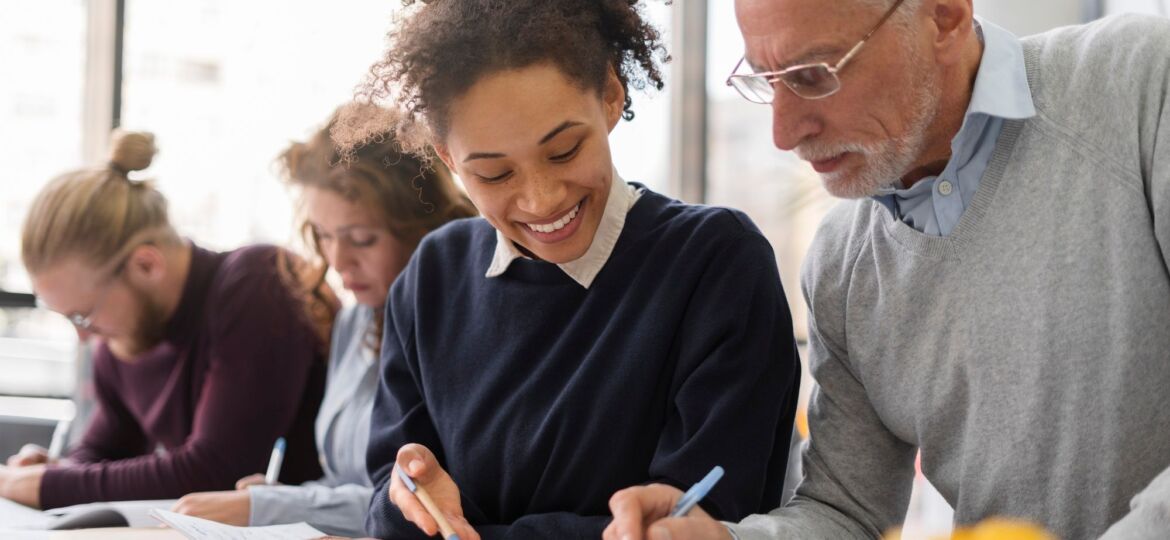 In today's fast-paced work environment, continuing education has become a crucial factor in career growth. Whether you're just starting out in your career or you're a seasoned professional, lifelong learning can help you stay up to date with the latest trends, technologies, and industry developments. In this blog, we'll explore some of the benefits of continuing education for career growth.
Stay up to date with industry trends
The job market is constantly changing, especially in fields that are technology-driven. By continuing your education, you'll be able to stay abreast of the latest trends and developments in your industry. This knowledge will make you a valuable asset to your employer and help you stay competitive in the job market.
Expand your skillset
Continuing education is an excellent way to expand your skillset and learn new things. Whether you're interested in mastering a new technology, learning a new language, or acquiring certification in a particular field, there are plenty of opportunities to do so through continuing education. By enhancing your skills, you'll be better equipped to take on new challenges and responsibilities in your career.
Boost your earning potential
Increasing your knowledge and skills through continuing education can lead to higher salary potential. Studies show that employees with advanced degrees and certifications tend to earn more than their peers. In addition, employers are more likely to offer promotions and other career advancement opportunities to those who have invested in their professional development.
Networking opportunities
Continuing education also provides opportunities to network with professionals in your industry. By attending conferences, workshops, and other educational events, you'll be able to connect with like-minded individuals, gain valuable insights, and build relationships that can help you advance your career.
Personal growth
Finally, continuing education can also help you achieve personal growth. By challenging yourself to learn new things, you can boost your self-confidence and sense of accomplishment. This can lead to a more fulfilling career and a happier life overall.
In summary, continuing education is essential for career growth. It provides opportunities to stay up to date with industry trends, expand your skill set, increase your earning potential, network with professionals, and achieve personal growth. Don't overlook the importance of lifelong learning in your career journey. Educate yourself, and reap the rewards!

About Job Skills
For 35 plus years, Job Skills has been delivering solutions to job seekers and moving people into sustainable, meaningful employment. Throughout their long history, Job Skills has recognized that not every job seeker is the same. There is no one size fits all employment program. That's why the Job Skills vision is building an inclusive society where all people are ensured equitable opportunities to fulfill their career aspirations and participate fully in the community.
Job Skills' employment specialists are there to answer any of your employment questions. Job Skills' staff offer solutions to all job seekers, including youth, newcomers, mature workers, persons with disabilities, and entrepreneurs. Job Skills' knowledgeable team can help you make educated decisions, set goals, and create a strategy to help you become happier in your career. Job Skills works with local employers creating employment opportunities for Job Skills' clients.
Thanks to government funding, Job Skills' programs and services are free to all users. Job Skills have locations across Keswick, Stouffville, Markham, Brampton, and Mississauga. Job Skills also offers virtual services for community members unable to attend one of our offices for in-person activities.
Find your employment solution today. Visit www.jobskills.org