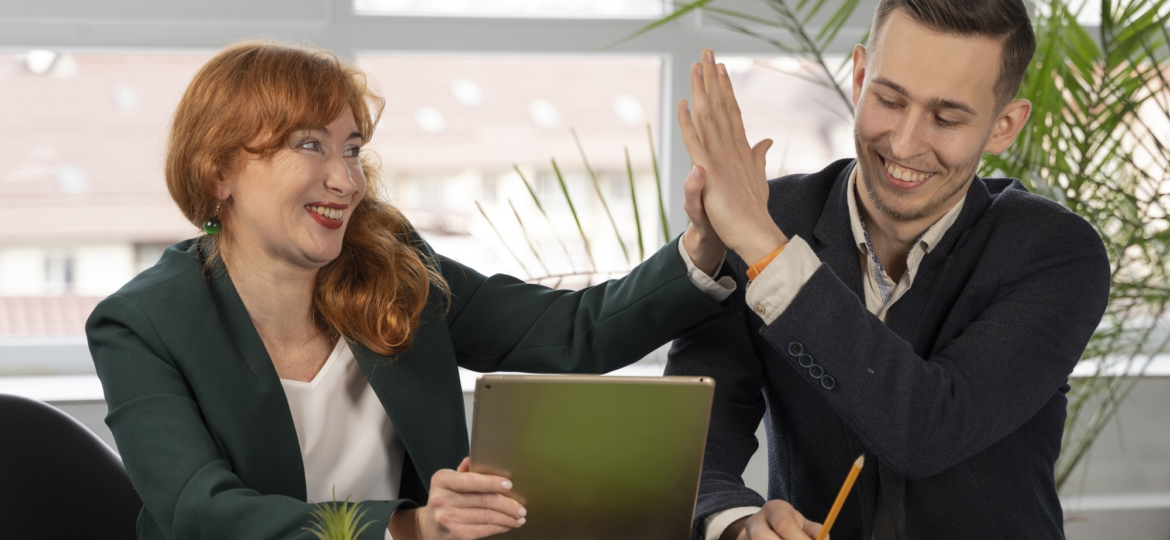 Employees are the backbone of any successful business, and retaining top talent is crucial to the growth and success of any organization. Studies show that recognition and rewards are key factors in retaining employees. Employees who feel valued and appreciated by their employers are more likely to stay with the company, leading to increased productivity, better job satisfaction, and lower turnover rates. In this blog post, we will discuss the importance of recognition and rewards in employee retention and explore some ways employers can incorporate them into their workplace culture.
Monetary Rewards
One of the most common forms of recognition and rewards is through monetary incentives. This can include bonuses, commissions, or profit-sharing plans. Employers should ensure that their performance metrics are clear and achievable for employees to have a clear understanding of what needs to be accomplished. It's important that the rewards are substantial enough to motivate employees and show them that their hard work is valued.
Non-Monetary Rewards
Recognition through non-monetary rewards can be incredibly effective in boosting employee morale. Small gestures like a shout-out at a meeting or personalized thank-you notes can go a long way in showing employees they're valued. Employers can celebrate birthdays, anniversaries, promotions, or other milestones in employees' personal and professional lives to make them feel valued and appreciated.
Professional Development Opportunities
Offering professional development opportunities, such as attending seminars or conferences, can enable employees to improve and expand their knowledge and skills. This not only benefits the individual but also the organization. Employers should encourage and support employees in their pursuit of professional development, as it can lead to better job performance and increased job satisfaction.
Time Off 
Providing opportunities for additional time off like flexible working hours or extended lunch breaks, can be a strong motivator for employees. Employers could consider allowing employees to have work from home days or office-closed days, and some additional vacation days. These breaks can enable employees to recharge their batteries, which, in turn, increases their productivity and engagement.
Incentives
Incentives are a great way to motivate employees to achieve predetermined objectives or goals. Some examples of incentives that employers can offer are gift cards, company merchandise, or giveaways. These rewards can be given to employees who score well in employee satisfaction surveys or meeting their targets. These incentives help to create a positive work environment where everyone works together and strives for excellence.
Ultimately, recognizing and rewarding employees is an essential part of creating a positive and productive work environment. It can lead to increased job satisfaction and employee engagement, which translates into better work performance and lower turnover rates. Employers should consider offering a range of rewards, both monetary and non-monetary, and should continually seek feedback from employees to ensure that their recognition and rewards strategies are effective in retaining their top talent. By fostering a culture of recognition and rewards, employers can ensure that their employees feel valued and appreciated, resulting in a more engaged and productive workforce.

About Job Skills
For 35 plus years, Job Skills has been delivering solutions to job seekers and moving people into sustainable, meaningful employment. Throughout their long history, Job Skills has recognized that not every job seeker is the same. There is no one size fits all employment program. That's why the Job Skills vision is building an inclusive society where all people are ensured equitable opportunities to fulfill their career aspirations and participate fully in the community.
Job Skills' employment specialists are there to answer any of your employment questions. Job Skills' staff offer solutions to all job seekers, including youth, newcomers, mature workers, persons with disabilities, and entrepreneurs. Job Skills' knowledgeable team can help you make educated decisions, set goals, and create a strategy to help you become happier in your career. Job Skills works with local employers creating employment opportunities for Job Skills' clients.
Thanks to government funding, Job Skills' programs and services are free to all users. Job Skills have locations across Keswick, Stouffville, Markham, Brampton, and Mississauga. Job Skills also offers virtual services for community members unable to attend one of our offices for in-person activities.
Find your employment solution today. Visit www.jobskills.org