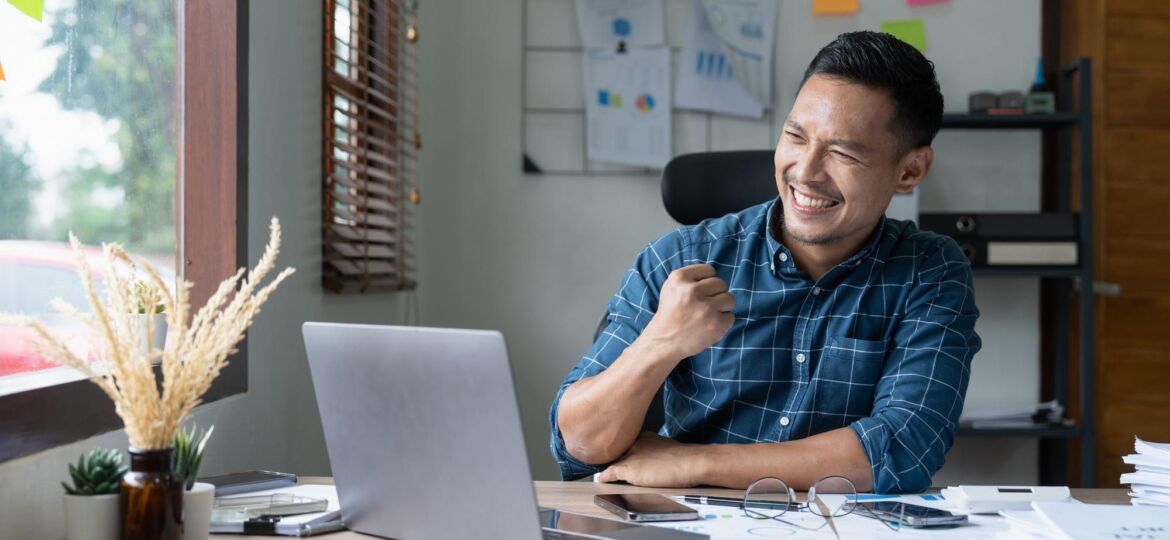 Have you ever felt stuck in a job that drains your energy and passion? Do you wish you could pursue a career that aligns with your interests and values? Pursuing your dream career may seem like a daunting task, but with the right mindset and strategies, it's possible.
The power of passion is undeniable. When you're passionate about your work, you're more likely to enjoy your job, be more productive, and feel fulfilled in your personal and professional life. Research shows that people who are passionate about their work exhibit higher levels of creativity, perseverance, and goal achievement.
Here are some tips on how to pursue your dream career:
Identify your passions and interests
The first step is to identify your passions and interests. Make a list of the things you enjoy doing, the subjects that fascinate you, and the skills you're good at. Think about what motivates and energizes you.
Research different career paths
Once you have a sense of your passions and interests, research different career paths that align with them. Look up job descriptions, read industry news, and connect with professionals in those fields. This will give you a better understanding of the requirements, potential salaries, and growth opportunities in various industries.
Update your skills and education
If you find that your dream career requires skills or education that you don't currently have, consider taking courses or pursuing a degree. Online learning platforms like Coursera and Udacity offer a plethora of courses and certifications in various fields. Additionally, there may be job training or apprenticeship programs available in your area.
Network and seek mentorship
Networking is a crucial part of career advancement. Attend industry events, join professional organizations, and connect with like-minded individuals on social media. Seek mentorship from people who are successful in your desired field. They can offer valuable insights and advice on how to navigate the industry.
Stay focused and persistent
Pursuing your dream career may take time and effort, but don't let setbacks discourage you. Stay focused on your goals, and keep working towards them every day. Celebrate your successes, and learn from your mistakes.
Pursuing your dream career requires passion, research, and persistence. Identify your passions and interests, research different career paths, update your skills and education, network and seek mentorship, and stay focused on your goals. With these strategies in mind, you can pursue a fulfilling and rewarding career that aligns with your values and interests.

About Job Skills
For 35 plus years, Job Skills has been delivering solutions to job seekers and moving people into sustainable, meaningful employment. Throughout their long history, Job Skills has recognized that not every job seeker is the same. There is no one size fits all employment program. That's why the Job Skills vision is building an inclusive society where all people are ensured equitable opportunities to fulfill their career aspirations and participate fully in the community.
Job Skills' employment specialists are there to answer any of your employment questions. Job Skills' staff offer solutions to all job seekers, including youth, newcomers, mature workers, persons with disabilities, and entrepreneurs. Job Skills' knowledgeable team can help you make educated decisions, set goals, and create a strategy to help you become happier in your career. Job Skills works with local employers creating employment opportunities for Job Skills' clients.
Thanks to government funding, Job Skills' programs and services are free to all users. Job Skills have locations across Keswick, Stouffville, Markham, Brampton, and Mississauga. Job Skills also offers virtual services for community members unable to attend one of our offices for in-person activities.
Find your employment solution today. Visit www.jobskills.org