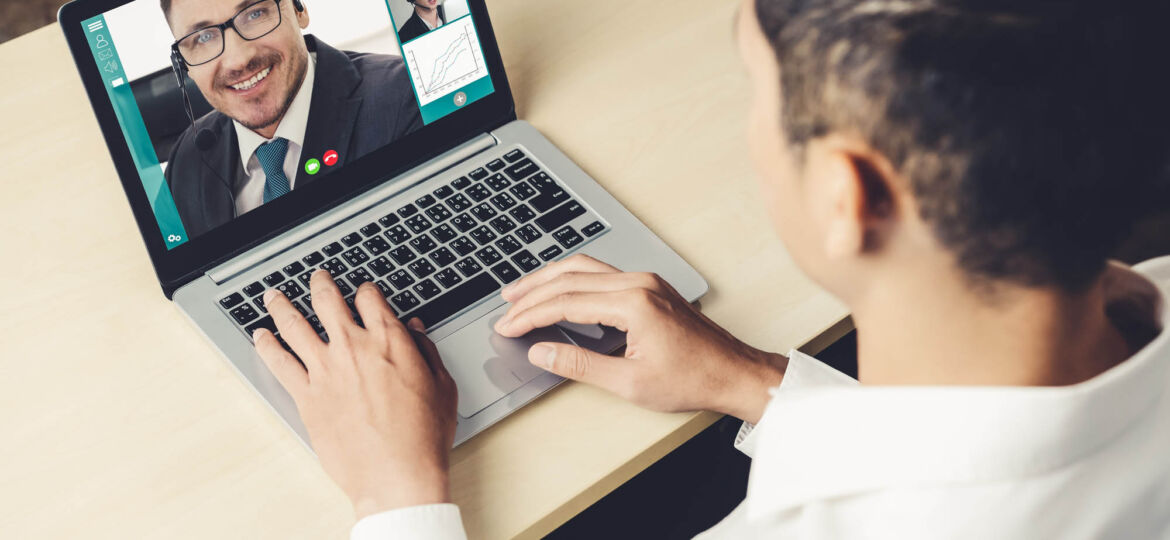 As Employers implement remote work policies hiring managers and recruitment professionals benefit from being able to adapt and move towards a digital hiring process and experience. Video interviews are being used by a number of organizations already and will likely continue as opposed to in-person interviews, especially during the screening phases of the hiring process.
Video interviews should be the same as in-person interviews recognizing that there are a number of differences. Is the angle of the screen right? Is the audio clear? Are the questions consistent between candidates?
Video interviews have many benefits: personal interaction, time efficiencies and cost savings related to travel and scheduling.
Keep these seven video interview tips and considerations in mind as a guideline to maximize the effectiveness of your recruitment process.
Technology: Whichever video technology software platform you choose to use, make sure the candidate experience is easy to use. Do they need to download an app or is there simply a link to click? Which platforms integrate with your current technology? Your goal is to establish easier internal processes for screening and capturing the right data about candidates. Which features are a necessity? Some platforms have the ability to pre-record a video introduction and questions for candidates so they can then prepare for and record their responses and send it back at their convenience. This is especially beneficial when there are numerous qualified candidates that need to be screened more efficiently and effectively.
Camera and positioning: Make sure to position the camera so that you are centered and at eye-level so that the camera angle is flattering. Do not cut off the top of your head but also do not sit so far away from the camera that your picture becomes grainy or eye contact is hard to make. Frame yourself from the chest up so that your face is the focal point of the screen.
Location: Make sure that you choose a well-lit and quiet room and avoid as many interruptions as possible. Background noises can become too loud and distracting on both ends of the video. The background should be something simple and free of distractions and clutter.
Dress code: Since this is a professional interview, wear what you would wear if you were conducting an in-person interview and avoid bright clothing or too many patterns. For whatever reason there may be a chance that you have to stand up during the interview so make sure you are dressed from head to toe.
Prepare: Your goal is a professional video experience with a potential candidate. Test your connection, test the camera and microphone beforehand to ensure that everything is working properly; put your phone on silent and close down any unnecessary apps so you can maximize your computer's performance and avoid delays in video delivery.
Body language: There are a number of body language elements to consider. For good eye contact ensure that looking at the camera instead of at the candidate when you are speaking. Avoid looking around the room so you stay engaged with the candidate. Candidates will be able to see your face during the entire interview – a smile, a nod to acknowledge answers and a pleasant look on your face creates a positive, relaxed experience for the candidates. Gestures are still appropriate, however, keep in mind that some of your hand gestures will be out of frame.
Consistency: Your interview process should be consistent across all candidates – video and in-person interviews as well. Using the video interview at the same point in the process and asking the same questions ensures you're able to evaluate candidates comparatively.
As a way to help, Job Skills has developed a menu of employer information topics that focus on the current and changing business environment. Links and resources are updated with the most up-to-date business information.
If you haven't connected with a Business Liaison Specialist at Job Skills NOW is the time to get that one-on-one support your company can use as you move through the new way of working. Call Job Skills toll free at
1-866-592-6278 to connect to one of Job Skill's experts.