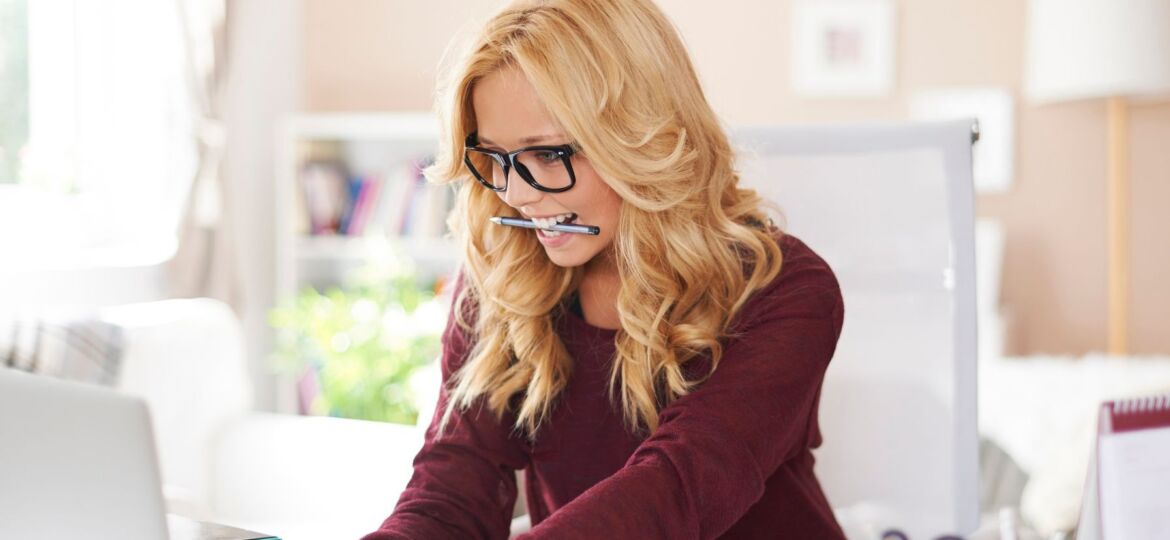 Employment specialists highly debated whether or not a cover letter is necessary when applying for a job. I only sometimes include a cover letter, but it will be okay with your chances of securing a job interview. It will likely increase your odds of meeting with the employer. 
A Reddit user is concerned about what to include in their cover letter. The biggest concern is their lack of experience, which doesn't have anything to do with their cover letter. 
"I am trying to get an internship at a Holocaust memorial museum. I am an English literature and history major and have a lot of volunteer experience working in libraries. I've done just about everything in a library. Shelving/reshelving books, working the register at their bookstore, supervising children's and family's events, etc. I've also worked as a nanny and as a caregiver in the past, so I have a lot of experience with children and the elderly. The job itself is basically to help educate the public on the Holocaust, to work with survivors, and to lead tours around the museum. 

I plan to focus on Jewish studies and Slavonic studies when I get my master's in the future. For my bachelor's, I've taken a large number of classes on WWII and Europe, and a lot of that overlaps with Jewish studies. Even though I'm not Jewish, I am extremely passionate about this topic because my family is from Germany. The reason I'm a tiny bit nervous now is because one of my close friends is also applying, and she's done way more than me. Like she's the president of our school's Hillel, which I do help her with occasionally but not really enough to put it in a cover letter. And she does a lot more than that.

How do I write a cover letter that showcases why they should give me an interview at all even though I feel like my experience is definitely inadequate in comparison? A template would be helpful, but any advice or tips would be greatly appreciated as well." 
What you should include on your cover letter and questioning whether or not you have enough experience are two separate issues. I was a front-line manager, and I am now a senior manager. I have never believed that somebody shouldn't be given an opportunity because they don't have enough experience. You're getting too caught up in somebody else's experience and not focusing enough on you. 
Your cover letter will go a long way to showing the hiring manager the experience you do have. It's also an opportunity to show your knowledge and why you would be a good fit for the job and the organization. Your cover letter is an excellent time for you to talk about your transferable skills and your professionalism. A candidate's fit within the organization is a lot more important than their experience. 
Write your resume first, and then write your cover letter. Use the job description to highlight your skills and qualifications based on the job description. Don't send anything generic or add a lot of filler. Use their job description to show why you're the right candidate. 
Think of your cover letter as an advertising brochure. You don't see companies like Nike talking about ADIDAS or Reebok. They are focused on their brand and their products. Use your cover letter to sell your personal brand and what you would bring as an employee. 
I hope this helps. Go into this application process with confidence. Don't worry about other people's experience; focus on yourself and what you bring to the company. 
If you have any employment questions you'd like answered, you can email us at compass@jobskills.org 
Job Skills' employment specialists are there to answer any of your employment questions. Job Skills' staff offer solutions to all job seekers, including youth, newcomers, mature workers, persons with disabilities, and entrepreneurs. Job Skills knowledgeable team can help you make educated decisions, set goals, and create a strategy to help you become happier in your career. Job Skills works with local employers creating employment opportunities for Job Skills' clients. 
Thanks to government funding, Job Skills' programs and services are free to all users. Job Skills have locations across Keswick, Markham, Brampton, and Mississauga. Job Skills also offers virtual services for community members unable to attend one of our offices for in-person activities.
Find your employment solution today. Visit www.jobskills.org