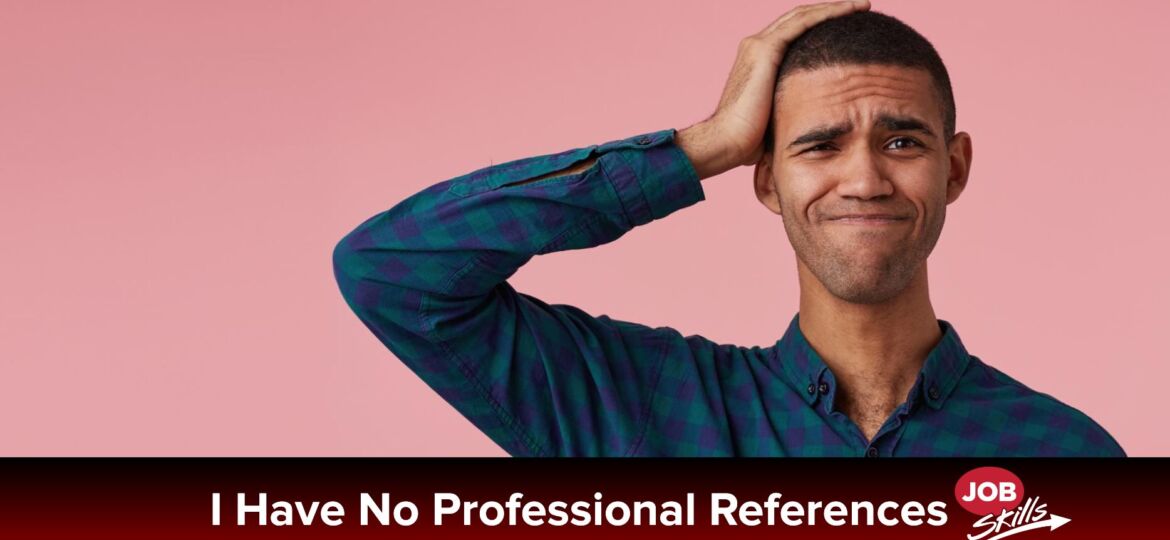 You can have the best resume and knock the interview out of the park, but if you need solid job references, it can significantly affect your job search.
I found this question from a Reddit user who just completed a job interview and has moved on to the background check phase of the hiring process. The writers worry that they don't have any professional job references.
"So this is a bit embarrassing but I literally do not know what to do. I'm 20, I just graduated college with my bachelor's degree (I did it in 2 years! Yay!) and I applied to a job as a teacher. I'm being asked for references and I have none.

I never got super close to my professors, but I had a nice surface-level relationship with one of them. I worked one job in 2020, but the company went out of business. I have no idea what to do here! Would putting down a high school teacher I was close with be too much?"
You don't have to be close to somebody to ask for a job reference. You're not asking somebody to vouch for you as a friend. You're asking them to give you a professional reference. You have to be confident they'll give you a good reference. I would be okay with asking one of your college professors if they can provide you with a reference.
Always speak with the people you'd like to use as a reference before submitting their names to your potential employer. It's better that they know it's coming and they are not caught off guard. You also want to ensure that everything they say about you will be positive. There's a bit of strategy to choosing your references.
Teachers are excellent references, especially if you've never had a job. Just make sure that they can talk about your professionalism. If you list a teacher, ensure they'll be able to speak to your employment skills. You want the teacher to refrain from discussing your arts and crafts skills. You want your teacher to talk about your soft and transferable skills.
As for the company that went out of business, try using LinkedIn or other social media networks to track down former coworkers or a supervisor you believe would act as a reference for you. Enough technology exists that you should be able to track somebody down.
I hope this was helpful and that you can find some good references. Good luck!
If you have any employment questions you'd like answered, you can email us at compass@jobskills.org
Job Skills' employment specialists are there to answer any of your employment questions. Job Skills' staff offer solutions to all job seekers, including youth, newcomers, mature workers, persons with disabilities, and entrepreneurs. Job Skills knowledgeable team can help you make educated decisions, set goals, and create a strategy to help you become happier in your career. Job Skills works with local employers creating employment opportunities for Job Skills' clients.
Thanks to government funding, Job Skills' programs and services are free to all users. Job Skills have locations across Keswick, Markham, Brampton, and Mississauga. Job Skills also offers virtual services for community members unable to attend one of our offices for in-person activities.
Find your employment solution today. Visit www.jobskills.org