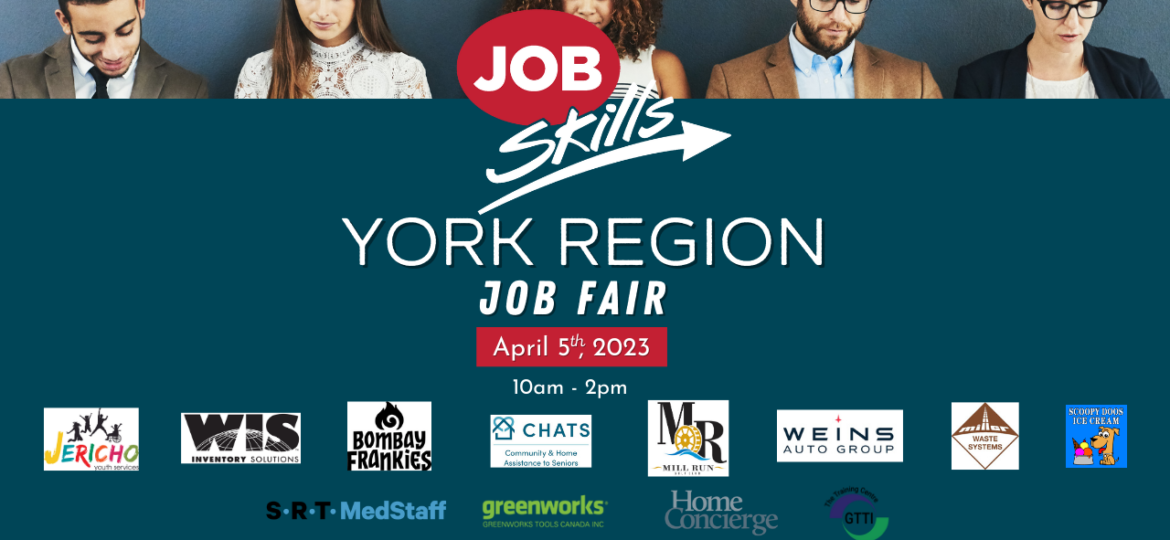 Job fairs can have many benefits for both employers and job seekers. Whether you are looking for a new job or just learning more about the industry, here are four reasons you should attend Job Skills' York Region Job Fair on April 5!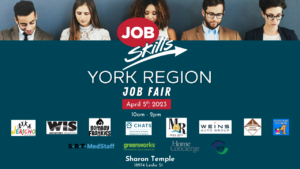 Connect with Employers – Attending Job Skills' York Region job fair will give you the opportunity to directly connect with employers. This is your chance to present yourself and show what you can bring to their company. It's also an essential step in finding out more about potential careers and getting your foot in the door at various companies.
Networking Opportunities – Job Skills' York Region Job fairs is a great networking opportunity. You have the chance to meet with other professionals who work in similar industries and make valuable connections that could lead to future opportunities for career advancement or employment.
Resume Assistance – As part of Job Skills' York Region job fair, employment specialists will offer free resume evaluations or help with updating resumes to better reflect professional experience and relevant skill sets. This is an important resource if you're looking for new jobs since it allows potential employers to get a better idea of your capabilities when reviewing applications.
Job Leads & Interview Opportunities – The main purpose of Job Skills' York Region job fair is to help connect applicants with relevant positions within different companies, but some may also offer additional services such as providing interviews with recruiters on-site so that job seekers can get immediate feedback on their qualifications and skill set before taking any further steps towards applying for specific positions elsewhere later on down the line.
Attending Job Skills' York Region job fair isn't just beneficial for those looking for employment, but it's also an excellent resource if you are currently employed but interested in exploring other options or learning more about different industries in which you could potentially launch your next career move towards success!
About Job Skills 
For 35 plus years, Job Skills has been delivering solutions to job seekers and moving people into sustainable, meaningful employment. Throughout their long history, Job Skills has recognized that not every job seeker is the same. There is no one size fits all employment program. That's why the Job Skills vision is building an inclusive society where all people are ensured equitable opportunities to fulfill their career aspirations and participate fully in the community.
Job Skills' employment specialists are there to answer any of your employment questions. Job Skills' staff offer solutions to all job seekers, including youth, newcomers, mature workers, persons with disabilities, and entrepreneurs. Job Skills knowledgeable team can help you make educated decisions, set goals, and create a strategy to help you become happier in your career. Job Skills works with local employers creating employment opportunities for Job Skills' clients. 
Thanks to government funding, Job Skills' programs and services are free to all users. Job Skills have locations across Keswick, Markham, Brampton, and Mississauga. Job Skills also offers virtual services for community members unable to attend one of our offices for in-person activities.
Find your employment solution today. Visit www.jobskills.org