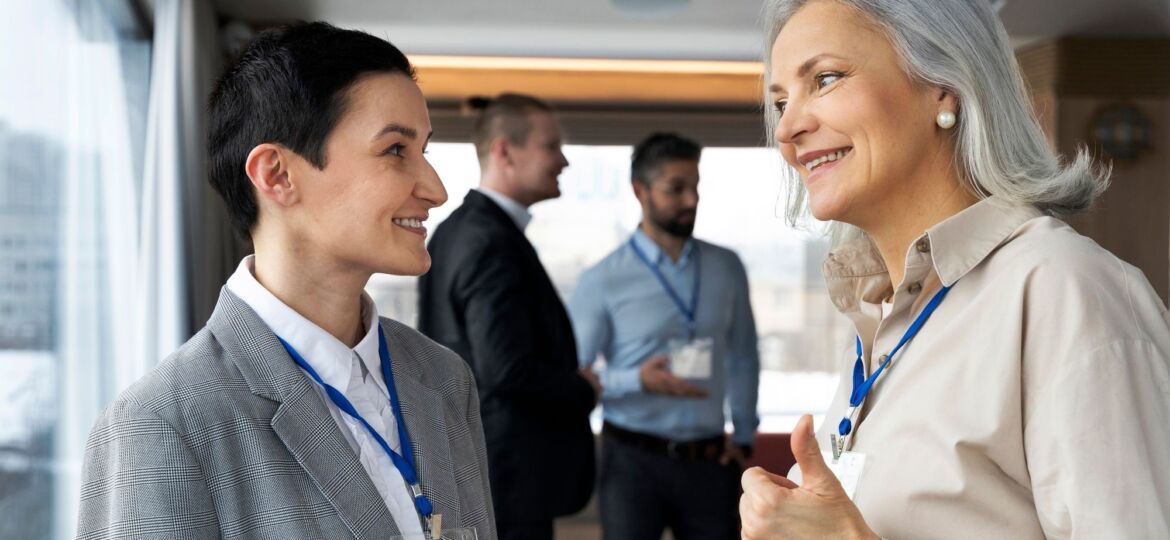 Job seekers who are on the hunt for their dream role understand the importance of networking. By leveraging your current contacts and establishing relationships with new professionals, you can open up a world of opportunities and help you find the right role. Here are five networking strategies that job seekers should employ while searching for their next professional move.
Utilize Your Existing Network: The first step in networking is to leverage your current contacts and reach out to individuals who could potentially provide helpful advice or introductions. Think back on past colleagues, bosses, mentors, professors and other acquaintances that may be able to provide insight into potential job opportunities or even connect you to someone else in the field.
Utilize Online Platforms: The internet provides a wealth of resources when it comes to connecting with relevant professionals online. Make sure your profiles on sites like LinkedIn and Indeed are up-to-date so employers can easily find you when they're looking for candidates. Join relevant industry message boards, forums, or discussion groups where you can interact with other people in your desired field—you never know what type of connections or insights may arise from these conversations!
Attend Professional Networking Events: If possible, try attending local conferences, seminars or workshops related to your field that provide an opportunity to mingle with other professionals at various stages in their careers. You can also check out meet-up events, career fairs or mentor programs as all of these offer great chances to network with potential future co-workers and employers!
Set Up Informational Interviews: Whenever possible, reach out directly to hiring managers/recruiters at companies that interest you and schedule informational interviews (non-paid discussions) where you'll have a chance ask questions about available job positions and get feedback on how best to increase your chances at landing those roles!
Follow Up & Be Persistent: After each interview or meeting make sure you follow up by either sending a thank you note or email within 48 hours thanking them for their time and expressing continued interest in any future opportunities they may be aware of – this will demonstrate your strong commitment towards finding the right role as well as show people that you take initiative which is always looked upon favourably!
By taking these steps towards creating meaningful connections in your desired industry, you will undoubtedly give yourself an edge and hopefully soon find yourself in the perfect.

About Job Skills
For 35 plus years, Job Skills has been delivering solutions to job seekers and moving people into sustainable, meaningful employment. Throughout their long history, Job Skills has recognized that not every job seeker is the same. There is no one size fits all employment program. That's why the Job Skills vision is building an inclusive society where all people are ensured equitable opportunities to fulfill their career aspirations and participate fully in the community.
Job Skills' employment specialists are there to answer any of your employment questions. Job Skills' staff offer solutions to all job seekers, including youth, newcomers, mature workers, persons with disabilities, and entrepreneurs. Job Skills' knowledgeable team can help you make educated decisions, set goals, and create a strategy to help you become happier in your career. Job Skills works with local employers creating employment opportunities for Job Skills' clients.
Thanks to government funding, Job Skills' programs and services are free to all users. Job Skills have locations across Keswick, Markham, Brampton, and Mississauga. Job Skills also offers virtual services for community members unable to attend one of our offices for in-person activities.
Find your employment solution today. Visit www.jobskills.org