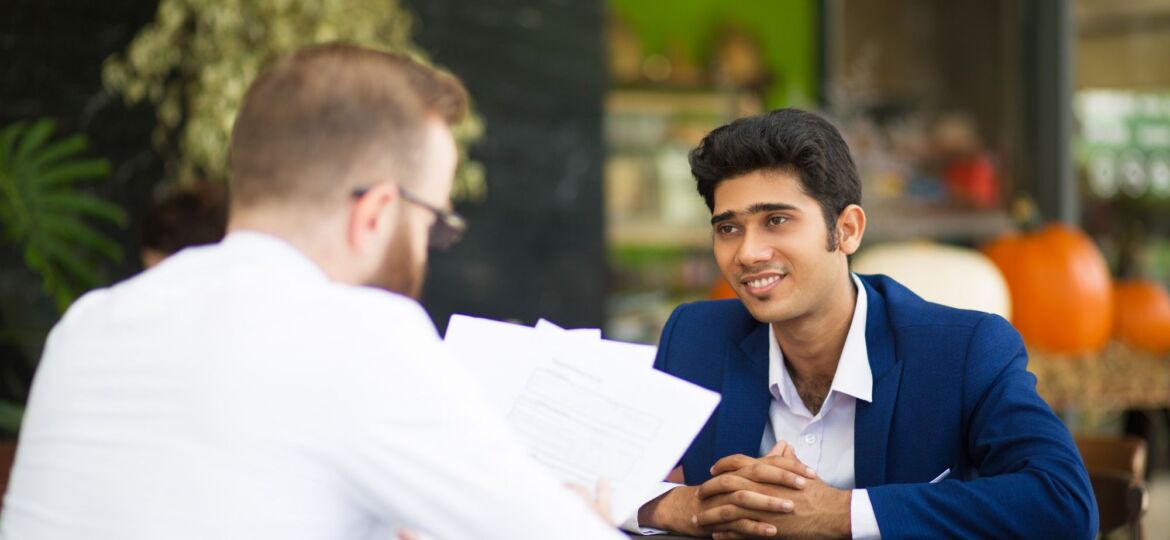 Crafting the perfect elevator pitch for job interviews can be a daunting task, but it's also incredibly important. A smooth and confident elevator pitch is key to making a great first impression and standing out among other interviewees.
In this blog post we'll discuss how to craft the perfect elevator pitch, including what to say and how to say it. We'll also provide some tips on what not to do in your elevator pitch.
First, let's talk about what should go into your elevator pitch. When crafting your perfect elevator speech, you should focus on three core elements – who you are, why you're applying for the job, and what makes you qualified.
When talking about who you are, make sure that you give just enough information – don't go into too much detail or ramble on too long. Instead, focus on pitching yourself as an excellent candidate in a few short sentences.
Now let's move onto why you're applying for the job. Here you want to show that you understand the position and have done research on the company – this will demonstrate that passion and dedication behind your application.
Finally, describe what makes you qualified for the position – this is where highlighting your previous experience comes in handy! Talk about the skills or experiences that make you an excellent candidate for the job and make sure these line up with those listed in the opening description.
Now that we've discussed what should go into your elevator speech, let's talk about some tips for delivering it well! Speak clearly and confidently in order to make sure that your message resonates with whoever is listening – remember: if you don't believe in yourself then no one else will either! Additionally, practice beforehand so that your words flow naturally when speaking them aloud. Finally, smile throughout your spiel – even if it feels forced at first! Doing so is likely to increase confidence levels and help build trust with whoever is listening.
All in all crafting the perfect elevator speech isn't something to fear- simply follow our tips above and make use of any previous relevant experience so that yours stands out amongst other applications!

EMPOWERING YOUR JOB SEARCH WITH TOOLS AND SOLUTIONS FOR SUCCESS
Job Skills Delivers Employment Solutions for Every Job Seeker. Job searching can be a daunting task to undertake on your own, especially when faced with the challenges of competition, limited opportunities, and unclear job descriptions. Job Skills' customized employment solutions are available to every job seeker, including youth, newcomers, persons with disabilities, women, and anybody else who may be searching for a job.
Explore Job Skills' programs  or register here today to speak with an Employment Consultant who will help you get started.
About Job Skills
For 35 plus years, Job Skills has been delivering solutions to job seekers and moving people into sustainable, meaningful employment. Throughout their long history, Job Skills has recognized that not every job seeker is the same. There is no one size fits all employment program. That's why the Job Skills vision is building an inclusive society where all people are ensured equitable opportunities to fulfill their career aspirations and participate fully in the community.
Job Skills' employment specialists are there to answer any of your employment questions. Job Skills' staff offer solutions to all job seekers, including youth, newcomers, mature workers, persons with disabilities, and entrepreneurs. Job Skills' knowledgeable team can help you make educated decisions, set goals, and create a strategy to help you become happier in your career. Job Skills works with local employers creating employment opportunities for Job Skills' clients.
Thanks to government funding, Job Skills' programs and services are free to all users. Job Skills have locations across Keswick, Markham, Brampton, and Mississauga. Job Skills also offers virtual services for community members unable to attend one of our offices for in-person activities.
Find your employment solution today. Visit www.jobskills.org