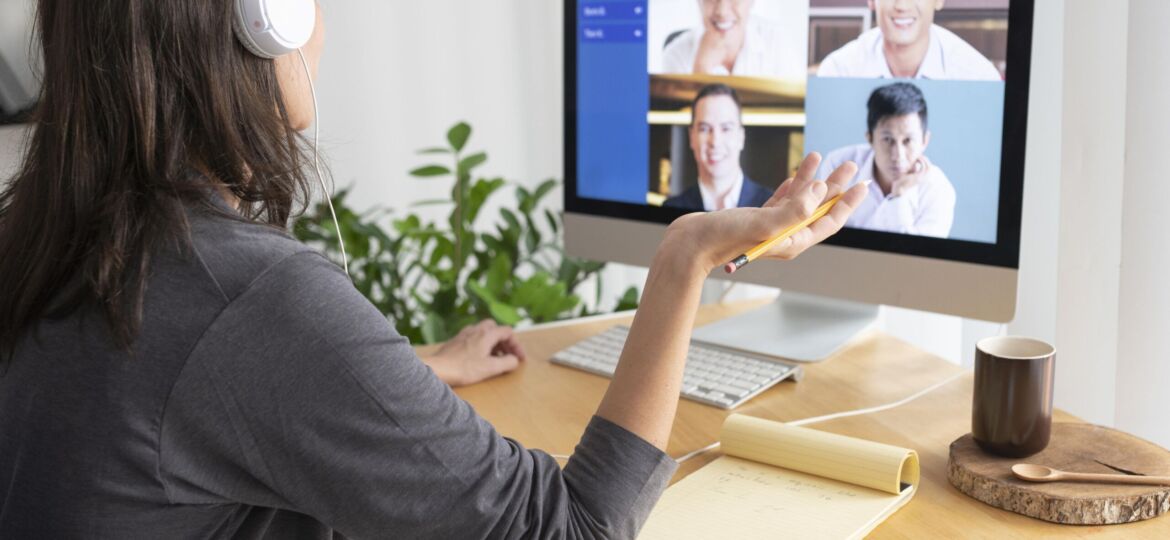 As we move slowly out of the COVID 19 world of work, new opportunities exist for those interested in remote or hybrid (from home and in-office) work. With remote work, you aren't limited by geography or your local job market. When you include remote work as part of your job search, you open yourself to opportunities you otherwise wouldn't have access to.
But like any job search, finding a remote job comes with its own set of unique challenges. You have to demonstrate how you're the best applicant for the position and how you're the best remote applicant.
These six tips will assist you in finding the right remote job for you!
Speak the Right Language
There are many ways to say "remote work, and you should know all the different ways it may be advertised, including:
Distributed Workforce: You and everyone you work with work remotely
Work-at-Home (or Work-from-Home): You work at home
Virtual Job or Online Job: All the work is done online or in a virtual office
Work-from-Anywhere: A job without any geographical restrictions
Agile/Hybrid Workforce: a flexible workforce including remote and in-office
You might notice that companies in your industry tend to say 'telecommute' instead of 'remote' or 'remote' instead of 'virtual.' Those subtleties can focus your search on the best keywords for your particular career goals.
Not All Jobs Are Equal
While there are 100% remote jobs, many remote jobs are "hybrid" jobs, consisting of in-office and remote work. Make sure you read the job description carefully, so you don't apply thinking it's 100% remote when it turns out you have to be in the office three days a week.
Also, many fully remote, stay-at-home jobs have a location requirement. This can be a country, a province, or even a city. Remote jobs may have restrictions including:
Legal: Some licensing requirements or government regulations may restrict the company to and from specific locations.
Taxes: companies may only pay employment taxes in certain provinces.
Travel: just because it's remote doesn't mean you won't have to potentially go to an office or several offices.
Client base: remote work doesn't mean never meeting clients in person. You may need to live close to them to facilitate meetings.
Scam Alert
The 'remote work' category tends to attract scams. Statistics show that less than 3% of all work-from-home job listings are for legitimate jobs. Some of the common scams include, but are not limited to:
Secret shopper
Product testing or reshipping
Rebate processing
Keep an eye out for language such as:
"Unlimited earning potential," "Investment opportunities and seminars," or "Quick money."
You're asked for personal financial information (like your social security number or birth date) early in the interview process or as part of your application.
The job requires up-front expenses from you.
You're offered a job without anyone contacting – or even asking for – your references.
Research the company, search the company names on a search engine plus the word 'scam' to see if anything appears.
Finding Remote Jobs
While specific job boards may be focused on all types of jobs, if you're looking for a remote job, you may want to focus your search on job search platforms that specialize in remote and flexible work like www.indeed.ca or www.flexjobs.com.
To widen your search options, try these tips:
Read over company career pages and be on the lookout for words like "work-life balance" or "flexibility."
Utilize your network to see who you know that already works remotely.
Take a LinkedIn learning class on finding remote work.
Remote opportunities can include full-time jobs, part-time jobs, freelance jobs, or work on a contract basis. Certain career fields are more remote-friendly than others, including data entry, customer service, computers, and IT. There are frequent openings in areas such as medical & health, education & training, sales, accounting, finance, and marketing
Applying for Remote Jobs
When you're ready to apply, create a thoughtful and well-written remote work cover letter and resume, highlighting your remote skills & experience. If you have any previous experience working remotely, make sure you mention it in the cover letter. Resume, including a section that highlights your technology skills because being comfortable with technology and basic troubleshooting, is critical for remote work, and list all the programs you're familiar with like Microsoft Office, Salesforce, or QuickBooks, and remote-specific programs like ZOOM, Microsoft Teams, online chat programs, document sharing, project management, collaboration tools, and more. Remember to sell your skills, including time and task management, self-motivation and focus, comfort with technology, and proactive communication skills.
Interviewing for Remote Jobs
If you're preparing for an online interview, check out Job Skills' blog "STRATEGIES TO PREPARE FOR A VIDEO INTERVIEW," which will give you all the information you need to be successful in an online interview.
As you review your next steps in your job search, Job Skills has a menu of resources, programs, and information topics that focus on the current and changing world of work. Attend Job Skills' online workshop on August 24th, "Hidden Job Market' at 10:00 am. Links and resources are updated with the most up-to-date information
If you haven't connected with an Employment Consultant at Job Skills, NOW is the time to get that one-on-one support you can use as you move through the new way of working. Call Job Skills toll-free at 1-866-592-6278 to connect to one of JS's experts.