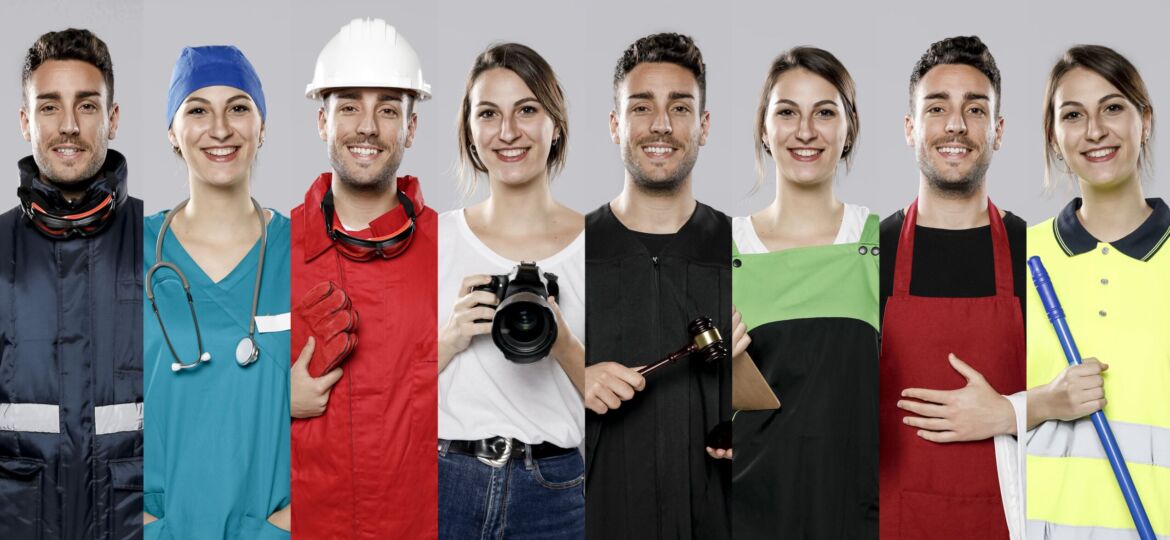 If you're planning your career path or are already in the workforce and looking for a change, maybe consider a skilled trade. When you think of a skilled trade, don't think of simply the more traditional trades, like carpentry or plumbing (physically demanding jobs where you get your hands dirty). Just as other jobs have evolved, so have the trades. You may not think of baking or cooking as skilled trades, yet many of us enjoy watching cooking shows and baking competitions with people who have become famous by excelling in their skilled trade.
Bakers, child youth workers, events coordinators, hairstylists, horticultural workers, technical support specialists and motorcycle technicians are all skilled trades workers. Skilled trades go well beyond the traditional roles that come to mind. In fact, to date, there are hundreds of careers in the skilled trades.
Consider these nine reasons to choose a job in the trades.
Demand: A huge demand exists for people in the trades, especially the skilled trades like HVAC, electrical, plumbing – but also in many of the non-traditional trades. Almost every trade employer cites a shortage of workers as one of the main problems facing the business.
Good Wages: Salaries usually start above minimum wage and increase. Wages can increase to between $50,000-$60,000 for many skilled trades with several years of experience. Many individuals with skills also start their own businesses and employ others.
Education Costs: Not all trades require a college diploma. For some, college is an added benefit and the cost to earn a certificate is more achievable than university. Some employers may also absorb the cost and even supplement your educational costs while training.
Equal Opportunity: The trades feature remarkably little pay disparity between men and women, and the shortage of skilled trade workers means employers will hire the best candidate for the job. Both women and men have broken the 'gender barrier' when it comes to trades.
Advancement Opportunities: The trades lead to many opportunities for advancement to even higher-paying jobs in project management, estimating, business development, etc. A skilled trade also provides a solid foundation for becoming self-employed and eventually an employer!
Job Security: Big projects come and go, but there are always new opportunities as the economy accelerates again. Demand is dramatically outpacing supply, and experience in the trades is a precious asset.
Job Safety: Worker safety is a high priority for employers – usually mandated by legislation and insurance companies. Most skilled trades workers have many rules and regulations to follow to maintain their safety standards records.
Technology: The trades are filled with technical innovation. If you like to work with computers, the trades offer plenty of opportunities to utilize technology with computerized estimating and design programs, robotics, electronic equipment, etc.
Job Satisfaction: Surveys show a high degree of job satisfaction among skilled trade workers. This is due to good salaries and benefits and personal pride in being part of great projects, the opportunity to build new skills, and be part of a booming economy.
As you review your next steps in your job search, Job Skills has a menu of resources, programs and information topics that focus on the current and changing world of work. Links and resources are updated with the most up-to-date information
If you haven't connected with an Employment Consultant at Job Skills, NOW is the time to get that one-on-one support you can use as you move through the new way of working. Call Job Skills toll-free at 1-866-592-6278 to connect to one of JS's experts.