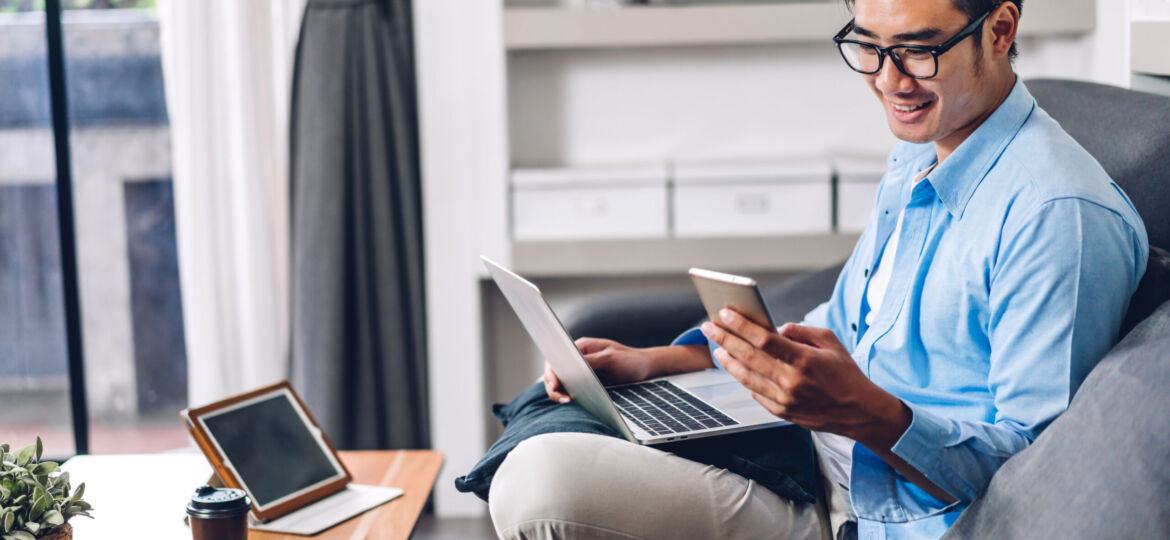 As the economy and job market slowly start to open up, many people will be searching for work. Take a look at some of the skills that employers will put on their hiring lists.
Employers are always on the lookout for the most talented people to fill their roles. So now is an excellent time to look at these eight tips and skills, whether it's general or industry-specific ones.
Essential skills: Certain skills can help kick-start your career progression. Not only are these valued by employers, but they can give you the ability to identify and take advantage of opportunities. Some people are naturally good in these key areas, while others have to learn. These are the critical skills every job seeker needs https://www.canada.ca/en/services/jobs/training/initiatives/skills-success.html Refresh these skills when you're trying to get a job in the new normal.
Tech skills: Online working is a key component these days, and many companies are looking for people with technology skills. For some, this could mean basic computing skills. For others, it might require a bit more in-depth knowledge. Either way, it's an ideal time to improve on these skills. Check out these top Microsoft skills for job seekers https://versitas.com/blog/top-microsoft-office-skills-needed-job-seekers/
Communication skills: No matter what kind of job you're applying for, it's likely you'll need to communicate with others. This could be face-to-face (from a responsible distance), over the phone, via email, or by video chat. Some roles require more specialized knowledge of how to communicate with customers. Customer experience professionals focus on building relationships with customers across a variety of channels. Review these top communication skills to be prepared for your next job https://ca.indeed.com/career-advice/career-development/communication-skills
Job-specific skills: During your research phase, you'll undoubtedly highlight a variety of job-specific skills that the position requires. Hopefully, you already have most, if not all, of these. If not, you might want to consider taking a course or qualification to build or refresh your knowledge. A qualification related to that field could be beneficial. Check out your local Community College and Continuing Education courses for short-term skills upgrading related to your career.
Flexibility: Everyone is adjusting to this unusual period, and businesses are no exception. That's why flexibility is such a valuable trait. Companies want to employ versatile and resilient people who can do their job even when things change unexpectedly. Whether working remotely from home or on the job, understand that being able to 'roll with the punches as the work environment changes is a skill valued by employers.
Innovation: In the new world of work, companies are finding new ways to do business. With new rules, a shift in attitude, knowledge of safety protocols and the ability to formulate innovative solutions is needed. That's why innovative people are highly prized at the moment. Creative problem-solving skills such as brainstorming with others, forecasting future situations, making decisions, and knowing and understanding a topic can make you stand out to employers.
Independent working: In this changing world of work, businesses are looking for candidates who can come in and hit the ground running. By showing that you're confident and capable of working under your own initiative, you will stand out in the crowd of resumes.
Don't limit yourself: If you have career ambitions, don't tell yourself you can't achieve them. Instead, keep trying, work hard, and take a relevant course to reach your potential.
As a way to help, Job Skills has a menu of resources, programs and information topics that focus on the current and changing world of work. Links and resources are updated with the most up-to-date information
If you haven't connected with an Employment Consultant at Job Skills, NOW is the time to get that one-on-one support you can use as you move through the new way of working. Call Job Skills toll-free at 1-866-592-6278 to connect to one of Job Skills' experts.