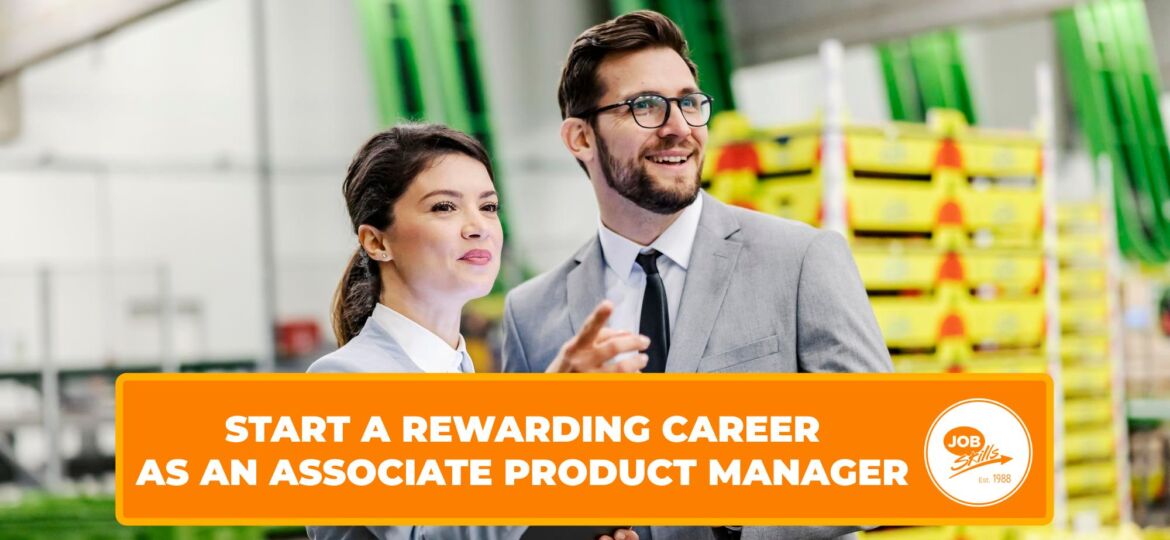 Are you looking for an exciting and rewarding career that offers growth, challenges, and a chance to make a difference? If so, then look no further than the Associate Product Manager position available in Aurora, Ontario. This fantastic opportunity is posted on Job Skills' Job Board, a trusted platform that connects job seekers with top employers. So why should you consider becoming an Associate Product Manager? Let's explore the many reasons that make this role so appealing.
A Comprehensive Role That Builds Multiple Skill Sets
As an Associate Product Manager, you'll be responsible for managing the entire product lifecycle, from concept to end-of-life. This means collaborating with various departments such as R&D/Engineering, Sourcing, Quality, Planning, and Manufacturing. In doing so, you'll develop a diverse set of skills that will make you an invaluable asset to any organization.
Stay Ahead of Market Trends
One of the key aspects of this role involves studying market trends and conducting direct market research. This allows you to stay updated on the latest industry developments, ensuring that your company remains at the forefront of innovation. As an Associate Product Manager, you'll always be in tune with the needs and preferences of your target audience, helping you to create products that truly resonate with consumers.
Drive Product Success Through Competitive Analysis
In this position, you'll analyze features, pricing, profitability, key performance indicators, and competitiveness of your company's products and solutions. By understanding the marketplace, you'll be better equipped to develop winning strategies that help your products stand out from the competition.
Shape Future Products and Business Strategies
Working closely with the sales team, you'll identify new product opportunities and prepare business cases and strategies based on customer requirements and the competitive environment. By aligning product requirements and maintaining product roadmaps, you'll play a crucial role in shaping the future of your company.
Lead Exciting Marketing Initiatives
As an Associate Product Manager, you'll be responsible for establishing marketing communication and promotional strategies, leading product launches, and coordinating various product marketing activities. This gives you the chance to flex your creative muscles and make a real impact on your company's success.
Continuous Learning and Professional Growth
In this role, you'll conduct new product training for the sales team and customers, while also participating in major industry events to stay current on market trends and the competitive landscape. This ensures that you're always learning and growing professionally, making this a truly fulfilling career choice.
Make a Difference in Your Organization
By supporting and guiding your peers and juniors in the Product Management team and the HQ, you'll not only contribute to the success of your products but also play a vital role in fostering a collaborative and supportive work environment.
With so many benefits and opportunities for growth, it's clear that becoming an Associate Product Manager in Aurora, Ontario is a fantastic career move. So don't miss out on this exciting opportunity – visit Job Skills' Job Board at www.jobskills.org/job-board/ and apply today!

ABOUT JOB SKILLS
For 35 plus years, Job Skills has been delivering solutions to job seekers and moving people into sustainable, meaningful employment. Throughout their long history, Job Skills has recognized that not every job seeker is the same. There is no one size fits all employment program. That's why the Job Skills vision is building an inclusive society where all people are ensured equitable opportunities to fulfill their career aspirations and participate fully in the community.
Job Skills' employment specialists are there to answer any of your employment questions. Job Skills' staff offer solutions to all job seekers, including youth, newcomers, mature workers, persons with disabilities, and entrepreneurs. Job Skills' knowledgeable team can help you make educated decisions, set goals, and create a strategy to help you become happier in your career. Job Skills works with local employers creating employment opportunities for Job Skills' clients.
Thanks to government funding, Job Skills' programs and services are free to all users. Job Skills have locations across Keswick, Stouffville, Markham, Brampton, and Mississauga. Job Skills also offers virtual services for community members unable to attend one of our offices for in-person activities.
Find your employment solution today. Visit www.jobskills.org