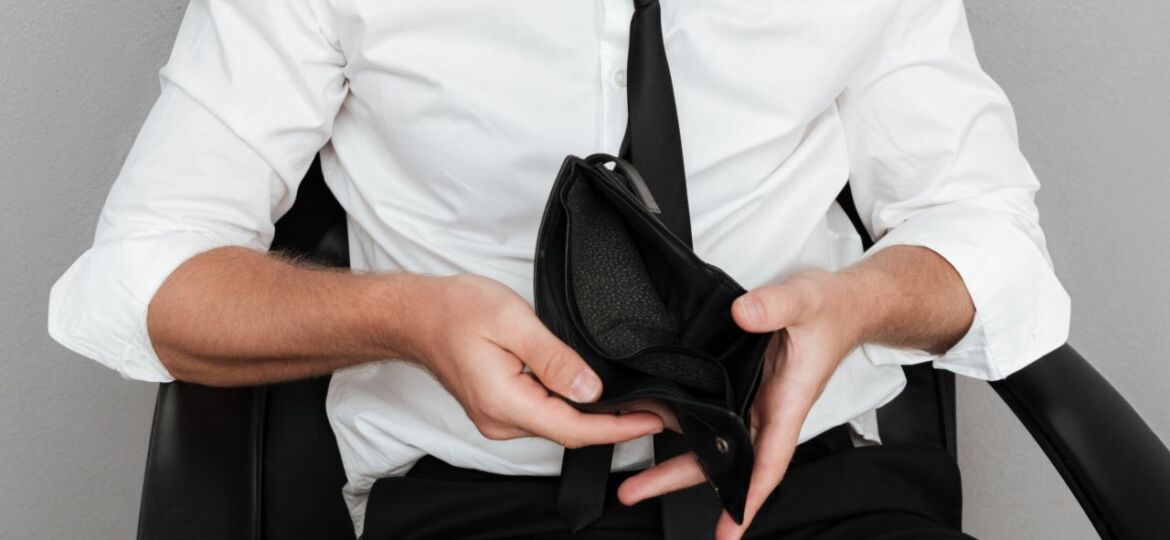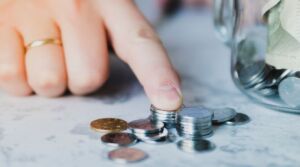 Searching for a job can be a daunting task, especially when money is tight. Stressing over finances can take a toll on your mental and physical well-being, making it challenging to focus on job searching. It is crucial to develop strategies to cope with financial stress to stay afloat and remain positive during the job search process. In this blog post, we'll discuss some practical strategies and tips to help you manage your finances while job searching effectively.
Create a budget
The first step in managing your finances is to create a budget. A budget will help you stay in control of your finances and reduce stress. Decide on how much money you have coming in, and how much you owe in bills and expenses. Determine where you can cut expenses, plan for spending, and stick to the budget for better financial stability.
Build an emergency fund
An emergency fund can be a significant help in unexpected expenses or income gaps. Making a habit of setting aside a percentage of your income each month can help you build an emergency fund quickly, which can reduce financial stress while job searching.
Consider part-time or freelance work
Part-time or freelance work can be an excellent way to supplement your income while job searching. Look for opportunities that can help you earn money while keeping your main focus on finding a full-time job. Freelance writing, online tutoring, or pet-sitting can be an excellent way to earn extra income.
Seek support
Networking and seeking support from friends, family, or professionals can help you stay positive during the job search process. Talk to your contacts about job opportunities or seek support from job search groups or career centers.
Utilize free resources
Your local job board, career center, or library is an excellent source to help you stay organized in your job search. These free resources can help you find job listings, connect with employers, and discover new job opportunities.
Develop new skills
Developing new skills and taking courses can increase your marketability. Consider taking an online class or learning a new software program to add to your skills and make yourself more attractive to potential employers.
Stay organized
Stay organized to track your job search process. Create a spreadsheet to list job openings and deadlines, and follow up with employers. It is easier to stay on top of everything when you're organized, which can help you stay motivated and focused.
Practice self-care
Prioritizing physical and mental well-being is crucial during the job search. Take a break from job searching to exercise or participate in hobbies and activities to combat stress.
Set realistic goals
Set realistic goals with achievable tasks to stay motivated during the job search process. Celebrate accomplishments and focus on your strengths and skills to remain positive and upbeat.
The job search process can be challenging and stressful, especially when finances are tight. Creating a budget, building an emergency fund, seeking part-time work or freelance jobs, utilizing resources, and developing new skills can help reduce financial stress and increase job opportunities. Additionally, taking care of yourself, staying organized, and focusing on realistic goals and achievements can help you stay positive and motivated during the job search process. Remember that job searching is temporary, and with these strategies, you can remain financially stable and optimistic while finding the perfect job opportunity.

ABOUT JOB SKILLS
For 35 plus years, Job Skills has been delivering solutions to job seekers and moving people into sustainable, meaningful employment. Throughout their long history, Job Skills has recognized that not every job seeker is the same. There is no one size fits all employment program. That's why the Job Skills vision is building an inclusive society where all people are ensured equitable opportunities to fulfill their career aspirations and participate fully in the community.
Job Skills' employment specialists are there to answer any of your employment questions. Job Skills' staff offer solutions to all job seekers, including youth, newcomers, mature workers, persons with disabilities, and entrepreneurs. Job Skills' knowledgeable team can help you make educated decisions, set goals, and create a strategy to help you become happier in your career. Job Skills works with local employers creating employment opportunities for Job Skills' clients.
Thanks to government funding, Job Skills' programs and services are free to all users. Job Skills have locations across Keswick, Stouffville, Markham, Brampton, and Mississauga. Job Skills also offers virtual services for community members unable to attend one of our offices for in-person activities.
Find your employment solution today. Visit www.jobskills.org