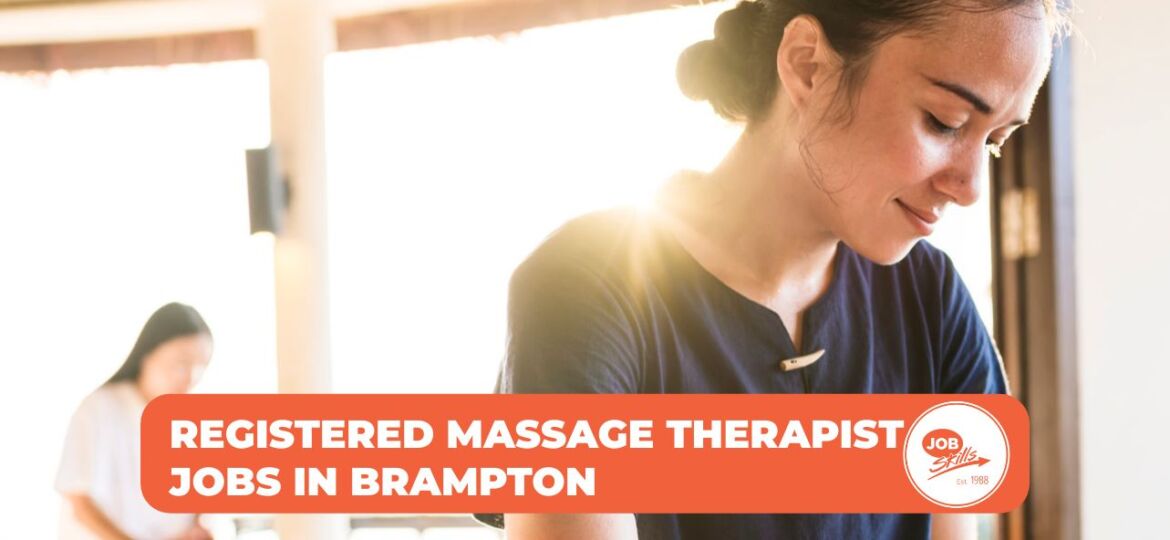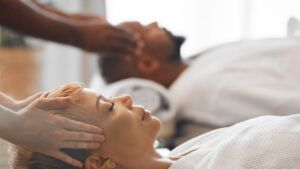 If you're a registered massage therapist (RMT) on the search for your next job opportunity, the job search process can feel daunting. However, it doesn't have to be a solo act. At Job Skills we can help you through the process and make it a little bit easier. In this blog post, we'll go over the benefits of using Job Skills for your job search and take a look at a current job position on our Job Board for RMTs.
To start off, let's take a look at the benefits of using Job Skills' Job Board. One of the main benefits is having a team of employment specialists who are dedicated to helping you through the job search process. They can offer job search advice, resume and cover letter assistance, and even provide job interview tips. Plus, you'll have access to job postings that aren't available anywhere else, giving you an edge in the job market.
Now, let's take a closer look at the current RMT position available on our job board. As an RMT, your main duties would be to provide various types of massage services, develop treatment plans, pre-book clients' appointments, maintain client records, and ensure client comfort. In addition to these primary responsibilities, the ideal candidate should have manual dexterity, be able to stand for long periods, and have a background in holistic healing, such as meditation and aromatherapy.
But what really sets this job opportunity apart is the opportunity to build a loyal client base. By pre-booking client appointments and ensuring client comfort, you'll be able to establish a trusting relationship with your clients that will keep them coming back for more. Plus, you'll have the opportunity to develop treatment plans and use your background in holistic healing to provide a unique and personalized experience for each of your clients.
If you're new to the massage therapy profession or just starting out your career, this job opportunity is a great way to build valuable experience and skills. You'll have the chance to work with a diverse client base and hone your massage therapy techniques. Plus, with Job Skills' employment team to guide you through the job search and application process, you'll have the support you need to succeed.
Finding your next job as an RMT doesn't have to be a solo act. With Job Skills' job board and employment team, you'll have the resources and support you need to find a job that is right for you. Plus, with a current job position available that offers the opportunity to develop valuable skills and build a loyal client base, this may just be the job opportunity you've been looking for. So why not apply today and take the first step towards your next career move as an RMT?
If you're interested in applying for this position, visit https://www.jobskills.org/job-board/

ABOUT JOB SKILLS
For 35 plus years, Job Skills has been delivering solutions to job seekers and moving people into sustainable, meaningful employment. Throughout their long history, Job Skills has recognized that not every job seeker is the same. There is no one size fits all employment program. That's why the Job Skills vision is building an inclusive society where all people are ensured equitable opportunities to fulfill their career aspirations and participate fully in the community.
Job Skills' employment specialists are there to answer any of your employment questions. Job Skills' staff offer solutions to all job seekers, including youth, newcomers, mature workers, persons with disabilities, and entrepreneurs. Job Skills' knowledgeable team can help you make educated decisions, set goals, and create a strategy to help you become happier in your career. Job Skills works with local employers creating employment opportunities for Job Skills' clients.
Thanks to government funding, Job Skills' programs and services are free to all users. Job Skills have locations across Keswick, Stouffville, Markham, Brampton, and Mississauga. Job Skills also offers virtual services for community members unable to attend one of our offices for in-person activities.
Find your employment solution today. Visit www.jobskills.org