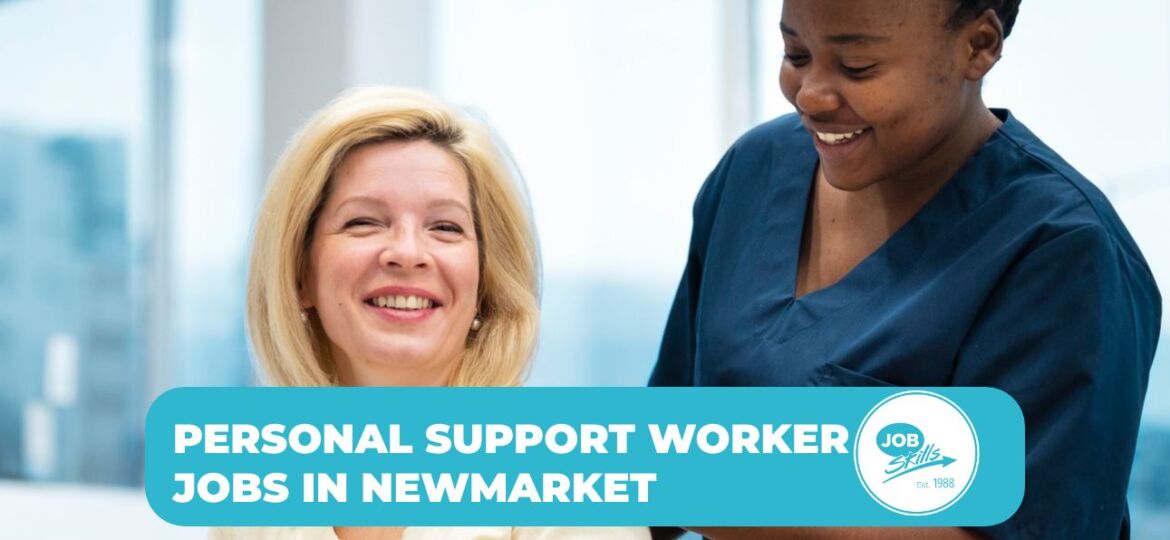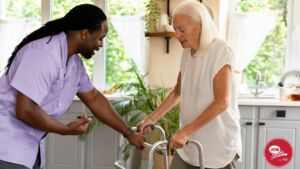 Looking for a job can be a daunting task, but it doesn't have to be a solo act. In fact, you can get assistance from an expert employment team to help you through the process. If you're in the market for a new job as a Personal Support Worker in Newmarket, you're in luck. Job Skills has an available position, and they're ready to guide you every step of the way. In this blog post, we'll discuss the qualifications for the job, what the job entails, and how Job Skills can assist you in the process.
The Personal Support Worker position in Newmarket that is currently available involves evaluating the current personal support care plan of the client and contributing to the development of the care plan. Part of the job criteria includes implementing changes to the plan if required and advising the supervisor accordingly. When you're part of the Job Skills team, you'll be able to ensure that you understand the full scope of the job and have the proper support resources to accomplish your tasks.
As a Personal Support Worker, you'll be expected to report any changes in the client's or family's personal support needs or home situation. This is where the expert guidance of the Job Skills employment team becomes even more valuable. They can offer you the right advice and support to ensure that you meet all the expectations of your clients.
You'll be required to provide personal care as directed by the Client Services Manager and his or her delegate, including assisting the client in daily activities like eating, dressing, and other personal hygiene needs. You'll also be expected to perform personal support tasks that cater to the needs of the clients, such as light cleaning, meal preparation, laundry, and companionship. As part of the requirements of the job, you'll also have to complete daily mobile check-ins and proper documentation.
The Personal Support Worker position that Job Skills is currently offering requires the candidate to be on the road within York Region. This means that not only will you be able to work with clients that need your support, but you'll also get to travel and see the beautiful sights of York Region.
It's important to have guidance and support when undertaking a new job. Thankfully, Job Skills is here to provide you with just that. As a Personal Support Worker in Newmarket, you'll have to meet several job criteria. With Job Skills' expert employment team at your back, you can achieve your full potential and grow in your field. If you're ready to apply for this position, Job Skills is here to assist you in every step of the way. Together, we can make your next job search a success.
If you are interested in applying for this position, visit https://www.jobskills.org/job-board/

ABOUT JOB SKILLS
For 35 plus years, Job Skills has been delivering solutions to job seekers and moving people into sustainable, meaningful employment. Throughout their long history, Job Skills has recognized that not every job seeker is the same. There is no one size fits all employment program. That's why the Job Skills vision is building an inclusive society where all people are ensured equitable opportunities to fulfill their career aspirations and participate fully in the community.
Job Skills' employment specialists are there to answer any of your employment questions. Job Skills' staff offer solutions to all job seekers, including youth, newcomers, mature workers, persons with disabilities, and entrepreneurs. Job Skills' knowledgeable team can help you make educated decisions, set goals, and create a strategy to help you become happier in your career. Job Skills works with local employers creating employment opportunities for Job Skills' clients.
Thanks to government funding, Job Skills' programs and services are free to all users. Job Skills have locations across Keswick, Stouffville, Markham, Brampton, and Mississauga. Job Skills also offers virtual services for community members unable to attend one of our offices for in-person activities.
Find your employment solution today. Visit www.jobskills.org