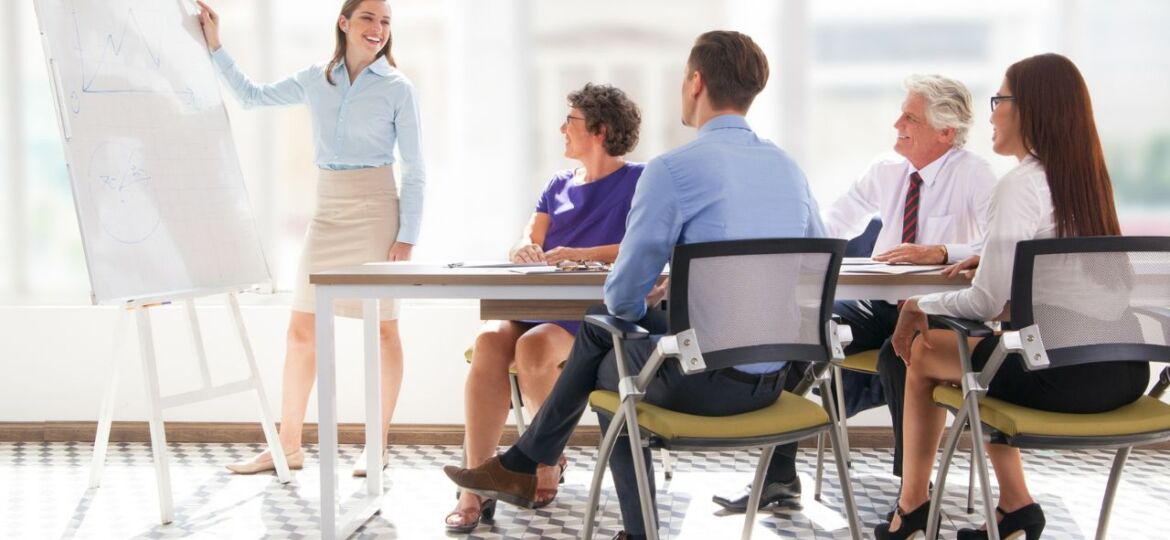 Employee retention is a major concern for businesses in every industry. It's not easy to find and hire talented individuals who are a good fit for your organization, and once you've got them on board, you want to do everything you can to keep them there. Providing your employees with career advancement opportunities is one of the most effective ways to do that.
Employees who feel like they have a clear path for progression within their company are more likely to be satisfied with their jobs and committed to their employers. In this blog, we'll explore why career advancement opportunities are so crucial and offer some practical advice for creating them in your organization.
Creating Clearly Defined Career Paths:
When employees are uncertain about their future within a company, they are more likely to start looking for opportunities elsewhere. Your job as an employer is to help alleviate that uncertainty by providing clear, well-defined career paths that show them what they can expect as they progress within the organization.
You can start by sitting down with your employees and discussing their career goals. This will help you get a better sense of what they hope to accomplish and what steps they need to take to get there. From there, you can create a plan that outlines the skills and experiences they need to develop in order to move up within the company.
Offering Opportunities for Growth and Development:
Creating career advancement opportunities isn't just about outlining a clear path for progression – it's also about providing your employees with opportunities to develop new skills and expand their knowledge. Offering training programs, mentorship opportunities, and job shadowing experiences can all help employees grow and prepare for new opportunities within the organization.
By investing in your employees' growth, you're not only helping them progress in their careers – you're also helping them become more valuable contributors to your organization. And, as we'll see in the next section, that can pay off in a big way.
Boosting Employee Satisfaction and Retention:
By creating clear career paths and offering opportunities for growth and development, you can significantly enhance your employees' job satisfaction and deepen their commitment to the company. When employees feel like their careers are progressing and they are developing new skills, they are more likely to be engaged and motivated at work.
This, in turn, can lead to increased productivity, higher quality work, and better overall performance. And, of course, it can help prevent employee turnover – after all, if your employees are happy and engaged, they are less likely to start looking for opportunities elsewhere.
Practical Advice for Creating Career Advancement Opportunities:
So, how can you create career advancement opportunities within your organization? Here are a few practical tips to get started:
Set clear expectations for job performance and career progression.
Provide regular feedback and offer opportunities for employees to ask questions and get feedback.
Offer job shadowing experiences, cross-training opportunities, and mentorship programs.
Invest in training and development programs that help employees build new skills.
Celebrate employee accomplishments and recognize their contributions to the company.
Creating career advancement opportunities should be a priority for any organization that wants to retain its most valuable employees. By providing clear paths for progression and offering opportunities for growth and development, you can boost employee satisfaction and deepen their commitment to your company. And in the end, that can pay off in a big way in terms of employee retention, productivity, and overall performance.

ABOUT JOB SKILLS
For 35 plus years, Job Skills has been delivering solutions to job seekers and moving people into sustainable, meaningful employment. Throughout their long history, Job Skills has recognized that not every job seeker is the same. There is no one size fits all employment program. That's why the Job Skills vision is building an inclusive society where all people are ensured equitable opportunities to fulfill their career aspirations and participate fully in the community.
Job Skills' employment specialists are there to answer any of your employment questions. Job Skills' staff offer solutions to all job seekers, including youth, newcomers, mature workers, persons with disabilities, and entrepreneurs. Job Skills' knowledgeable team can help you make educated decisions, set goals, and create a strategy to help you become happier in your career. Job Skills works with local employers creating employment opportunities for Job Skills' clients.
Thanks to government funding, Job Skills' programs and services are free to all users. Job Skills have locations across Keswick, Stouffville, Markham, Brampton, and Mississauga. Job Skills also offers virtual services for community members unable to attend one of our offices for in-person activities.
Find your employment solution today. Visit www.jobskills.org