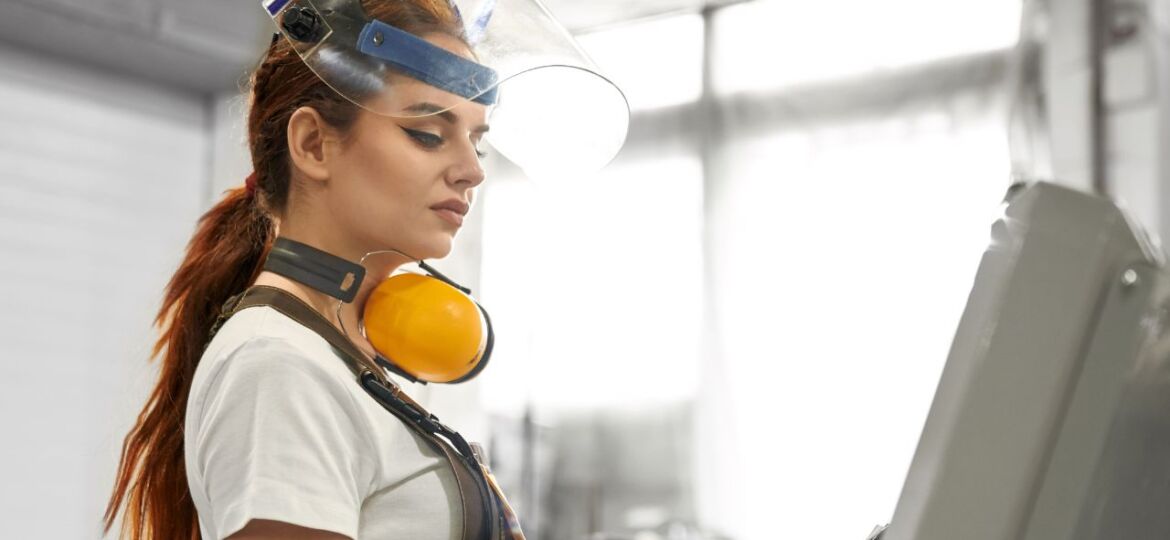 Creating Pathways for Women in the Skilled Trades | Solutions to Make It Possible
Over the past decade, the number of women entering the skilled trades has increased, but it is still a highly male-dominated industry. Women face a number of unique challenges when it comes to pursuing careers in the trades. These challenges include societal attitudes, financial barriers, lack of representation, and concentration in low-earning trades that make it difficult for them to access training and secure employment. In this blog post, we will examine these issues and explore solutions that could help create more pathways for women in the skilled trades.
Societal Attitudes
One of the main reasons why women are still vastly underrepresented in the skilled trades is due to societal attitudes. Many people still believe that these types of jobs are primarily suitable for men and that women who pursue careers in the trades are not as committed or capable as their male peers. This outdated and damaging stereotype needs to change. One way to do this is by promoting trades education in schools and vocational colleges to positively portray women's achievements in the industry.
Financial Barriers
Women often face financial barriers when it comes to training and pursuing careers in the trades. Many women who want to pursue these careers simply cannot afford the cost of training or travel, especially when they opt into apprenticeship, housing, or relocation. Offering financial incentives such as loans, scholarships, or tax credits has been established as a solution to reduce these financial barriers of women in the skilled trades. As this can also serve as a point of motivation, with significant increase in number of enrolled women in the Skilled Trades.
Lack of Representation
Another significant barrier for women in the trades is a lack of representation in the industry. With gender bias still quite rampant, women often feel unwelcome, intimidated, or excluded in trade-centric environments. Lack of role models, mentors, executives, and peers can make it hard for women to envision themselves in this industry or know how to become part of it. Offering mentorship or peer support programs, both online or offline, and recruiting women in diverse trades professions can encourage, motivate, and inspire women to pursue successful careers in the trades.
Low-Earning Trades
Women are concentrated in low-earning trades, which often leads to less job satisfaction, lower wages and less potential for career advancement. Many women unknowingly enter into these low-earning trades because they aren't aware of other options or discouraged by lack of job security. Offering pre-apprenticeship and alternative programs, increasing outreach, and creating job banks for trades jobs prove to help women to learn about the lucrative opportunities that may exist in trades, and help prepare women for higher-paying and rewarding trade career paths.
Women's under-representation in the Canadian skilled trades is a multifaceted issue, which requires multifaceted solutions. Making trades training accessible, creating better financial supports, promoting trades in schools, offering mentorship, peer support programs, implementing vocational programs, and expanding recruitment channels can prove to be successful measures in promoting greater participation of women in the trades industry. Increasing participation and diversity among skilled trade workforces can provide much needed diverse perspective, create job satisfaction, reduce labour shortages, and bring economic benefits to Canada. Let's work toward a more inclusive industry where all individuals have the opportunity to succeed.

ABOUT JOB SKILLS
For 35 plus years, Job Skills has been delivering solutions to job seekers and moving people into sustainable, meaningful employment. Throughout their long history, Job Skills has recognized that not every job seeker is the same. There is no one size fits all employment program. That's why the Job Skills vision is building an inclusive society where all people are ensured equitable opportunities to fulfill their career aspirations and participate fully in the community.
Job Skills' employment specialists are there to answer any of your employment questions. Job Skills' staff offer solutions to all job seekers, including youth, newcomers, mature workers, persons with disabilities, and entrepreneurs. Job Skills' knowledgeable team can help you make educated decisions, set goals, and create a strategy to help you become happier in your career. Job Skills works with local employers creating employment opportunities for Job Skills' clients.
Thanks to government funding, Job Skills' programs and services are free to all users. Job Skills have locations across Keswick, Stouffville, Markham, Brampton, and Mississauga. Job Skills also offers virtual services for community members unable to attend one of our offices for in-person activities.
Find your employment solution today. Visit www.jobskills.org