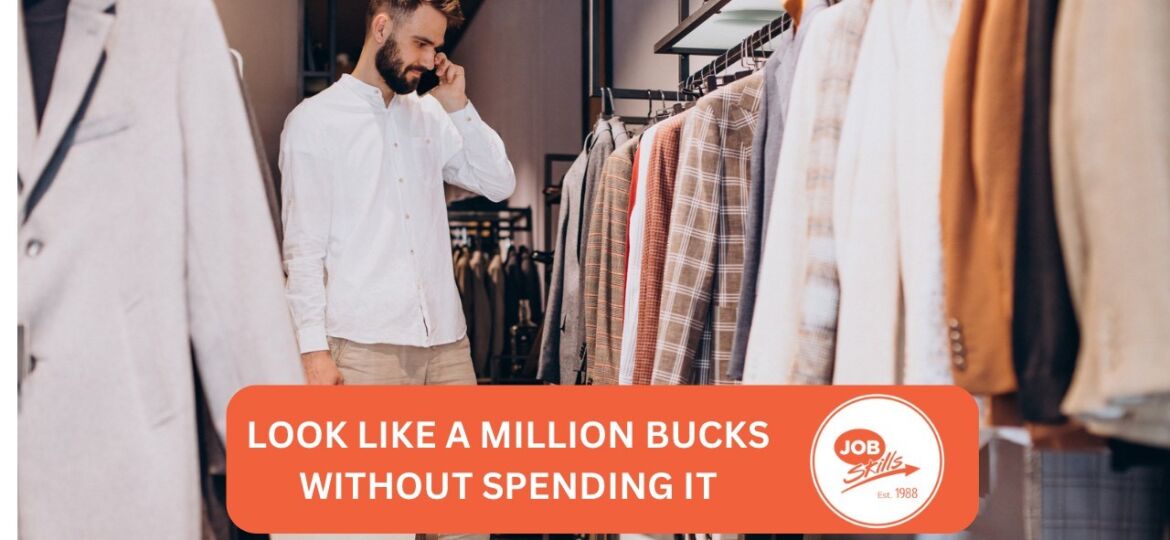 Transform your image & standout from the crowd
Dressing for work can be a challenge, especially for low income professionals. The pressure to look sharp and professional while staying within a budget can be overwhelming. However, it doesn't have to be this way. You can put together a great business casual outfit without breaking the bank. In this blog post, we'll discuss the essential pieces you need for the perfect men's business casual outfit, where you can wear it outside of work, and tips for finding affordable clothing.
The perfect men's business casual outfit includes a few essential pieces. First, you need a pair of slim fit navy blue chino pants. These pants are versatile and can be dressed up or down. Pair them with a crisp white button-up shirt for a clean and classic look. Layer a lightweight grey blazer over the shirt to add some sophistication. A pair of brown leather dress shoes and a matching brown leather belt complete the outfit. Finally, add a brown leather strap watch to show you mean business.
Not only is this outfit perfect for work, but you can wear it to a variety of events outside of the office. A business lunch, a charity event, or a networking happy hour are all appropriate venues for this outfit. Just swap out the blazer for a sweater or cardigan for a more casual look. Wear the outfit with confidence and make a good first impression.
look like a million bucks without spending it
Now, let's talk about finding affordable clothing. You don't need to spend a fortune to look great. Start by shopping at discount retailers or outlet stores. You can also shop online for discounted clothing or check out thrift stores for great deals. When buying clothing, prioritize quality over quantity. Invest in a few key pieces that can be mixed and matched to create multiple outfits. By doing so, you can create a wardrobe that not only looks great but also lasts longer.
To save even more money, consider shopping off-season. You can find great deals on winter clothing in the summer or summer clothing in the fall. Take advantage of sales and discounts, but only for items you really need. Remember, a great outfit doesn't need to cost a fortune.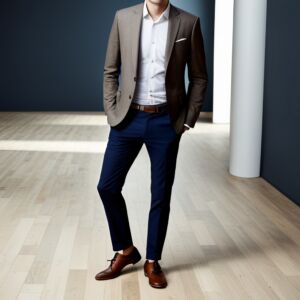 ABOUT JOB SKILLS
For 35 plus years, Job Skills has been delivering solutions to job seekers and moving people into sustainable, meaningful employment. Throughout their long history, Job Skills has recognized that not every job seeker is the same. There is no one size fits all employment program. That's why the Job Skills vision is building an inclusive society where all people are ensured equitable opportunities to fulfill their career aspirations and participate fully in the community.
Job Skills' employment specialists are there to answer any of your employment questions. Job Skills' staff offer solutions to all job seekers, including youth, newcomers, mature workers, persons with disabilities, and entrepreneurs. Job Skills' knowledgeable team can help you make educated decisions, set goals, and create a strategy to help you become happier in your career. Job Skills works with local employers creating employment opportunities for Job Skills' clients.
Thanks to government funding, Job Skills' programs and services are free to all users. Job Skills have locations across Keswick, Stouffville, Markham, Brampton, and Mississauga. Job Skills also offers virtual services for community members unable to attend one of our offices for in-person activities.
Find your employment solution today. Visit www.jobskills.org