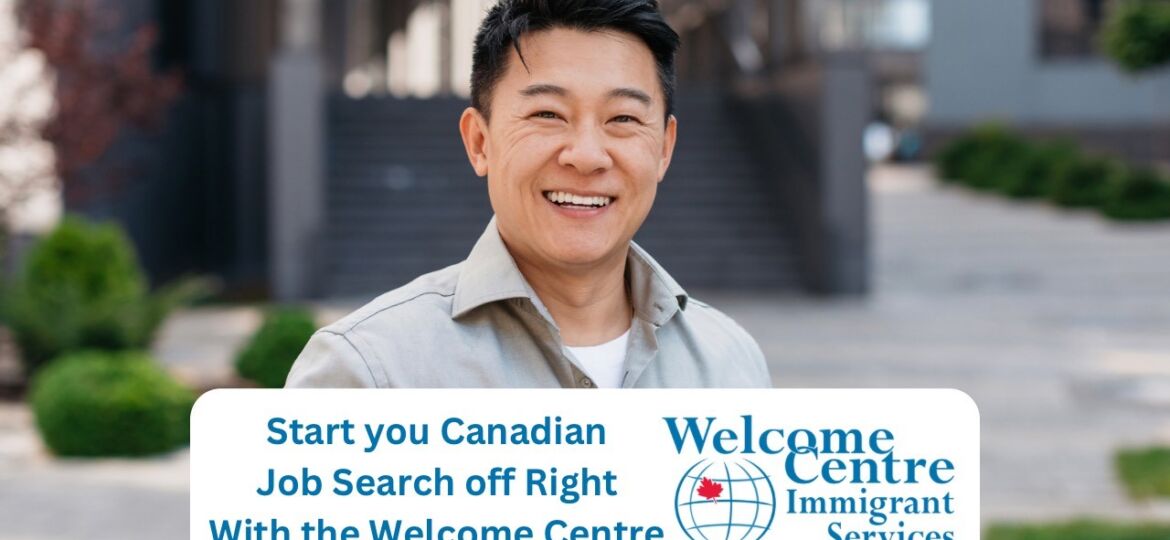 Moving to a new country can be a daunting experience, especially when it comes to finding work. As a newcomer to Canada, there are certain barriers that you may face when you start job hunting, such as language barriers, lack of Canadian work experience, unrecognized credentials, and limited professional networks. However, these challenges can be overcome with the right support and resources. In this blog post, we'll explore the ways in which the Welcome Centre supports newcomers in their employment journey.
Language barriers are one of the most significant obstacles that newcomers face when seeking employment. The inability to communicate effectively in English or French can negatively impact job interviews and limit job opportunities. However, the Welcome Centre offers language supports such as resume and cover letter preparation, interview preparation, and information about Canadian employers and the labor market. Additionally, the Employment Settlement Specialists provide one-on-one assistance to help newcomers develop their language skills and improve their communication abilities.
Lack of Canadian work experience can also pose a significant challenge for newcomers. Without local work experience, it may be challenging to secure employment as employers often prioritize candidates with Canadian work experience. The Welcome Centre understands this and offers various programs to help newcomers gain work experience and build their professional networks. For example, the Bridging Program helps newcomers bridge the gap between their existing skills and the Canadian workplace, while networking opportunities provide opportunities to meet potential employers and build relationships with industry professionals.
Foreign credentials and qualifications may not be recognized in Canada, making it difficult for newcomers to find work in their field. The Welcome Centre offers information on credential assessment services, which help newcomers understand how their credentials and qualifications compare to those in Canada. This information can help newcomers determine whether additional training or certification is necessary and how to obtain it. The Centre also offers enhanced referrals to specialized employment programs, such as Employment Ontario, to help newcomers with this process.
Limited professional networks can make it difficult for newcomers to access job opportunities and receive referrals. However, the Welcome Centre offers networking opportunities and connections to local employers, helping to acquaint newcomers with the Canadian job market and build their professional networks. Employment Settlement Specialists can provide advice on how to network effectively and recommend events and groups to join.
The Welcome Centre offers a wide range of services to help newcomers overcome the barriers to finding work in Canada. From language supports and networking opportunities to credential assessment and specialized employment programs, the Centre supports newcomers at every stage of the job search process. With these resources and one-on-one assistance from Employment Settlement Specialists, you can be well on your way to finding employment and achieving success in your new home country.
For more information or register visit www.welcomecentre.ca

ABOUT JOB SKILLS
For 35 plus years, Job Skills has been delivering solutions to job seekers and moving people into sustainable, meaningful employment. Throughout their long history, Job Skills has recognized that not every job seeker is the same. There is no one size fits all employment program. That's why the Job Skills vision is building an inclusive society where all people are ensured equitable opportunities to fulfill their career aspirations and participate fully in the community.
Job Skills' employment specialists are there to answer any of your employment questions. Job Skills' staff offer solutions to all job seekers, including youth, newcomers, mature workers, persons with disabilities, and entrepreneurs. Job Skills' knowledgeable team can help you make educated decisions, set goals, and create a strategy to help you become happier in your career. Job Skills works with local employers creating employment opportunities for Job Skills' clients.
Thanks to government funding, Job Skills' programs and services are free to all users. Job Skills have locations across Keswick, Stouffville, Markham, Brampton, and Mississauga. Job Skills also offers virtual services for community members unable to attend one of our offices for in-person activities.
Find your employment solution today. Visit www.jobskills.org