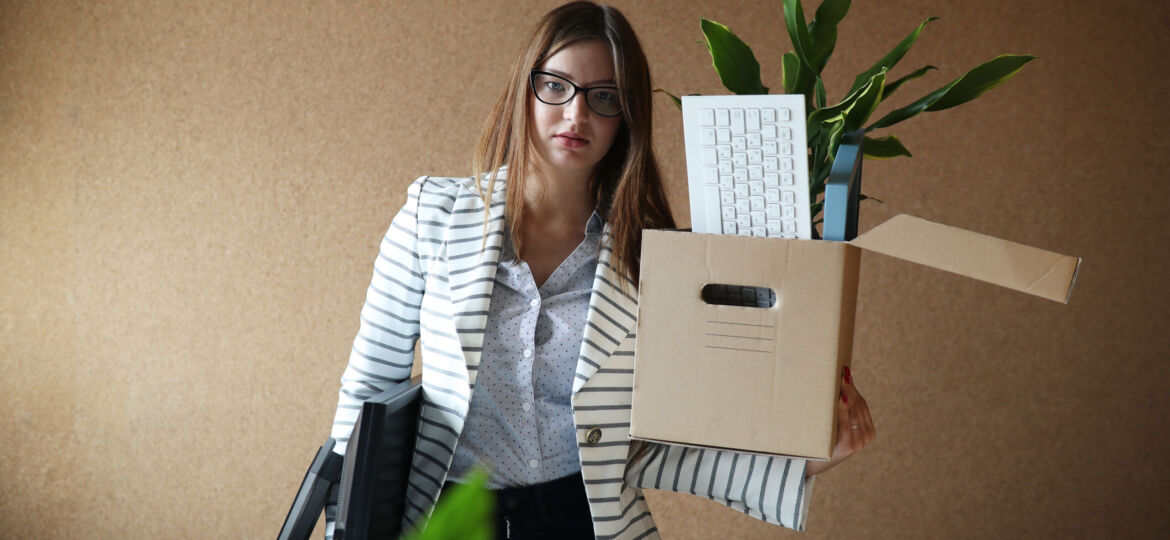 When an employee gives their two weeks notice, the transition period to find a replacement is often difficult for employers. It can be especially challenging to make sure that nothing falls through the cracks during this time and that the work remains of a high quality. Here are some strategies to help employers successfully transition roles after an employee leaves their job.
First, take inventory of the tasks and responsibilities that need to be handled while transitioning out an employee. Make note of any deadlines or major projects they were in charge of and assess how feasible it would be to complete them on time with limited staff. If you find it necessary, consider hiring temporary staff or freelancers to help fill in any gaps in order for tasks to get completed in a timely manner.
Second, communicate clearly and efficiently throughout the entire transition process. Make sure all employees are aware of who will now handle which duties and responsibilities as well leaving employees know what's expected of them throughout their last two weeks with your company. Additionally, ensure that former colleagues have access to all resources they need during their departure from your organization and provide clear instructions on how they should submit final reports or other materials upon leaving.
Third, create a culture where employees feel supported both before they leave and afterwards if they choose to stay connected with your organization as alumni or mentors. This could involve providing ongoing training opportunities after someone's departure so that they feel more prepared and better equipped for future job opportunities. Additionally, maintaining contact with former employees can allow you to keep track of industry trends within your sector so you stay competitive in the market place.
Finally, maintain positive relationships between leadership and remaining staff members as much as possible during a transition period; this could include team-building activities prior to saying goodbye or meaningful parting gifts for departing staff members. Keeping morale up during this period is essential for keeping productivity levels high — celebrating small successes together can also help strengthen bonds between colleagues even when somebody is leaving your organization.
By implementing these strategies employers will be able to ensure smooth transitions whenever an employee leaves the workplace – thus minimizing lost productivity and optimizing efficiency!
____________________________________________________________________________________________________________________________GROW YOUR BUSINESS YOUR WAY
With more than 35 years of business experience, Job Skills staff are here to support your hiring needs and help you stay informed and connected to up-to-date resources, tools, financial incentives, and links to relevant business information.
Get started with one of our employer relations specialists to find out how we can support you with the services you need and connect you with the best candidates for your business.
____________________________________________________________________________________________________________________________
Job Skills' employment specialists are there to answer any of your employment questions. Job Skills' staff offer solutions to all job seekers, including youth, newcomers, mature workers, persons with disabilities, and entrepreneurs. Job Skills knowledgeable team can help you make educated decisions, set goals, and create a strategy to help you become happier in your career. Job Skills works with local employers creating employment opportunities for Job Skills' clients.
Thanks to government funding, Job Skills' programs and services are free to all users. Job Skills have locations across Keswick, Markham, Brampton, and Mississauga. Job Skills also offers virtual services for community members unable to attend one of our offices for in-person activities.
Find your employment solution today. Visit www.jobskills.org