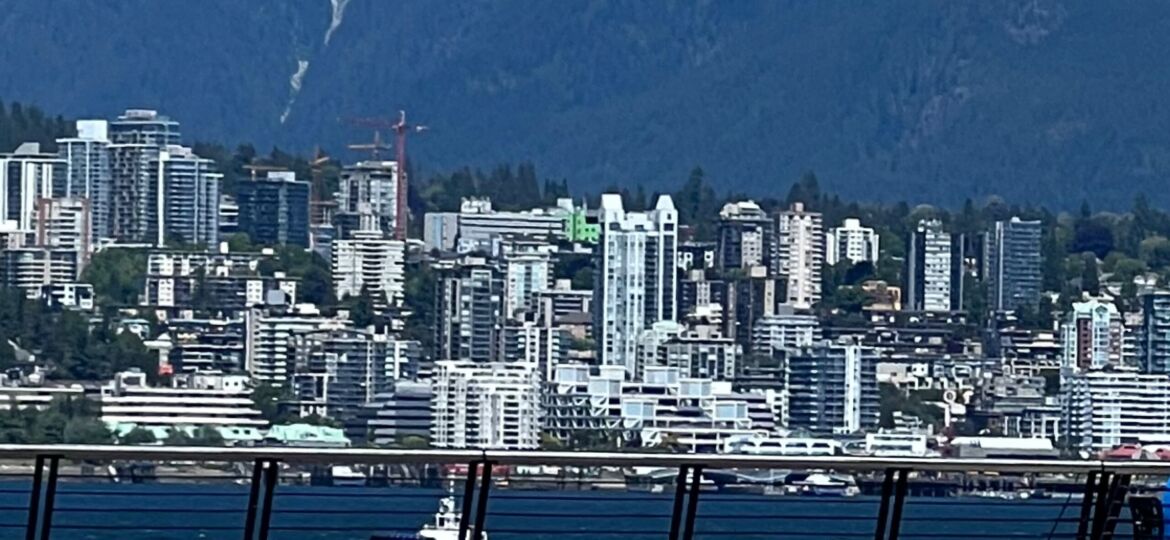 As someone who has only visited a few Canadian cities outside Ontario, I never imagined I would fall head over heels for Vancouver. This glorious city offers a perfect combination of nature, culture, and history, and I cannot wait to go back! From the stunning mountain and ocean views to the vibrant arts scene and rich Indigenous culture, Vancouver has something for everyone. I recently spent a few days in Vancouver, and I am convinced that this city must be on your bucket list. In this blog post, I'll share my experiences of Vancouver's food, art, culture, and landscapes, and explain why Vancouver should be your next travel destination.
Foodies will love Vancouver as it is home to a vibrant and diverse culinary scene. Whether you want to experience Asian-inspired vegetarian food or sample some of the freshest seafood dishes, Vancouver has something for you. One of the most famous food streets in Vancouver is Granville Island, which is a hub for fresh produce, seafood, and baked goods. You can enjoy freshly shucked oysters, salmon glazed with genuine maple syrup, and artisanal cheese while taking in the bustling atmosphere of the market. Be sure to try some of the local favourites, such as poke bowls, Japa Dog, poutine, and of course, salmon.
Vancouver has some of the most stunning landscapes in the world, with the perfect mix of mountains, oceans, and cityscapes. You can explore these stunning views by walking or cycling around Stanley Park, located on the west coast of downtown Vancouver. This park features over 9 kilometres of beaches, forests, gardens, and lakes, with paths that take you through the heart of the park's serene beauty. Another popular destination for those who want to experience Vancouver's stunning scenery is the Capilano Suspension Bridge. This 137-meter-long bridge stretches over the Capilano River Canyon, providing breathtaking views of the forested valley floor.
It is safe to say that Vancouver has a lot to offer, and it is hard not to fall in love with this magical city. From the food to the culture to the breathtaking landscapes, Vancouver has something for everyone. I hope this blog post has inspired you to explore Vancouver and experience its unique blend of indigenous culture and modern sophistication. Don't wait any longer, book your next trip to Vancouver, and discover why this city has won over so many hearts!
ABOUT JOB SKILLS
For 35 plus years, Job Skills has been delivering solutions to job seekers and moving people into sustainable, meaningful employment. Throughout their long history, Job Skills has recognized that not every job seeker is the same. There is no one size fits all employment program. That's why the Job Skills vision is building an inclusive society where all people are ensured equitable opportunities to fulfill their career aspirations and participate fully in the community.
Job Skills' employment specialists are there to answer any of your employment questions. Job Skills' staff offer solutions to all job seekers, including youth, newcomers, mature workers, persons with disabilities, and entrepreneurs. Job Skills' knowledgeable team can help you make educated decisions, set goals, and create a strategy to help you become happier in your career. Job Skills works with local employers creating employment opportunities for Job Skills' clients.
Thanks to government funding, Job Skills' programs and services are free to all users. Job Skills have locations across Keswick, Stouffville, Markham, Brampton, and Mississauga. Job Skills also offers virtual services for community members unable to attend one of our offices for in-person activities.
Find your employment solution today. Visit www.jobskills.org