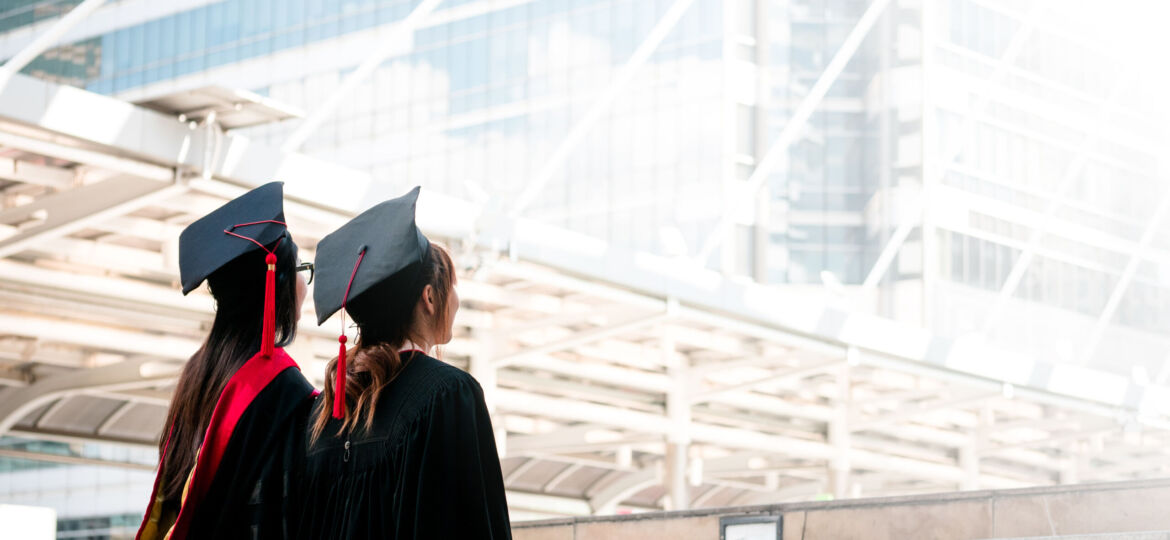 Congratulations, recent graduate! You've successfully completed your college education and are now ready to embark on your career journey. But where do you start? Finding your first job after college can be a daunting task, but it doesn't have to be if you follow these simple steps.
Self-Assessment
Before you start searching for jobs, you need to assess your skills, strengths, weaknesses, and interests. This will help you find a job that aligns with your values and enables you to fulfill your career goals. Take some time to reflect on your college experience and identify the areas in which you excelled and enjoyed the most. This can help you figure out what you'd like to pursue in your career.
Networking
Networking is crucial when it comes to job hunting. Start by connecting with your professors, alumni, family, and friends. They may be able to provide valuable information about job opportunities, industry insights, and potential employers. Attend networking events, job fairs, and career expos to meet professionals and to learn more about your field of interest.
Research Employers
Research potential employers to learn about their culture, values, and mission. This can help you determine if they're a good fit for you. Check out their websites, social media platforms, and employee reviews on Glassdoor to gather information about the company. Make sure to tailor your application and resume to match their needs and requirements.
Craft Your Resume and Cover Letter
Your resume and cover letter are your marketing tools. They showcase your skills, accomplishments, and experience. Make sure to craft them in a professional and unique way to stand out from the competition. Include relevant experience, skills that align with the job description, and quantifiable achievements. Tailor each resume and cover letter to the specific job you're applying for.
Practice Your Interview Skills
Most employers conduct interviews to get to know the candidate better and assess if they're a good cultural fit. For this reason, it's important to practice your interviewing skills. Research common interview questions and prepare answers in advance. Practice with friends or in front of a mirror to feel more comfortable during the actual interview.
Be Patient and Persistent
The job search process can take a while, so be patient and persistent. Don't be discouraged by rejection and keep applying for jobs that align with your career goals. Stay positive and motivated, and keep practicing your interviewing skills. Remember, finding the right job takes time, but with patience and persistence, you'll eventually land your dream job.
In conclusion, navigating the transition from college to career can be challenging but by following these six steps, you can make the process less daunting. Self-assess, network, research potential employers, craft your resume/cover letter, practice your interview skills, and be patient/persistent. With these tips, you'll be on your way to starting your new career and achieving your goals.

About Job Skills
For 35 plus years, Job Skills has been delivering solutions to job seekers and moving people into sustainable, meaningful employment. Throughout their long history, Job Skills has recognized that not every job seeker is the same. There is no one size fits all employment program. That's why the Job Skills vision is building an inclusive society where all people are ensured equitable opportunities to fulfill their career aspirations and participate fully in the community.
Job Skills' employment specialists are there to answer any of your employment questions. Job Skills' staff offer solutions to all job seekers, including youth, newcomers, mature workers, persons with disabilities, and entrepreneurs. Job Skills' knowledgeable team can help you make educated decisions, set goals, and create a strategy to help you become happier in your career. Job Skills works with local employers creating employment opportunities for Job Skills' clients.
Thanks to government funding, Job Skills' programs and services are free to all users. Job Skills have locations across Keswick, Stouffville, Markham, Brampton, and Mississauga. Job Skills also offers virtual services for community members unable to attend one of our offices for in-person activities.
Find your employment solution today. Visit www.jobskills.org