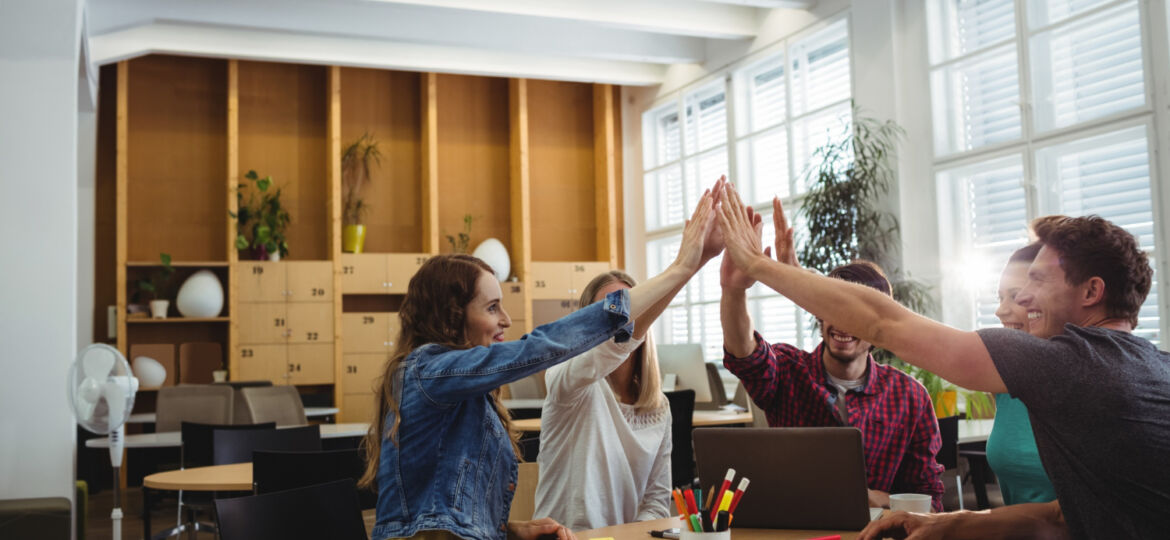 As employers, it's important to create a workplace environment that encourages collaboration and teamwork. One of the best ways to do this is by introducing fun office activities that make working together easier.
Organizing team building activities can help employees get to know each other better, build trust, and work together more efficiently. From scavenger hunts to "Chat n' Chew" sessions, there are plenty of fun office activities you can organize for your team.
For example, an office scavenger hunt is a great way to encourage collaboration and problem-solving skills. You can also try "Ice-Curling" at the conference table or host an Office Oktoberfest with local foodie treats. Other ideas include "Eat Poop, You Cat", "Pack up Your Troubles" game, or a cooking competition.
If you want to get creative with your team building activities, why not try something like the Human Snake Game or the Do Not Smile Challenge? These games are sure to bring out some laughs and get everyone in the spirit of teamwork!
No matter what type of activity you choose for your office, it's important to remember that having fun is key! When employees enjoy themselves while working together, they will be more productive and motivated in their roles. So don't be afraid to think outside the box when it comes to organizing fun office activities – your team will thank you for it!
____________________________________________________________________________________________________________________________
Job Skills' employment specialists are there to answer any of your employment questions. Job Skills' staff offer solutions to all job seekers, including youth, newcomers, mature workers, persons with disabilities, and entrepreneurs. Job Skills knowledgeable team can help you make educated decisions, set goals, and create a strategy to help you become happier in your career. Job Skills works with local employers creating employment opportunities for Job Skills' clients.
Thanks to government funding, Job Skills' programs and services are free to all users. Job Skills have locations across Keswick, Markham, Brampton, and Mississauga. Job Skills also offers virtual services for community members unable to attend one of our offices for in-person activities.
Find your employment solution today. Visit www.jobskills.org