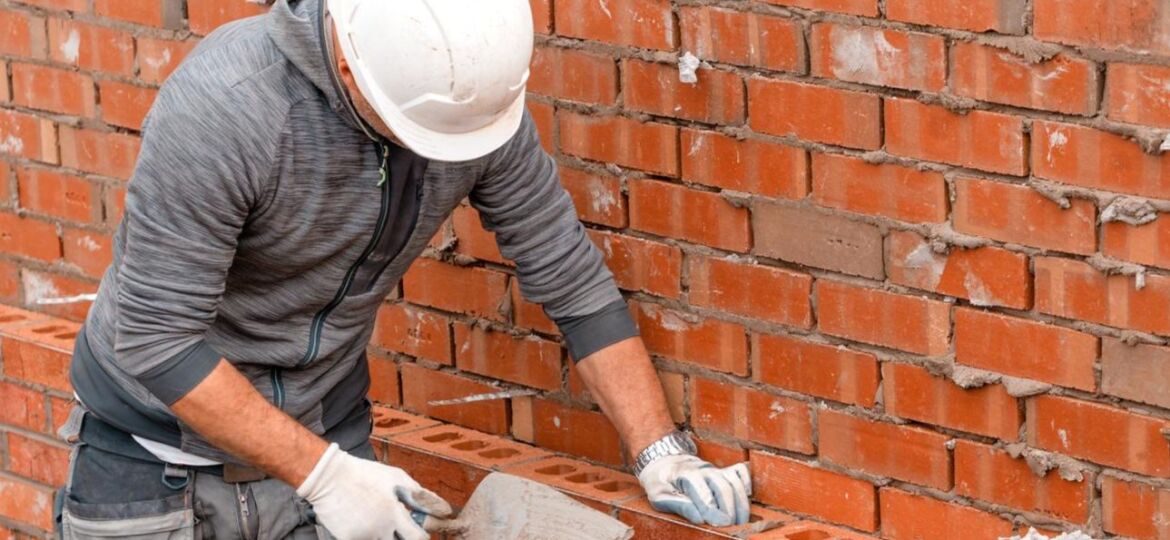 Finding a job that suits your skills and abilities can be a daunting task, especially if you're not sure where to start. Fortunately, Job Skills Employment Services is here to help. We work closely with employers and business owners around the Greater Toronto Area, including York and Peel Regions, to create viable job opportunities for our community members. This commitment to empowering job seekers is currently exemplified by one of our employer partners who's posted a general labour position in Richmond Hill on Job Skills' Job Board. If you're a job seeker looking for an opportunity in Richmond Hill, read on to learn more about what this position entails.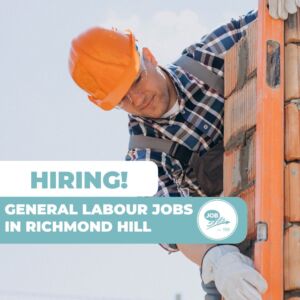 The employer partner looking to fill this general labour position is seeking candidates who have experience in masonry work, although this is not a requirement. Candidates should be comfortable working with hand tools and be detail-oriented. It's also essential that the candidate can read English and follow a worksheet/schedule, as final assembly staff will depend on this person to have tasks done on time.
Training is provided, and the position is available immediately. The primary responsibility of the chosen candidate will be cementing brick slabs together to be cut and ground down to specific sizes and shapes to build lids and floors for electric pottery kilns.
If you're thinking about applying for this position, you may have some concerns about taking on a new role. It's natural to feel this way, but rest assured that Job Skills Employment Services has your back. Our team of seasoned professionals is committed to providing job seekers with assistance at every step of the way, from crafting the ideal resume to preparing for your interview. We'll work with you to ensure your skills and qualifications shine and provide you with the tools you need to excel in any role.
Moreover, should you not be selected for this position, Job Skills Employment Services has a wealth of opportunities for job seekers in the GTA. We partner with a diverse set of employers, all with varying types of employment positions, from general labour positions like the one mentioned earlier to administrative, technical, and professional jobs. We strive to provide our clients with a diverse range of opportunities to ensure a suitable job placement.
Job Skills Employment Services is committed to helping job seekers find employment opportunities in the GTA and surrounding areas. Our employer partners have a range of general labour positions available, including one currently open in Richmond Hill. We work closely with our clients to ensure they have the skills to excel in any role they take on. Even if you're not selected for the Richmond Hill position, there are many other opportunities available for job seekers through our partnerships with employers across the GTA. Get in touch with Job Skills Employment Services today to start your journey towards a fulfilling career.

ABOUT JOB SKILLS
For 35 plus years, Job Skills has been delivering solutions to job seekers and moving people into sustainable, meaningful employment. Throughout their long history, Job Skills has recognized that not every job seeker is the same. There is no one size fits all employment program. That's why the Job Skills vision is building an inclusive society where all people are ensured equitable opportunities to fulfill their career aspirations and participate fully in the community.
Job Skills' employment specialists are there to answer any of your employment questions. Job Skills' staff offer solutions to all job seekers, including youth, newcomers, mature workers, persons with disabilities, and entrepreneurs. Job Skills' knowledgeable team can help you make educated decisions, set goals, and create a strategy to help you become happier in your career. Job Skills works with local employers creating employment opportunities for Job Skills' clients.
Thanks to government funding, Job Skills' programs and services are free to all users. Job Skills have locations across Keswick, Stouffville, Markham, Brampton, and Mississauga. Job Skills also offers virtual services for community members unable to attend one of our offices for in-person activities.
Find your employment solution today. Visit www.jobskills.org