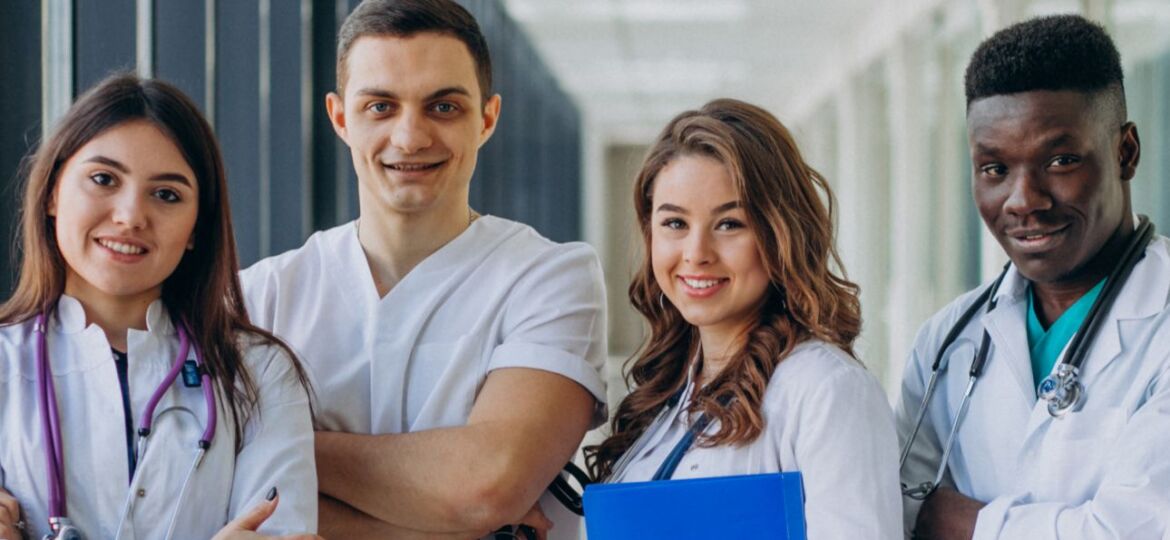 Newcomers to Canada face a number of challenges when it comes to finding work, and this is especially true for internationally trained professionals. Lack of Canadian experience is often cited as a barrier to employment, and for health care professionals, the situation can be even more challenging. Many certifications and education obtained in other countries are not recognized in Canada, making it difficult to continue working in their chosen field. Fortunately, Job Skills offers a program that can help. In this blog post, we'll take a closer look at the Bridge to Health Care Alternative Online Program and how it can help internationally trained health professionals transition into alternative health care professions in Canada.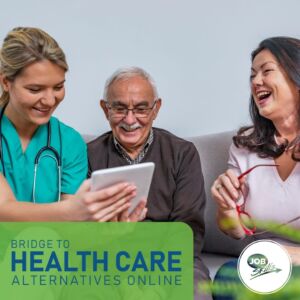 If you're an internationally trained health professional who wants to continue your career in Canada, the Bridge to Health Care Alternative Online Program is an excellent option. This program is designed to help you develop the skills and knowledge you need to succeed in a related health care profession in Canada. Through the program, you'll learn about Canadian workplace values and expectations, health care terminology and communication, and current job search techniques and strategies.
One of the most valuable aspects of the program is the opportunity to gain work experience. You'll complete a work placement, which will give you the hands-on experience you need to succeed in your new career. Additionally, you'll participate in virtual employer networking events, which can help you build professional connections and learn more about the job market.
Another important benefit of the Bridge to Health Care Alternative Online Program is the support you'll receive. You'll be linked with an experienced health care professional mentor who can provide guidance and support as you navigate your new career path. You'll also receive ongoing coaching and job search supports, which can help you stay on track and achieve your goals.
Finally, the program offers industry-specific certifications, including blended SFA, BLS, and WHMIS. These certifications can help you stand out from other job candidates and demonstrate your commitment to your new career.
Finding work as a newcomer to Canada can be challenging, and it can be even more difficult for internationally trained health professionals. However, with the help of programs like Job Skills' Bridge to Health Care Alternative Online Program, it's possible to transition to a new career in Canada. Through this program, you can gain the skills, experience, and knowledge you need to succeed in an alternative health care profession. If you're an internationally trained health professional seeking employment in Canada, this program is definitely worth considering.
For more information or to register, visit https://www.jobskills.org/bridge-to-health-care-alternatives/

ABOUT JOB SKILLS
For 35 plus years, Job Skills has been delivering solutions to job seekers and moving people into sustainable, meaningful employment. Throughout their long history, Job Skills has recognized that not every job seeker is the same. There is no one size fits all employment program. That's why the Job Skills vision is building an inclusive society where all people are ensured equitable opportunities to fulfill their career aspirations and participate fully in the community.
Job Skills' employment specialists are there to answer any of your employment questions. Job Skills' staff offer solutions to all job seekers, including youth, newcomers, mature workers, persons with disabilities, and entrepreneurs. Job Skills' knowledgeable team can help you make educated decisions, set goals, and create a strategy to help you become happier in your career. Job Skills works with local employers creating employment opportunities for Job Skills' clients.
Thanks to government funding, Job Skills' programs and services are free to all users. Job Skills have locations across Keswick, Stouffville, Markham, Brampton, and Mississauga. Job Skills also offers virtual services for community members unable to attend one of our offices for in-person activities.
Find your employment solution today. Visit www.jobskills.org