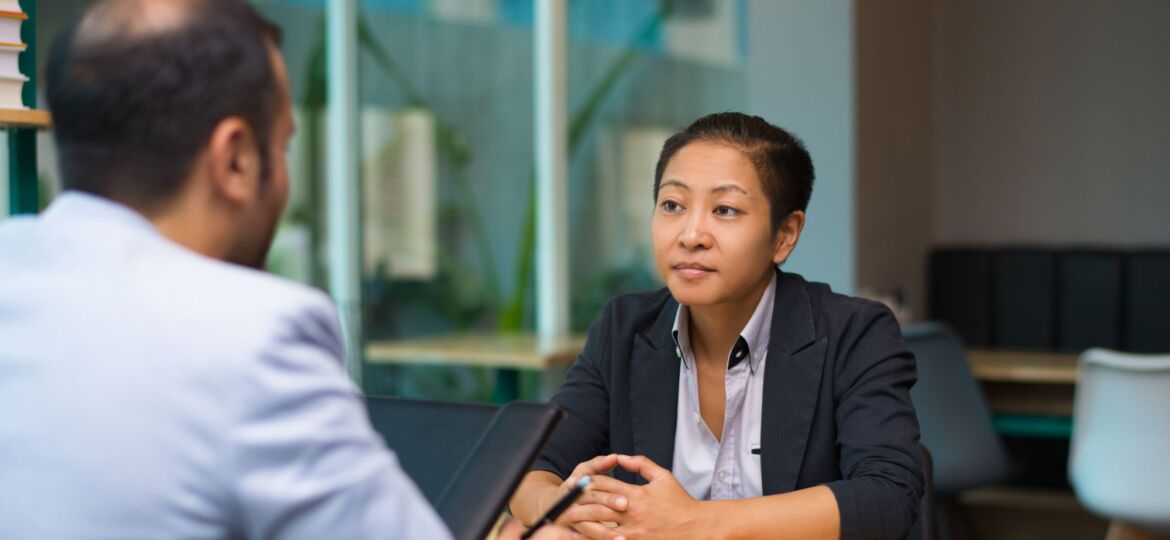 Newcomers to Canada can benefit from strategies that help them negotiate a salary when getting their foot in the door
Are you a Newcomer to Canada and looking for work? Finding a good job can be a daunting task, especially when you're new to the country. It's important to understand how salary negotiation works so you can make sure you're getting compensated fairly. Here are some salary negotiation strategies that Newcomers can use to make sure they're getting their foot in the door.
Do Your Research
The first step in any successful salary negotiation when you are a newcomer to Canada is doing research on industry standards and norms for the position you're interviewing for. Make sure you have a good understanding of what employers typically offer for comparable positions within your area, as well as what other industries may offer. This will provide you with an idea of what kind of salary range is reasonable and acceptable for your skillset, experience level, and qualifications.
Establish Your Value
Once you know what kind of salaries are being offered by other employers, it's time to step back and assess yourself objectively. Ask yourself questions like: What makes me unique? What do I have to offer? What additional skills or qualifications do I possess that could add value? Once you've established your value in terms of skills, experience and ability, it will be easier to present yourself confidently when negotiating salaries during job interviews.
Prepare To Compromise
It's important to remember that salary negotiation isn't just about getting what you want – it's also about finding common ground with potential employers where both parties feel satisfied and respected. Before going into negotiations, establish how much flexibility there is in regards to compensation so that when it comes time to actually sit at the negotiating table someone doesn't walk away feeling cheated or disrespected.
Be Prepared For Rejection
Unfortunately not all negotiations end positively – sometimes recruiters simply don't have the budget or flexibility necessary for reaching an agreement on salaries – but don't take it personally. Keep up communication throughout the process and follow through on whatever commitments were made such as providing references or fulfilling certain expectations set out by recruiters during interviews. Doing so will put you in a better position if future opportunities arise at that company down the road.
At the end of the day, if you're a newcomer to Canada, a successful salary negotiation is all about understanding your value and presenting yourself accordingly. It's important to research industry standards and assess your unique skillset and qualifications. With these strategies in mind, Newcomers to Canada can successfully negotiate salaries that are fair and suitable for their abilities, allowing them to make strides towards career success!

About Job Skills
For 35 plus years' Job Skills has been delivering solutions to job seekers and moving people into sustainable, meaningful employment. Throughout their long history, Job Skills has recognized that not every job seeker is the same. There is no one size fits all employment program. That's why the Job Skills vision is building an inclusive society where all people are ensured equitable opportunities to fulfill their career aspirations and participate fully in the community.
Job Skills' employment specialists are there to answer any of your employment questions. Job Skills' staff offer solutions to all job seekers, including youth, newcomers, mature workers, persons with disabilities, and entrepreneurs. Job Skills knowledgeable team can help you make educated decisions, set goals, and create a strategy to help you become happier in your career. Job Skills works with local employers creating employment opportunities for Job Skills' clients.
Thanks to government funding, Job Skills' programs and services are free to all users. Job Skills have locations across Keswick, Markham, Brampton, and Mississauga. Job Skills also offers virtual services for community members unable to attend one of our offices for in-person activities.
Find your employment solution today. Visit www.jobskills.org