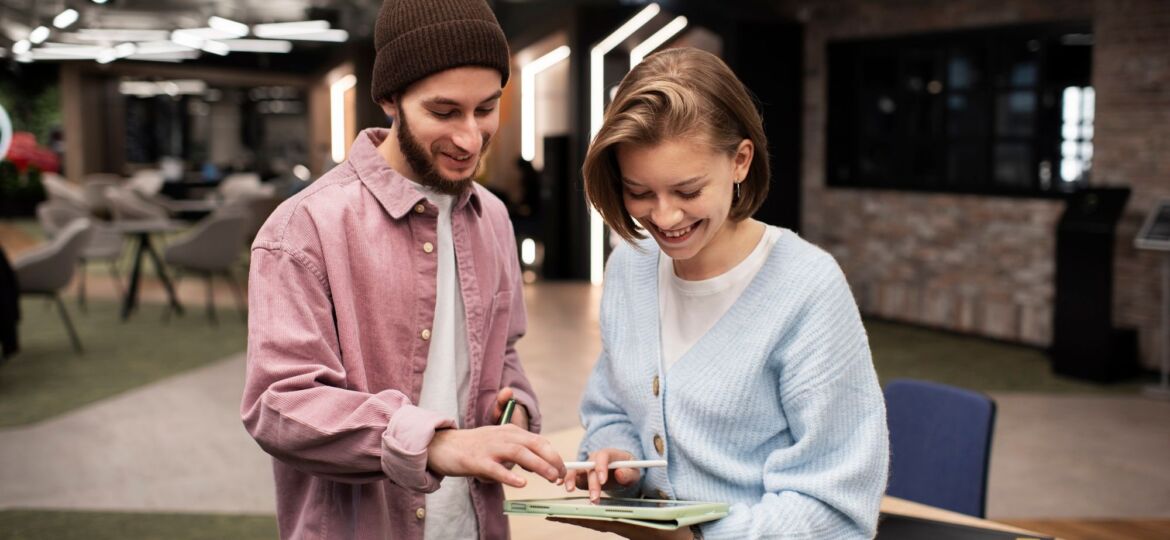 As a college student, internships are a crucial part of your career development. They provide you with the opportunity to gain hands-on experience, develop new skills, and build a professional network. However, it can be difficult to know how to make the most out of your internship. Here are some tips to help you succeed:
Set goals: Before starting your internship, take some time to think about what you want to achieve. What skills do you want to develop? What projects do you want to work on? Setting goals will help you stay focused and motivated throughout your internship.
Be proactive: Don't wait for your supervisor to tell you what to do. Take initiative and ask for tasks that align with your goals. Show that you're eager to learn and contribute to the team.
Network: Your internship is a great opportunity to meet people in your industry. Attend company events, introduce yourself to colleagues, and ask for informational interviews. Building relationships can lead to future job opportunities.
Ask for feedback: Don't be afraid to ask your supervisor for feedback on your performance. Use their suggestions to improve your work and show that you're committed to learning.
Take notes: During your internship, you'll learn a lot of new information. Take detailed notes so you can refer back to them later. This will help you retain the information and apply it to future projects.
Stay organized: Keep track of deadlines, meetings, and projects in a planner or calendar. This will help you stay on top of your workload and avoid last-minute scrambles.
Reflect: At the end of your internship, take some time to reflect on what you've learned. What were your biggest accomplishments? What skills did you develop? Use this reflection to improve your resume and prepare for future job interviews.
Internships are a valuable opportunity to gain experience and build your professional network. By setting goals, being proactive, networking, asking for feedback, taking notes, staying organized, and reflecting, you can make the most out of your internship and set yourself up for future success.

About Job Skills
For 35 plus years, Job Skills has been delivering solutions to job seekers and moving people into sustainable, meaningful employment. Throughout their long history, Job Skills has recognized that not every job seeker is the same. There is no one size fits all employment program. That's why the Job Skills vision is building an inclusive society where all people are ensured equitable opportunities to fulfill their career aspirations and participate fully in the community.
Job Skills' employment specialists are there to answer any of your employment questions. Job Skills' staff offer solutions to all job seekers, including youth, newcomers, mature workers, persons with disabilities, and entrepreneurs. Job Skills' knowledgeable team can help you make educated decisions, set goals, and create a strategy to help you become happier in your career. Job Skills works with local employers creating employment opportunities for Job Skills' clients.
Thanks to government funding, Job Skills' programs and services are free to all users. Job Skills have locations across Keswick, Stouffville, Markham, Brampton, and Mississauga. Job Skills also offers virtual services for community members unable to attend one of our offices for in-person activities.
Find your employment solution today. Visit www.jobskills.org