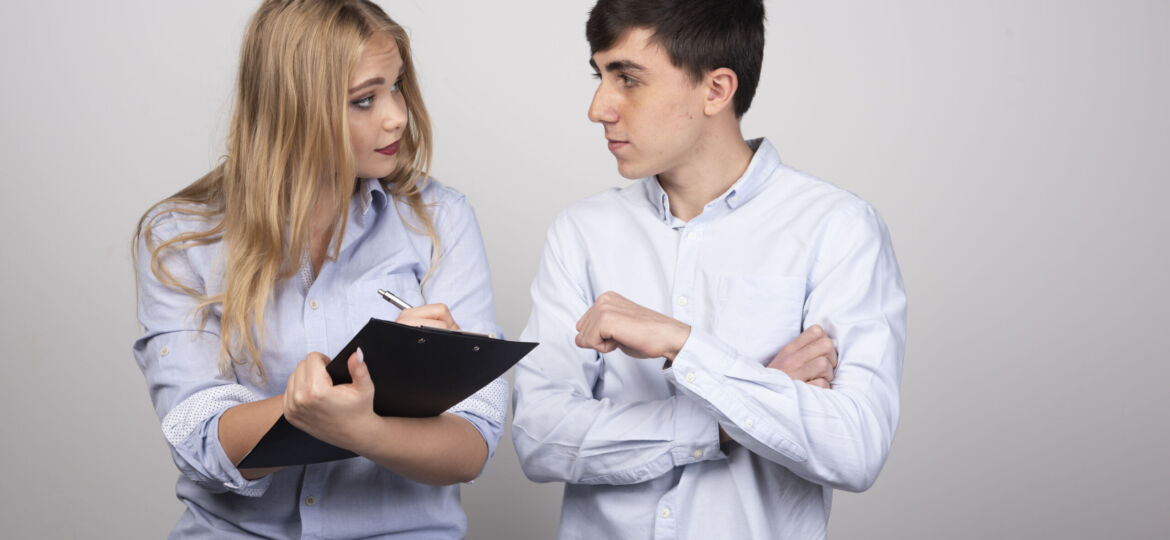 An exit interview can be a nerve-wracking experience, but it doesn't have to be. With the right preparation and approach, you can make sure to get the most out of this important conversation.
First, it's important to understand what an exit interview is – a conversation between yourself and your employer about your time at the company. This discussion provides the organization with feedback about the working environment and your experience as an employee. It also allows you to express concerns or frustrations that may not have been voiced earlier in your tenure.
When planning for an exit interview, take some time to reflect on your experiences while working at the organization. Consider your relationships with colleagues, areas of improvement within the organization, and how you grew professionally during your time there. Collecting these thoughts beforehand will help ensure that this information is communicated during the meeting itself.
It's also important to prepare questions for yourself before attending an exit interview. This will help ensure you enter into the conversation feeling organized and prepared. Ask yourself questions like: What was my biggest accomplishment in this role? What challenges did I overcome? How did I contribute to a successful team dynamic? Having these answers ready ahead of time will help guide a productive conversation during the meeting itself.
Finally, take some time prior to the meeting itself so that you're mentally prepared for whatever might come up in conversation – after all, it's likely that both parties will express their feelings openly throughout the discussion. Take care not to let emotions drive any responses or reactions – instead, focus on presenting constructive feedback in an honest but respectful manner.
An exit interview doesn't have to be overwhelming if you plan ahead and focus on providing constructive feedback in a professional way – taking this approach will ensure everyone involved walks away from the meeting feeling heard and respected.
____________________________________________________________________________________________________________________________
Job Skills' employment specialists are there to answer any of your employment questions. Job Skills' staff offer solutions to all job seekers, including youth, newcomers, mature workers, persons with disabilities, and entrepreneurs. Job Skills knowledgeable team can help you make educated decisions, set goals, and create a strategy to help you become happier in your career. Job Skills works with local employers creating employment opportunities for Job Skills' clients.
Thanks to government funding, Job Skills' programs and services are free to all users. Job Skills have locations across Keswick, Markham, Brampton, and Mississauga. Job Skills also offers virtual services for community members unable to attend one of our offices for in-person activities.
Find your employment solution today. Visit www.jobskills.org