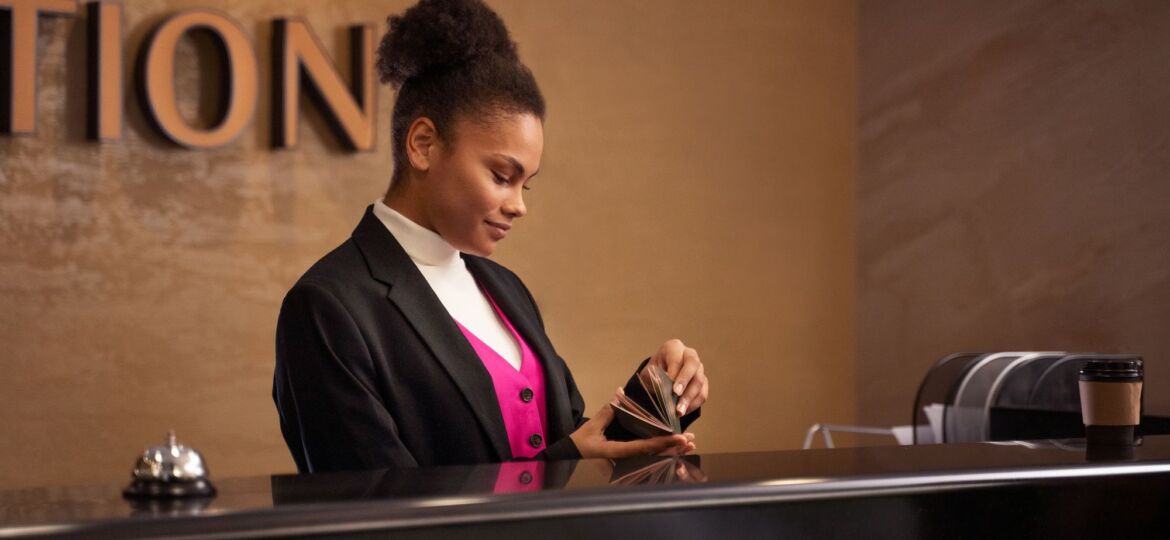 The hospitality and tourism industry is one of the most exciting and dynamic industries to work in. With a range of career options available, from hotels and restaurants to travel agencies and theme parks, there's something for everyone in this field. In this industry spotlight, we'll take a closer look at the careers available in hospitality and tourism and what it takes to succeed.
One of the most obvious career paths in hospitality and tourism is working in hotels or resorts. These jobs can range from front desk receptionists and housekeepers to management positions like general managers and revenue managers. To be successful in this field, you'll need excellent communication skills, attention to detail, and the ability to work well under pressure. Additionally, many hotels and resorts require a degree in hospitality management or a related field.
Restaurants and food service are also major players in the hospitality industry. From fast food chains to fine dining establishments, there are a variety of roles available, including servers, chefs, and restaurant managers. To excel in this field, you'll need to have great customer service skills, an understanding of food and beverage service, and the ability to work in a fast-paced environment. Many restaurants also offer on-the-job training or require a culinary degree.
For those interested in travel, the tourism industry offers many opportunities. Travel agencies, cruise lines, and airlines all offer careers in this field. Popular roles include travel agents, flight attendants, and tour guides. To be successful in this industry, you'll need a passion for travel, excellent communication skills, and the ability to handle unexpected situations with ease. Many travel-related jobs also require a degree or specialized training.
Finally, there are also opportunities in theme parks and other entertainment venues. Roles in this field include ride operators, guest services, and event planners. To succeed in this industry, you'll need to be outgoing, friendly, and able to work in a fast-paced environment. Many entertainment venues provide on-the-job training, and some positions require a degree in event planning or a related field.
In conclusion, the hospitality and tourism industry offers a diverse range of career opportunities for those interested in working in a fast-paced and exciting environment. Whether you're interested in hotels, restaurants, travel, or entertainment, there's a role for you in this industry. So, if you're looking for a fun and rewarding career path, consider exploring the many careers available in hospitality and tourism.

About Job Skills
For 35 plus years, Job Skills has been delivering solutions to job seekers and moving people into sustainable, meaningful employment. Throughout their long history, Job Skills has recognized that not every job seeker is the same. There is no one size fits all employment program. That's why the Job Skills vision is building an inclusive society where all people are ensured equitable opportunities to fulfill their career aspirations and participate fully in the community.
Job Skills' employment specialists are there to answer any of your employment questions. Job Skills' staff offer solutions to all job seekers, including youth, newcomers, mature workers, persons with disabilities, and entrepreneurs. Job Skills' knowledgeable team can help you make educated decisions, set goals, and create a strategy to help you become happier in your career. Job Skills works with local employers creating employment opportunities for Job Skills' clients.
Thanks to government funding, Job Skills' programs and services are free to all users. Job Skills have locations across Keswick, Stouffville, Markham, Brampton, and Mississauga. Job Skills also offers virtual services for community members unable to attend one of our offices for in-person activities.
Find your employment solution today. Visit www.jobskills.org