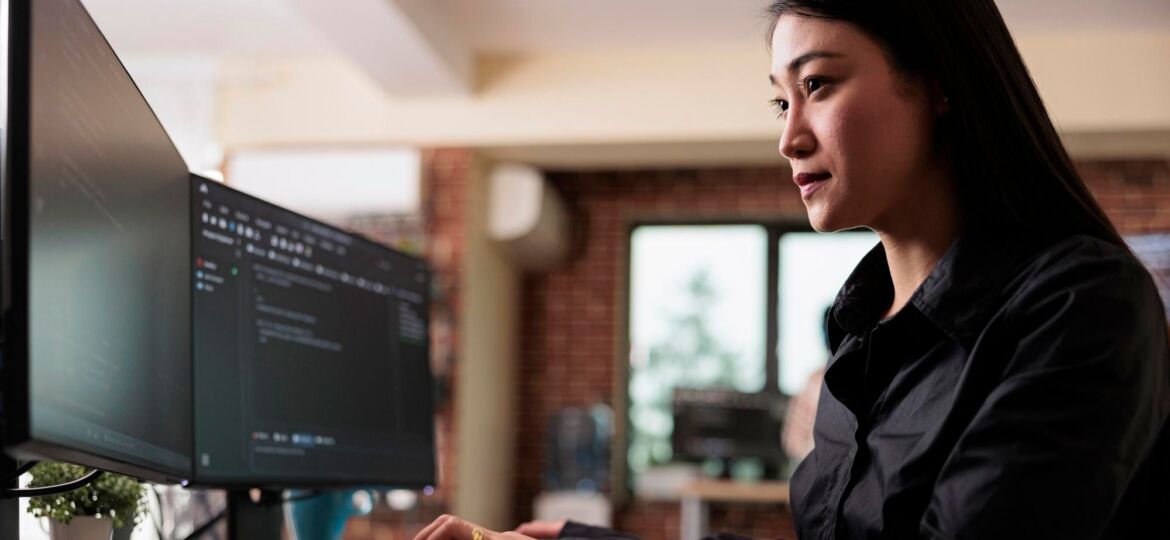 Technology is one of the fastest-growing and most exciting industries in the world, offering a variety of rewarding career opportunities for those with the right skills and knowledge. From software development to user experience design, there's something for everyone in the tech industry.
Why Choose a Career in Technology?
The tech industry is constantly evolving, which means there is always something new to learn and new challenges to tackle. This makes tech careers perfect for those who are always looking for a new challenge and love to learn. Additionally, the industry is known for offering competitive salaries and excellent career growth opportunities, making it an attractive option for job seekers.
Top Career Paths in Technology
Here are some of the top career paths in the tech industry that you may want to consider:
Software developers are responsible for creating and testing software applications. They use programming languages to build software that is used by individuals and businesses. Software developers need strong technical skills, critical thinking skills, and creativity to develop software that meets user needs.
Data analysts are responsible for collecting, analyzing, and interpreting large sets of data. They use software tools to process and analyze data, and then provide insights and recommendations to businesses and organizations. Data analysts must have strong technical skills, analytical skills, and the ability to communicate effectively.
Cybersecurity analysts are responsible for protecting computer networks and systems from cyber threats such as viruses, malware, and hacking attempts. They use software tools to detect and prevent cyber attacks, and then implement security measures to prevent them from happening in the future. Cybersecurity analysts must have strong technical skills, attention to detail, and the ability to analyze complex information.
User experience designers are responsible for creating intuitive and user-friendly software and applications. They use user research to design interfaces that are easy to use and understand, and then work with developers and other stakeholders to create the final product. User experience designers must have strong design skills, attention to detail, and the ability to understand user needs.
How to Get Started
If you're interested in a career in technology, there are a few things you can do to get started:
Research different career paths in the industry and identify which ones align with your skills and interests.
Develop technical skills through courses, online tutorials, and other resources.
Build a portfolio of projects to showcase your skills and knowledge.
Network with professionals in the industry and attend events to learn more about the industry.
To summarize, the technology industry is a dynamic and exciting field with a variety of rewarding career opportunities. Whether you're interested in software development, data analysis, cybersecurity, or user experience design, there's a career path in technology that's right for you. By developing your technical skills, building a strong portfolio, and networking with industry professionals, you can launch a successful career in this exciting field.

About Job Skills
For 35 plus years, Job Skills has been delivering solutions to job seekers and moving people into sustainable, meaningful employment. Throughout their long history, Job Skills has recognized that not every job seeker is the same. There is no one size fits all employment program. That's why the Job Skills vision is building an inclusive society where all people are ensured equitable opportunities to fulfill their career aspirations and participate fully in the community.
Job Skills' employment specialists are there to answer any of your employment questions. Job Skills' staff offer solutions to all job seekers, including youth, newcomers, mature workers, persons with disabilities, and entrepreneurs. Job Skills' knowledgeable team can help you make educated decisions, set goals, and create a strategy to help you become happier in your career. Job Skills works with local employers creating employment opportunities for Job Skills' clients.
Thanks to government funding, Job Skills' programs and services are free to all users. Job Skills have locations across Keswick, Stouffville, Markham, Brampton, and Mississauga. Job Skills also offers virtual services for community members unable to attend one of our offices for in-person activities.
Find your employment solution today. Visit www.jobskills.org