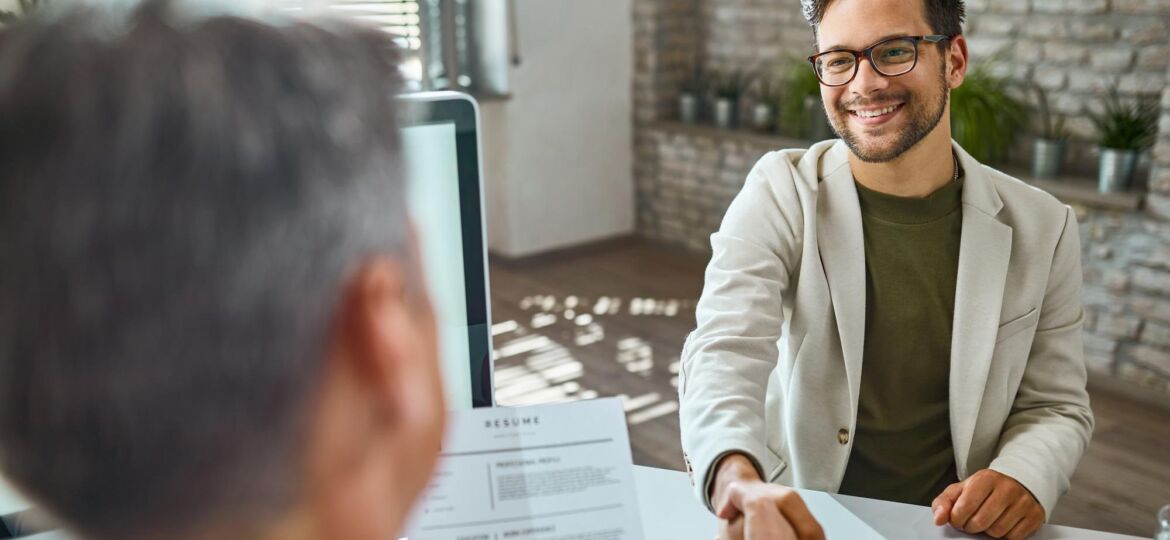 A job interview is an excellent opportunity to showcase your skills, experience, and personality to your potential employer. To impress your interviewer, it's crucial to prepare well for the interview. Here are some tips on how to prepare for a job interview and impress your potential employers.
Do Your Research
Before the interview, do your research about the company and the job position you're applying for. Check out the company's website, its social media accounts, and its LinkedIn page. Look for information about the company's history, mission, products, and services. Pay attention to the company culture, values, and working environment. Research the job duties, responsibilities, and requirements. Read through the job description carefully and highlight the skills and experiences that match your own.
Prepare Responses to Common Interview Questions
During the interview, you'll likely be asked a set of common interview questions. Prepare your responses to those questions in advance. Consider your strengths, weaknesses, work experience, and career goals. Think about how your skills and experiences make you the ideal candidate for the job. Be prepared to explain how you dealt with challenging situations in the past and how you succeed in a team environment. Practice your answers with a friend or a family member to ensure you're communicating your message effectively.
Dress Professionally
The way you dress for the interview can make a significant impact on the hiring decision. Choose professional attire that's appropriate for the company culture. If you're not sure, contact the company or the interviewer and ask about the dress code. Make sure everything is clean, pressed, and fits well. Pay attention to your grooming, including your hairstyle, makeup, and accessories.
Show Up Early
Arrive early for the interview to give yourself enough time to find parking, check-in, and get settled. Being early shows your potential employer that you respect their time and that you're reliable. Plan to arrive at least 10-15 minutes before the scheduled interview time.
Be Confident and Enthusiastic
During the interview, be confident and enthusiastic about the opportunity. Smile, make eye contact, and use positive body language. Emphasize your strengths, experiences, and accomplishments. Ask insightful questions about the company and the job position. Show your interviewer that you're truly interested and excited about the opportunity.
Follow Up with a Thank You Note
After the interview, send a thank-you note to your interviewer. Express gratitude for the opportunity and reiterate your interest in the job position. Recap the key points of your conversation and provide any additional information you think might be relevant. A thank-you note shows your potential employer that you're respectful, professional, and attentive.
Preparing for a job interview can seem overwhelming, but it's crucial to impress your potential employer. Research the company and the job position, prepare your responses to common interview questions, dress professionally, show up early, be confident and enthusiastic, and follow up with a thank-you note. By following these tips, you'll increase your chances of landing the job and building a successful career.

About Job Skills
For 35 plus years, Job Skills has been delivering solutions to job seekers and moving people into sustainable, meaningful employment. Throughout their long history, Job Skills has recognized that not every job seeker is the same. There is no one size fits all employment program. That's why the Job Skills vision is building an inclusive society where all people are ensured equitable opportunities to fulfill their career aspirations and participate fully in the community.
Job Skills' employment specialists are there to answer any of your employment questions. Job Skills' staff offer solutions to all job seekers, including youth, newcomers, mature workers, persons with disabilities, and entrepreneurs. Job Skills' knowledgeable team can help you make educated decisions, set goals, and create a strategy to help you become happier in your career. Job Skills works with local employers creating employment opportunities for Job Skills' clients.
Thanks to government funding, Job Skills' programs and services are free to all users. Job Skills have locations across Keswick, Stouffville, Markham, Brampton, and Mississauga. Job Skills also offers virtual services for community members unable to attend one of our offices for in-person activities.
Find your employment solution today. Visit www.jobskills.org